Home Downsizing In a Hurry: 4 Tips For Shrinking Your Home
Posted by Danny Evatt on Friday, March 8, 2019 at 10:27 AM
By Danny Evatt / March 8, 2019
Comment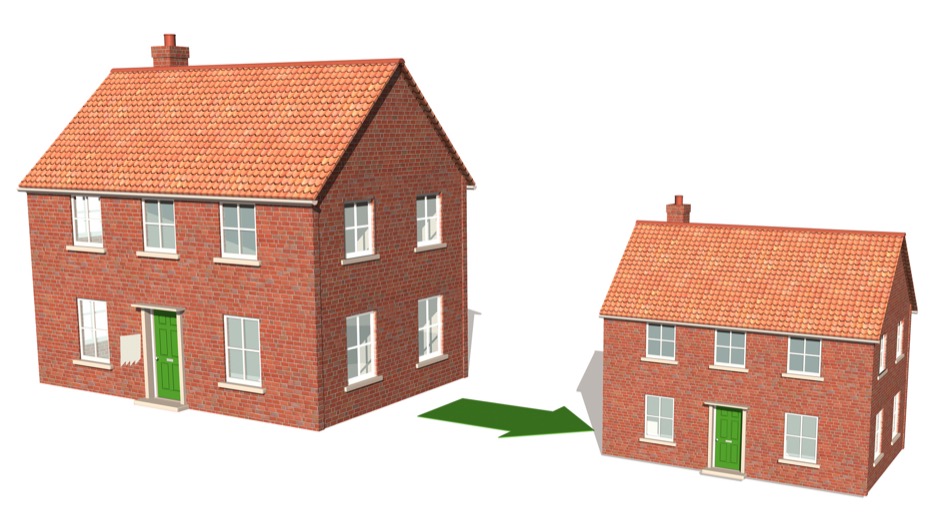 Downsizing can be a challenge, especially if you're downsizing in a hurry! When the time comes to move from a larger home and buy a smaller Georgetown home, many homeowners have to get rid of items like extra holiday decorations, old books and extra pieces of furniture. Deciding what to get rid of, how to get rid of it, and how to do it in a hurry can be overwhelming. These tips can help.
1. Make a Rule, What Goes and What Stays
Making a rule that dictates what goes and what stays makes the sorting process easier. Some homeowners decide to get rid of entire categories of items (for example, all seasonal decorations), while other homeowners decide they're getting rid of everything that hasn't been used in a certain period of time. Either way, using a rule makes sorting go faster and simplifies the process.
2. Give Things Away
Giving things away is a good way to unload those things that are still useful. Dishes, sheets, clothes and books are all good examples of things that can easily be given away to charities, friends and family members in need. Often charities will also accept cans and other forms of non-perishable food items.
3. Rent a Dumpster
Some things just can't be given away, because they're not useful or not in good condition. For things like this, a dumpster comes in handy. When renting a dumpster, homeowners must ensure that they've familiarized themselves with the rules about what can and can't be thrown away in the dumpster.
Many dumpster rental companies prohibit renters from throwing away items like electronics, rubber tires, concrete and bricks. Knowing in advance what can and can't be thrown away in a dumpster can help ensure that the dumpster is used properly.
4. Get Help from Friends
Downsizing is hard work. It goes faster and gets easier when it's performed in a group. Homeowners who need to get rid of their items in a hurry can do so by getting help from friends.
Work With a Real Estate Professional
Are you planning to move into a smaller home soon? If you haven't bought a house yet but need to do so, contact a RealFX real estate professional agent for help. A good real estate professional can help you search the homes in the area and find the right house for you.