What Do Home Inspectors Do and How Are They Regulated?
Posted by Danny Evatt on Thursday, January 2, 2020 at 10:41 AM
By Danny Evatt / January 2, 2020
Comment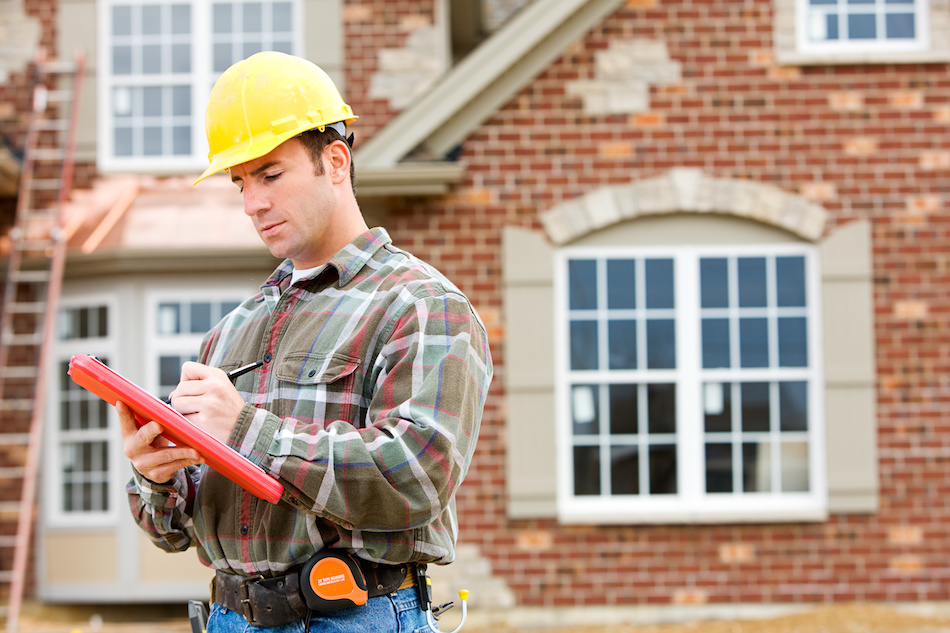 Even brand new homes should undergo a home inspection. After all, a home is the one of the largest financial (and emotional) investments a person will make. Therefore, home inspections are necessary, and it's wise to have a professional home inspector do the job.
For informational purposes only. Always consult with a licensed real estate professional before proceeding with any real estate transaction.
What Does a Home Inspection Include?
Generally, home inspections are included as part of the buyer's contingency requests to protect them from buying a home with hidden issues. Depending upon the agreement, sellers are responsible for having the requisite inspection completed in their Bee Cave home. However, the exact specifications will change based on several factors including relevant real estate law within the U.S. state where the transaction is taking place.
That being stated, home inspectors review two main aspects of the home with a particular focus on (note: this is not an exhaustive list, rather an illustrative overview):
The Home's External Structure
Grounds: check the structure of fences, general external landscape, and whether there are cracks in any pavement relevant to the property - e.g. driveways, steps, etc.
Surfaces: review the outside of the house itself for cracks in external walls including the trim, the condition of any paint, stucco, or siding - making sure there is no sagging or stains - and whether or not external lighting is functional
Structure: damage to the visible foundation, the condition of windows, the age and condition of the roof - e.g. missing shingles, decay, stains—in addition to the gutters, downspouts, chimneys, and skylights
The Home's Internal Structure and Related Systems
Interior rooms: walls, floors, ceilings, doors, doorways, windows, railings, and stairways are all checked for cracks, sturdiness (or in the case of windows ease of use), signs of rot, leakage, pest infestation and whether or not there is adequate insulation
Kitchen: the appliances that are attached to the house - stoves, built in microwaves, dishwasher, etc. - are reviewed for damage or defect, the inspectors checks for plumbing leaks, water flow, ventilation flow, and the condition of the cabinetry
Bathrooms: an analysis of the water flow, the condition of sinks, bath tubs, showers, toilets, floors, walls, tile, and whether there is a certain level of ventilation
Plumbing: inspectors check all pipes that are visible, the water heater, hot water temperature, and any possible restrictions present in water flow
Heating/Air Conditioning: they will make sure that heating and air conditioning have equal distribution throughout the house, no rust around the air or heating units, no asbestos or gas odor, and review the condition of the ductwork
Electrical system: all visible wiring is checked, the service panel is reviewed for possible capacity issues, and to make sure the fuses or breakers aren't overheating - e.g. ground fault circuit interrupters
Basement or attic (if applicable): all structures that are visible are reviewed for mold, stains, damage from insects, or sagging
Additional Elements to Bear in Mind
As can be determined by the length of this list, home inspections are best left to individuals who know exactly what they're looking at and precisely what they're looking for. Bear in mind that a home inspection is not a valuation assessment on the home - though it can be used as a factor in an appraisal. Neither is a home inspection meant to be a "to do list" between the buyer and seller.
How are Home Inspectors Regulated?
There is a mixture of excitement and a bit of anxiety when purchasing a home. Paperwork, loan qualifications, purchase offers, and the escrow process all need to be navigated with a keen eye for detail. Add to this the maintenance and repair responsibilities that home ownership requires, and it's easy to feel overwhelmed.
With this in mind, the importance of a home inspection prior to purchase cannot be overstated. A thorough examination of a home's condition can make or break a home sale and is a primary contingency for many mortgage lenders – issues such as a poor foundation or damaged roof can seriously alter the course of the deal when uncovered. Real estate agents and brokers often have specific home inspectors they've successfully worked with in the past. However, it's important for both the buyer and seller to understand how home inspectors are regulated in the specific U.S. state where the property is located.
Research Your State's Rules
Each state has individual requirements for the training and certification for home inspectors. Some states, such as California, do not require a home inspector to be licensed. This does not mean, however, that home inspectors are free from regulation. In fact, the California Trade Practices Act (Chapter 338) expressly regulates home inspection activities. Furthermore, the California Contractors State License Board has oversight regarding home inspectors.
In contrast, home inspectors in states such as Nevada are required to be licensed through the Real Estate Division of the Department of Business & Industry. To earn a license, potential Nevada home inspectors must have:
40 hours of education
25 hours of inspections observed by a certified general or master inspector
Passed a background check
Passed a standardized exam
Provided proof of insurance
Paid a $350 licensing fee
Furthermore, Nevada home inspectors must renew their license every two years and submit evidence of 20 hours of continuing education (including three hours of safety and two hours of law).
What if There are No State Licensing Requirements?
If you reside in a state where there is no licensing requirement, and home inspectors are solely regulated by consumer protection laws, there are several ways for you to determine if the proposed inspector is reputable.
Ask if they are licensed and through whom. Just because some states don't require home inspection licensing doesn't mean there aren't reliable licensing organizations in the state. At the very least, a licensed contractor has exhibited good faith effort to learn their craft through formalized education and qualify for the license through examination.
Ask how much inspection experience the home inspector has. Make sure they have home inspection experience, specifically.
Ask if the home inspector has references from other home buyers/sellers in the past.
Ask if they have a sample report to show you. This will help you determine how detailed and comprehensive they are. Also, ask for them to explain a few things to you from the sample report. It's important to know if they're willing to take the time to clarify any questions you may have.
Perform a Google search to see if they have reviews. People tend to make an effort to post a review for one of two reasons. First, when they receive excellent service, and second, when they receive poor service (although you will want to see if these are valid complaints). Therefore, a home inspector with consistent five star ratings is likely to have provided great service to their clientele. Of course, home inspectors in smaller cities may be known by word of mouth. Additionally, research their licensing organization – especially if you live in a state where licensing isn't required.
Ask family and friends for a reference. If, per chance, someone close to you has recently bought or sold a home, they may be the most help in finding a trusted home inspector.
When inspecting a home for sale in Austin, Texas, buyers should be aware that their inspector should be licensed and meet many other requirements such as having adequate insurance coverage. For additional information regarding the regulatory bodies and licensing requirements of each state, The ASHI School's website provides a state by state overview.
Seek Out Advice From a Licensed Real Estate Agent Today
The primary objective is to check the condition of the home to determine if additional maintenance and repairs are needed before the new owners agree to close escrow. This shouldn't be a surprise. The possibility of future structural or other issues is an expensive consideration. Finally, obtaining the services of a licensed home inspector with great reviews (whether via recommender systems such as Yelp or Angie's List or by word of mouth) will is the best way to ensure a properly conducted and thorough home inspection.
For informational purposes only. Always consult with a licensed real estate professional before proceeding with any real estate transaction.