Insulation Options: Which Should Your Home Use?
Posted by Danny Evatt on Wednesday, February 26, 2020 at 7:33 AM
By Danny Evatt / February 26, 2020
Comment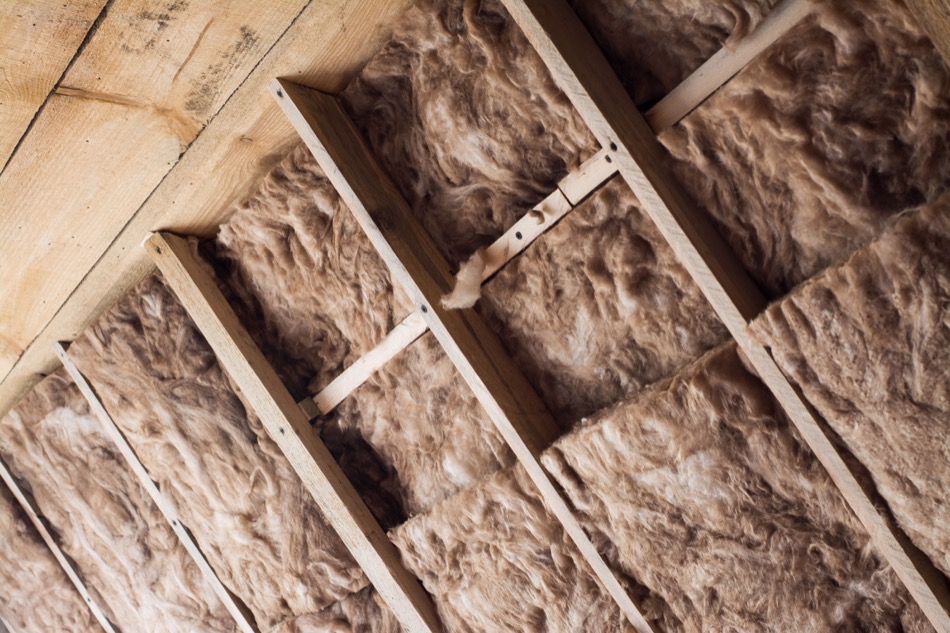 In order to keep a Georgetown home cool during hot summers and warm during cold winters, it needs reliable insulation. However, there are different types of insulation to choose from - just go down to the nearest local hardware store for confirmation. Unfortunately, there's no one type of insulation definitively as the best. Each type has its own advantages and disadvantages. Here are some of the different types of insulation and why they can be a good choice for a home.
Fiberglass Insulation
For homeowners who don't want to get fancy, fiberglass insulation is the best option. Most homes already use fiberglass insulation, it's easy to find, affordable to buy, and easy to install. Homeowners who like DIY home projects will have an easier time installing fiberglass insulation than other varieties. And if the homeowner doesn't want to do it on their own, it's nearly impossible to find a contractor who can't install fiberglass insulation. While fiberglass insulation isn't the most effective, its many good qualities make up for its few shortcomings.
Cellulose Insulation
There are a lot of different options for homeowners who want to reduce their carbon footprint by using green materials in their homes. Cellulose insulation is the first type for consideration. Cellulose is made from 85% recycled paper, which makes it a great option for homeowners who like using recycled products. Some homeowners may be concerned cellulose insulation is a fire hazard because it's made from paper, but this isn't necessarily so. If the homeowner chooses, they can have a fire-resistant treatment added to the fibers to make fire less likely.
Wool Insulation
Another eco-friendly insulation option is wool. Wool insulation comes from sheep and other wooly animals like llamas and alpacas. Wool insulation can be difficult to find in stores, so homeowners may have to go hunting for it if they're set on using it in their homes. However, spending extra time locating a supplier can be worth the effort. Wool has a lot of advantages, including:
It's naturally dirt-repellant
It's flame-resistant
It can help regulate humidity
Wool insulation can be an excellent choice for a home, and it's sustainable status ensures it doesn't utilize any limited resources.
Cotton Insulation
The final eco-friendly insulation option on this list is cotton insulation. Sometimes called denim or blue jeans insulation, cotton insulation is mostly made from recycled cotton from clothes—often denim jeans, hence the nicknames. Like wool, cotton insulation isn't the most common type of insulation, and in most cases will require special ordering. Also like wool insulation, cotton is flame-resistant. And like cellulose insulation, it's made with 85% recycled materials.
Polystyrene Insulation
Polystyrene is a type of foam used to insulate homes that is a waterproof solution to home insulation needs. It works to insulate the home from temperature extremes, but also works to dampen sound that can travel through the walls. This type of foam is generally shaped into blocks and used in walls for insulation purposes. Most people know this type of insulation as styrofoam, which is used in coolers to keep something inside cold, or as a protective barrier when shipping an item. Polystyrene insulation is an excellent alternative when water is a concern. As polystyrene is flammable, it must be sprayed with a fire retardant in order to be used safely in a home for insulation that won't be flammable.
Spray Foam Insulation
A unique option, spray foam isn't installed in any of the traditional ways for insulation. Instead of using batts, blankets, or loose fill, spray foam is a liquid sprayed over the space in need of insulation. As the liquid is exposed to the air, it expands and fills every nook and cranny to ensure there aren't any gaps, which can affect how well it insulates. Any excess is cut away. Spray foam insulation is one of the most effective types of insulation, but homeowners will need to hire a professional to install it.
These are just a handful of the different types of insulation homeowners can choose for their homes. For more information about these options and others, be sure to consult an insulation specialist.