Home Selling: How Often Should Your Real Estate Agent Call?
Posted by Danny Evatt on Sunday, March 1, 2020 at 12:18 PM
By Danny Evatt / March 1, 2020
Comment
When selling a home, the number one complaint of homeowners is the lack of communication & follow-up from their real estate agent - after the agent has listed the home for sale. In fact, a quick scan of popular websites reveals the most common grievances such as "My agent never returns my calls," or "My agent went on vacation and didn't tell me." it's a very common problem for sellers, and a source of great frustration.
We call this the "List & Leave Syndrome, " a phrase I coined after experiencing a similar circumstance in 2010, which ultimately prompted me to fire my agent -- and was the catalyst to me becoming licensed as an agent.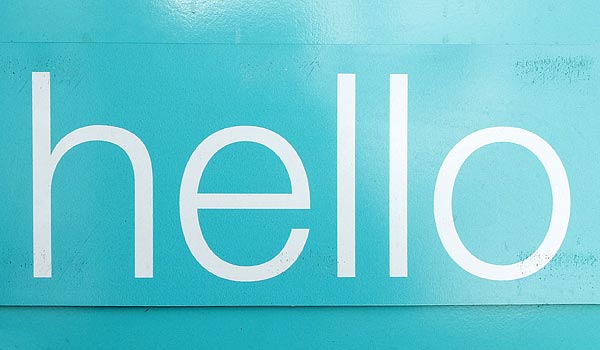 Image by Jason Taellious at Flickr.com
Client Service vs. Prospecting
Most home sellers fully appreciate their listing agent has other clients to service as well - and in fact, this is usually a selling point of the agent. Obviously, a seller wants to feel that their agent is experienced and successful to a certain degree.
However, what many clients aren't aware of, is just how much time and effort real estate professionals also must put into seeking new clients to work with - and some agents make a concerted effort to do this on a daily basis. This is called "prospecting."
There's nothing wrong with prospecting for new business - we all need to earn a living, right? However, for current clients, especially sellers, the problems arise when the agent places more importance on seeking new business, rather than taking care of existing clients. As a result, the agent risks spending too much time calling & meeting with potential home sellers, and otherwise seeking new listings, rather than paying careful attention to the sellers who have already placed their trust in them.
Set a Schedule at the Listing Appointment
So how often should your real estate agent call, email or text you with updates? The answer is, of course, different for every scenario. It's my opinion that the client should receive follow-up according to a schedule & method they prefer. For our clients, we try to establish a weekly follow-up schedule, and I prefer to do so by phone - after which I will often follow-up by email with a summary of our conversation, partly to ensure clarity, but also to document the conversation. However, it's not uncommon for us to speak with our clients daily by phone & text message, depending on the needs - for example, during times of heavy showing traffic, and most obviously during contract negotiations, and prior to closing - when timely communication is absolutely critical.
When interviewing listing agents to sell your Cedar Park home, be sure to ask about their communication & follow-up procedures. How often do they typically call their clients? Will they be calling, texting or emailing you personally - or will it be an assistant or team member. If it will be another team member, be sure to consider how you feel about this BEFORE signing a listing agreement.
Many teams are managed quite effectively and clients never experience any issues. However, communication issues due to the "team approach" are unfortunately a very common source of complaints - meaning, the seller feels they hired the listing agent, and therefore it's the listing agent who should be providing the follow-up.
Be Clear About Communication Expectations
It's best for both the listing agent and seller client to set clear expectations from the beginning - regardless of the methods. If the agent's proposed schedule of communication doesn't work for you, then ask if they'll accommodate your desires. Any pushback may be a reason for concern.
Lastly, if you feel that the agent is over-promising or otherwise placating your concerns regarding any aspect of the home selling process in an effort to obtain your business, then please observe the warning signs. Remember, there's nothing wrong with interviewing as many listing agents as you wish in order to find the right fit because choosing the wrong agent can be a frustrating and sometimes costly mistake.