Don't Think You Can Own a Home? Homeownership is a Possibility for Everyone
Posted by Danny Evatt on Tuesday, April 28, 2020 at 10:56 AM
By Danny Evatt / April 28, 2020
Comment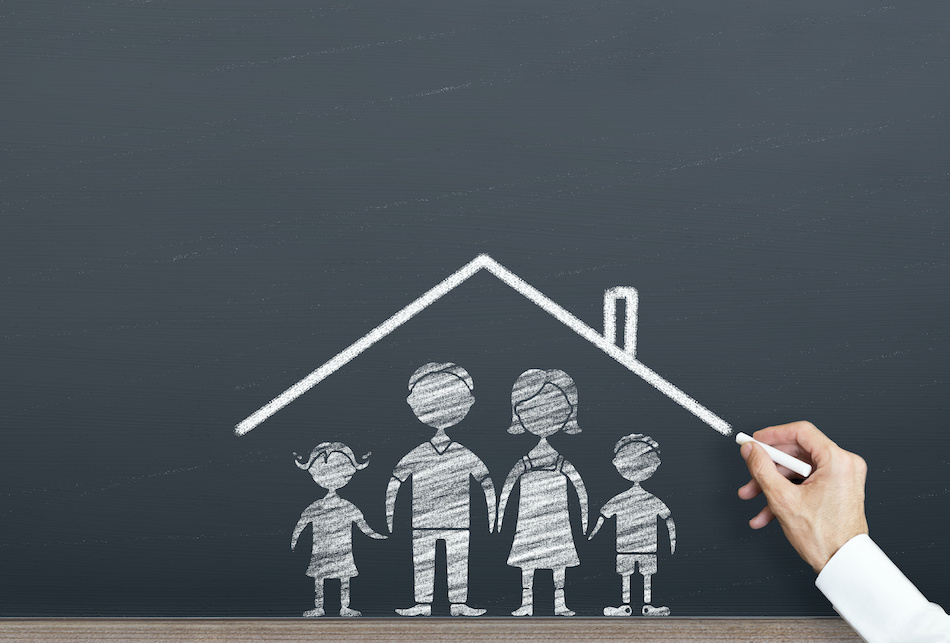 Are you ready to buy a home? You might not be right now, but you can be with some work on your finances. Financial troubles can be rectified and you can own a home. By taking the necessary steps, your dream will become a reality. It might take some time and considerable effort, but achieving the financial security that comes with being ready to buy a home is worth it. In reality, even if you decide not to buy, you will be in a much better financial situation - before the application process.
The Potential Benefits of Homeownership
Along with the personal satisfaction of owning your own home within your means, there are some major 'real-life hardcore' benefits.
Homeownership enables you to build equity in your investment—something that paying rent never will.
Homeownership is the bedrock for long-term planning for the majority of people.
Homeownership represents stability that renting can't replicate. This stability has financial, sociological, and psychological impacts on everyone in your family. Example: homebuyers planning to have, or with children, actively identify the best school districts first. This narrows down the scope of preferred areas in which to purchase based on the need for stability.
Homeownership enables you to personalize your home. If you want to paint a wall violet or knock down a non-weight bearing wall, it's fine because you own the home.
Will You Need a Huge Down Payment?
While 20% is often seen as a requirement, it is not your only option when it comes to making a down payment on your home.
FHA loans are mortgages insured by the federal government (versus a financial institution) and managed by lenders involved in the program. FHA loans have lower credit requirements than conventional loans, and borrowers can apply even if they have a bankruptcy or foreclosure on their credit report. FHA loans can have a down payment as low as 3.5% of the home value/selling price.
Options such as an FHA loan can help buyers with less-than-stellar credit get into homes; if you bank with a Credit Union, many of them offer lower interest rates on mortgages than the large commercial and consumer financial institutions. While working to improve your credit score, check out the Credit Unions in your area. They are not all restricted to a specific union or trade organization, and many are open to the public with a very nominal fee deposited into a savings account. The so-called "Thrift Banks" are small independent banks and are a good alternative if there is not a Credit Union near you.
You've heard of Fannie Mae and Freddie Mac, the government underwritten home buyer loans. The key difference between the two is that Freddie Mac underwrites homeowner loans from the smaller banks, i.e., "Thrift Banks" and Credit Unions while Fannie Mae buys mortgage loans primarily from commercial banks.
Improving Your Credit Score is Doable When You Have a Plan
Credit recovery takes time and work; this is a given. Reaching the credit score needed to purchase a home is possible. Tips for increasing your credit score include:
Establishing a realistic budget based on net income and required expenses.
Pay all bills on time.
Minimize the use of available credit.
Maintain very low balances on all credit cards by cutting costs.
Work on developing a long and good credit history.
Only use credit when it is absolutely necessary.
What are Mortgage Lenders Looking For?
That's the big question confronting you. Lenders look to see if someone can reasonably afford a home. They take into account credit history, employment status, savings/assets, and debt-to-income ratio. With a plan, you can improve all these things. That said, your credit score is the biggest factor in determining whether you get approved or rejected for financing.
Mortgages include collateral, a down payment, taxes, and insurance. All of these will impact your monthly mortgage payment as will the length of your loan. A 15-year fixed loan will require more cash per month paid to the lender than would a 30-year fixed loan.
Understanding Credit Scores as They Relate to Obtaining a Mortgage
There are three components to your credit history and score: your payment history, the length of time you've had a stable credit history, and your debt-to-income ratio. The lower your outstanding debts are in relation to your total gross income, the more confident a lender will be that you can comfortably handle a mortgage payment. So your first goal is to pay down your debts, which you can do by cutting costs or increasing your income.
The FICO score, developed by Fair Isaac, is the most popular scoring model in the lending industry. Approximately 90% of mortgage lenders use this to determine your credit score and decide whether to approve you for a loan.
Credit Scores by Lender Rating
Excellent: 750–850
Good: 700–749
Fair: 650–699
Poor: 550–649
Bad: Below 550
Self-check your FICO score here.
Dealing with financial issues is stressful, but you can qualify for a mortgage even if you have a rocky history with money. It takes an effort and a healthy dose of self-education plus an awareness of the hidden costs of homeownership, but you can do it!