Cost of Living in Houston, Texas: 9 Things to Include in Your Budget
Posted by Danny Evatt on Wednesday, October 6, 2021 at 10:58 AM
By Danny Evatt / October 6, 2021
Comment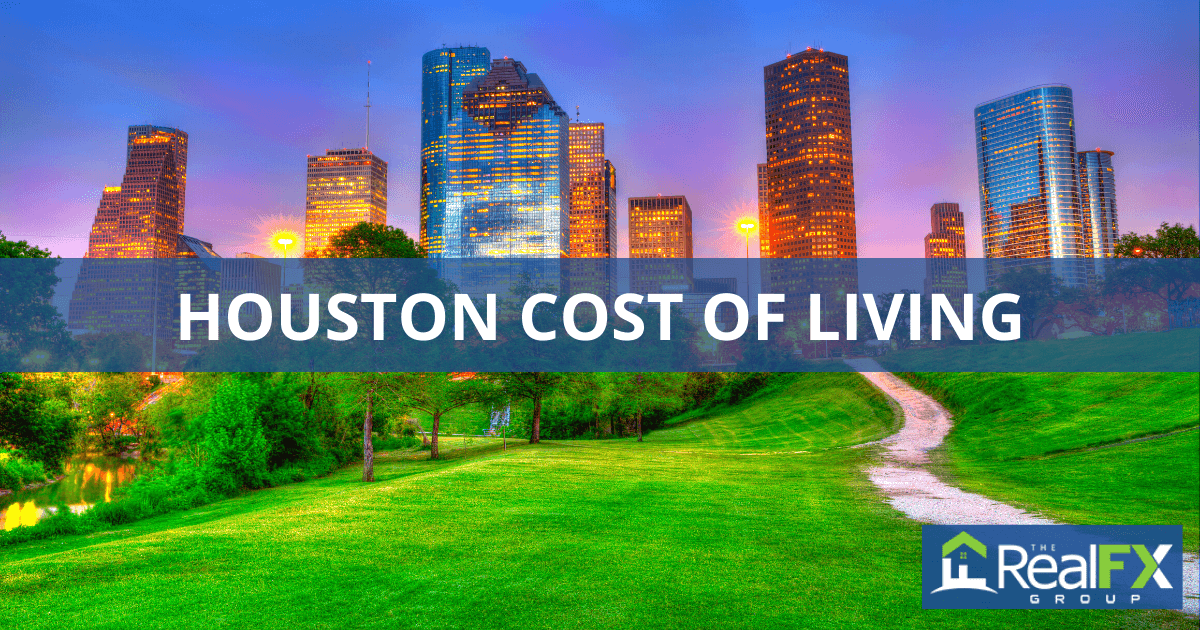 How Much Does it Cost to Live in Houston?
Houston, TX, isn't just one of the biggest cities in one of the nation's biggest states. It's also one of the largest cities in the United States and one of its most rapidly growing metro areas. With a strong job market, neighborhoods with unique character, varied health care options, and a growing food and entertainment scene, it's clear why. But those considering a move to Houston may still have some questions—particularly about the dollars and cents of living here. Keep reading to take a closer look at the cost of living in Houston, TX, and how it might affect the budgets of new residents.
Table of Contents
Houston Housing Costs
Overall, Houston is near or slightly below the national average for housing costs; this is broadly true for homeowners and renters alike. However, residents pay slightly higher than average utility costs; this is relatively unique for a city of Houston's size. However, housing prices have seen increases in recent years as tens of thousands of jobs have been added to the rapidly growing area while new construction has not yet caught up.
Median Home Price
Houston's median home price is in the mid-to-high $300,000s for the city overall; this is roughly in line with recent home sales or a bit below national averages. However, as with most cities, there can be some significant differences depending on the neighborhood. Modestly priced Houston neighborhoods like Aldine, Alief, Chambers County East, Coldspring, and Willis offer housing options in the high $100,000s to around $200,000. However, those who want to spend money on luxury housing will have no trouble doing it in the Houston area. Upscale Houston neighborhoods like River Oaks, Piney Point, and Hunters Creek all have median sales prices around $2 million or more, and more than a dozen other neighborhoods top $1 million. Popular northwest Houston suburbs have median prices in the $400's for Cypress homes for sale and Tomball homes for sale.
Median Rent
Renters in Houston will pay close to or a bit below the national average for their housing. Average prices for apartments in Houston may vary depending on the quality of the individual unit, building amenities, and location.
Studios: High $800s to low $900s
1 bedroom: Mid-to-high $900s
2 bedrooms: $1,100–$1,200
3 bedrooms: Low-to-mid-$1,500s
4 bedrooms: $1,900–$2,000
Only 4-bedroom units approach the national average rent for their size, while all smaller units tend to rent below their national equivalent. Furnished units are more expensive, with an average furnished studio in the $1,050 to $1,100 range. Overall, a household of four living in Houston can expect to pay around $1,600–$1,700 per month on rent and utilities, while an individual will usually pay just over $1,000 for the same.
Utilities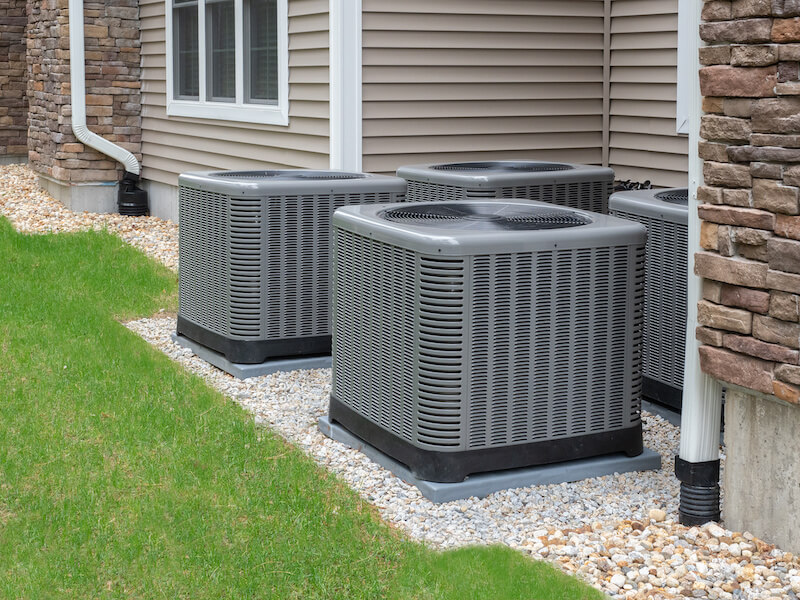 Overall, Houstonians pay about 10% more for their monthly utility bill compared to the national average. When considering just heating, electricity, and gas, two people in a 900-square-foot living space can expect to pay $100s per month in utilities in the mid-to-high; this drops to just over $100 per month for a single person in a 480-square-foot studio. This high average is partly due to Texas's hot summers when air conditioning increases energy bills.
High-speed internet services average in the $60–$70 per month range, while lower-speed options are also available for $10–$20 per month less. The average phone bill, including multiple-user plans, stands around $200 per month. Houston has some of the highest home insurance rates in the state of Texas. With $300,000 of dwelling coverage and a $1,000 deductible, Houstonians typically pay in the mid-$4,000s per year in insurance premiums.
Food Costs in Houston
From a food and dining perspective, Houston is an excellent choice for potential residents. With affordable grocery prices and a large, diverse pool of restaurant choices, Houstonians have no shortage of good options to feed themselves. Overall, a single Houston resident generally pays about $450 per month for all food, including grocery stores and restaurants. In comparison, a household of four can expect to spend between $1,100 and $1,200 monthly.
Groceries
Good news for home cooks—grocery prices in Houston are nearly 15% below the national average! Prices for staple grocery items will vary depending on brand and store but are generally found in the following ranges:
Bread: $2.00 per loaf
Milk: $0.70–$0.85 per quart
Chicken: $3.50 per pound
Round steak: $5–$6 per pound
Soda: $2.00 per 2L bottle
Red wine (good quality): $13 per bottle
Beer: $2.75 per 16 ounces
While differences relative to national average prices may seem small, they can quickly and quietly add up over time, resulting in significant savings.
Restaurants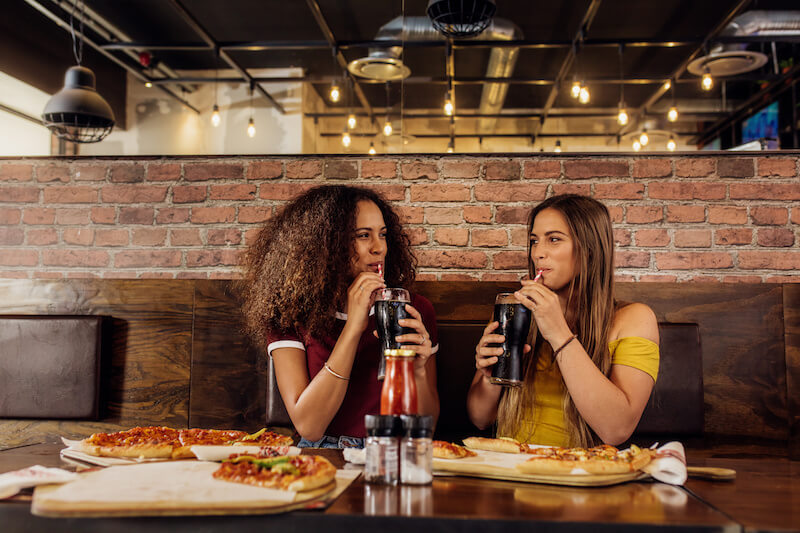 For those who love dining out, Houston is home to an incredible number and diversity of restaurants. In Houston, fine dining options include Tex-Mex at Armando's, the Italian Coppa Osteria, or the SaltAir Seafood Kitchen. These high-end options provide unique dishes and styles as well as top-tier service. On the opposite end of the spectrum, there's also no shortage of affordable restaurants in the Houston area. B&T Cafe offers authentic, inexpensive Vietnamese, while Brothers Taco House provides delicious, no-frills tacos and other Mexican dishes. Other iconic, can't-miss Houston restaurants include The Breakfast Klub (for wings and waffles) or Christie's Seafood and Steak, among many others.
Houston Transportation Costs
Houston has been called a "car town." Most residents and visitors get around by car, and in a growing city like Houston, the impact on traffic and commute times is visible. Single adults can expect to spend just over $5,000 per year on total transportation costs, while a family of three will usually see costs between $9,000 and $10,000 yearly. The bulk of these funds will go toward gas, insurance, and other vehicle-related expenses.
While residents are most likely to get around in their vehicle, Houston also has an excellent public transportation network known as the Metro. Metro operates both bus and rail service throughout Houston and the surrounding area. One-way trips on local buses or rail cost $1.25, while day passes cost just $3 per day for unlimited rides. For longer, extended service from Houston's Park and Ride lots, tickets cost $2–$8 per ride, depending on the zone. Discounted fares are available for students, seniors, Medicare cardholders, and those with disabilities. In addition, reloadable fare cards offer benefits like free trips after a certain number of paid ones and free transfers.
Taxis are also available in the Houston area, with a 5-mile trip averaging about $17. As with many large cities, there is also a significant ridesharing presence from companies like Uber and Lyft.
Health Care in Houston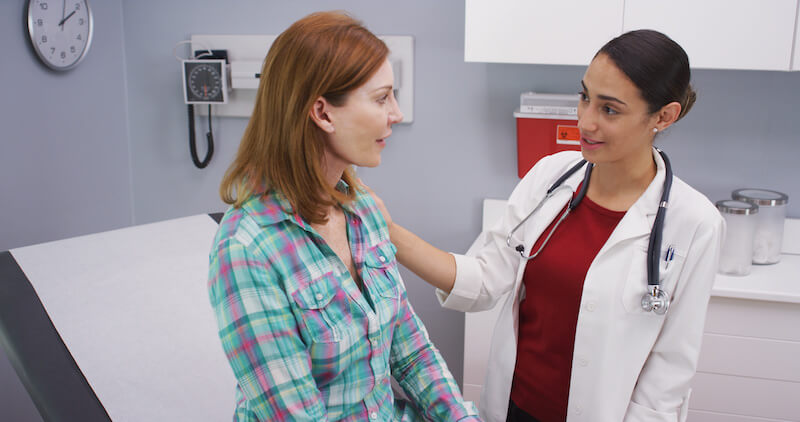 Houston has some of the big-city benefits potential residents expect regarding health care access, but they'll also pay for those amenities. Houston's health care prices are roughly 10% more than the national average and have grown more than 15% in the last decade. Outpatient health care spending is approximately a quarter higher than in other parts of the country. This is believed to be due to the nature of Houston's hospital system, which is highly concentrated with a few companies, resulting in slightly higher prices. The average 40-year-old buying their health insurance can expect to pay just over $500 per month, while a family of four with two kids will generally pay in the $1,600–$1,700 range. As Texas does not have its health insurance exchange, residents can purchase plans from one of 10 companies on the federal exchange. Houston residents should expect to pay $80–$100 per visit for trips to the dentist.
Pet owners know that their furry friends also need the occasional trip to the veterinarian. The average vet visit in the Houston area costs roughly $50.
Child Care in Houston
Child care can be one of the most significant expenses for working parents. Luckily, Houston has some of the more affordable child care prices than the rest of the United States. The average annual cost of child care in the city ranges between $8,000–$9,000. Approximately 2,000 daycare locations operate in Houston, split about evenly between home-based programs and care centers. Roughly three-quarters of those accept infants, and nearly 500 offer part-time or drop-in care.
Those looking to hire a child care professional on an hourly basis will generally pay $13–$14 per hour. However, rates vary widely from the high single digits up to $20 per hour, depending on experience and job requirements. Parents may also take advantage of child care provided by their employer or reduced-cost programs through local colleges and universities.
Entertainment in Houston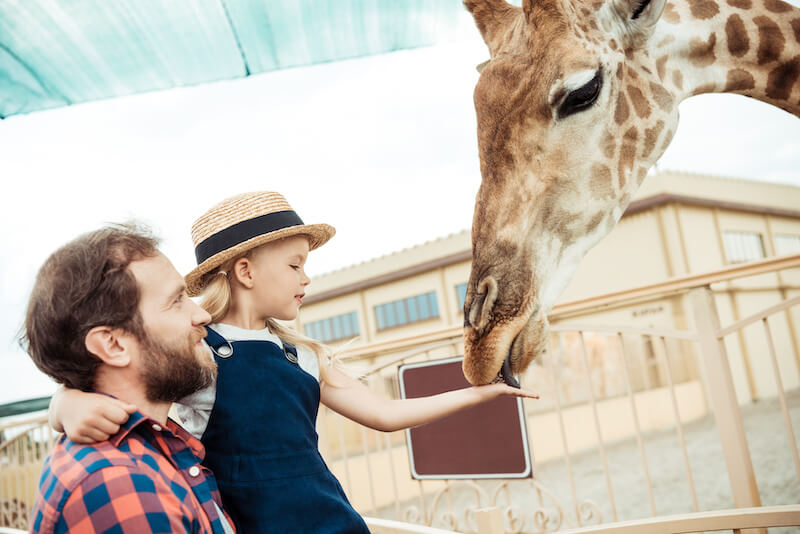 Houston has no shortage of fun and fascinating things to do that the whole family can enjoy, no matter what they're interested in. Houstonians are lucky enough to enjoy an entire museum district dedicated to exploring the fine arts, natural science, world events, and more, including a children's museum. The area is also home to Space Center Houston, the Johnson Space Center visitor center, the famous NASA mission control site. Houston's zoo is excellent, and sports fans will enjoy local professional baseball, football, soccer, and basketball teams, among others. The city also has extensive nightlife and shopping opportunities spread throughout the metro area.
There are also plenty of free things to do in Houston for residents or visitors on a budget. These include no-cost concerts or shows at the Miller Outdoor Theatre, checking out the famous "Water Wall," or exercising or exploring in the beautiful, 160-acre Buffalo Bayou Park. The beach town of Galveston is only an hour or so away and offers plenty of beautiful scenery and oceanside entertainment.
Sales tax is applied to many items and experiences in Houston and should be factored into any entertainment budget. The state of Texas charges 6.25%, while the city adds another 1%, and an additional 1% is included for the Metropolitan Transit Authority of Harris County.
Houston Salaries
Houston's relatively low cost of living is reflected in the relatively average salaries compared to the rest of the United States. The mean average salary for a full-time worker in Houston is around $46,000 per year. However, per capita income in the city is roughly $30,000 per year, slightly below the U.S. average of just over $31,000. The average household income in Houston is around $50,000 per year; this is significantly less than the country at large, where the average household income tops $57,000 yearly. Some of the top-earning careers in the Houston area include legal jobs, management, architecture/engineering, health practitioners, and science-focused positions, all of which earn more in the city than the national average for those careers. The lowest-paid occupations in Houston are personal care, food prep, and cleaning and maintenance. Jobs are expected to grow steadily in the future, though Houston faces an unemployment rate slightly higher than the national rate.
A "living wage" in Houston is somewhere between $14 and $15 per hour; this is the wage a single person with a full-time job needs to make to live above the poverty line. However, keep in mind that this figure doesn't include any entertainment or other non-essentials and doesn't factor in saving for emergencies or retirement. To comfortably live in an average one-bedroom apartment in the city, a resident may need to make approximately $35,000 per year, while a two-bedroom may require a yearly salary in the low $40,000s.
Find Your New Home in Houston
Houston, TX, is a growing city that has drawn an incredible number of new residents in recent years. Houstonians enjoy modest housing prices for homebuyers and renters, even though some of those savings are given back in above-average utility costs. Foodies will love affordable grocery prices and a wide variety of restaurants serving both high-end and cheap eats. While Houstonians might find themselves fighting traffic on the roads, the presence of an excellent public transportation system helps provide alternatives for commuters and others looking to get around car-free. Residents will enjoy big-city health care options and pay higher prices, and child care is also relatively affordable compared to the rest of the country. Houston residents also have access to many entertainment options, from museums to sports, including plenty of budget-friendly choices. Considering salary ranges, Houston is a unique city with a reasonable cost of living for potential residents.