Best Jobs in Houston: 2021 Local Economy & Business Opportunities
Posted by Danny Evatt on Thursday, September 23, 2021 at 1:19 PM
By Danny Evatt / September 23, 2021
Comment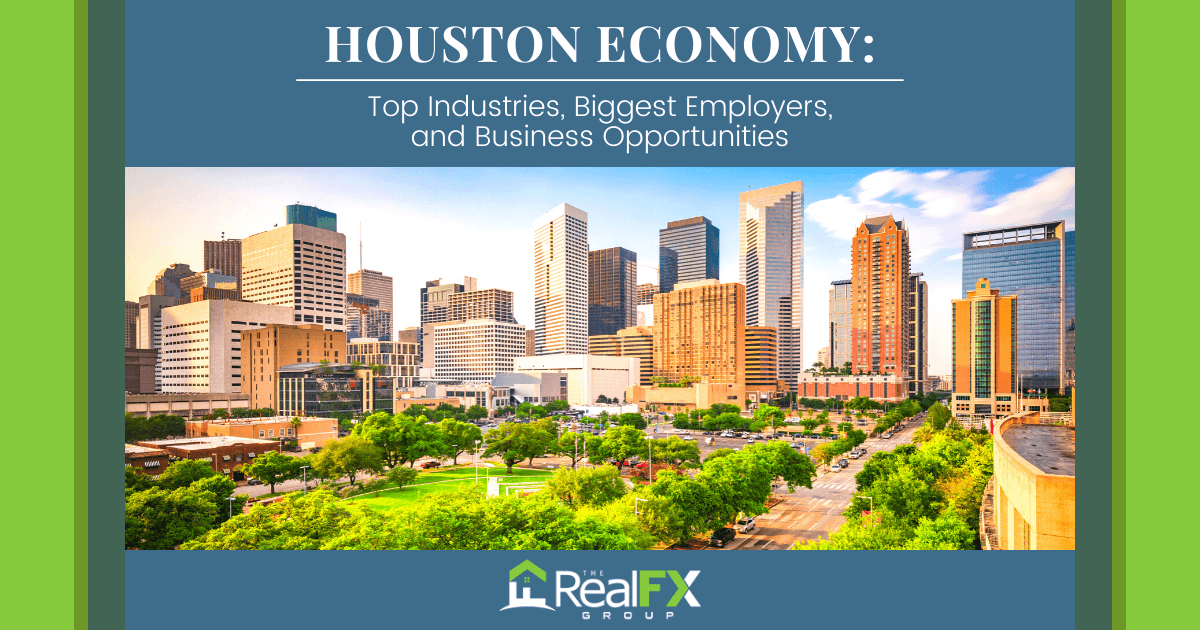 Houston, Texas, is one of the nation's largest and most vibrant cities—one that's seen a major expansion and changes to its economy in recent years. And understanding this business environment and the employment situation of the city is crucial for any prospective residents of "Space City." Keep reading to discover important things to know for those considering moving to Houston, from key facts on the local Houston economy to Houston's top industries and employers.
Major Houston Industries
At its core, Houston is an energy town. In fact, it calls itself the "energy capital of the world" and has maintained a significant role in the oil and gas industry for more than a century. More than 4,500 energy companies operate in the Houston area in every part of the industry, from exploration and production to oil field service and development. So-called "upstream energy" jobs (which includes exploration, production, and transportation of oil and gas) make up about a third of Houston's energy jobs. "Downstream" jobs (for example, refining and chemical manufacturing) and mixed industries make up the remaining two-thirds. In total, energy industry companies based in Houston employ nearly 240,000 residents.
Aerospace and aviation are also major industries in Houston. After all, the area is home to NASA's famous Mission Control at the Johnson Space Center. About 17,000 jobs are supported by this facility alone. Therefore, it only makes sense that more than 500 companies in these industries also operate from the Houston region. Houston is also a major hub of manufacturing and transportation. About 230,000 people are employed by industrial businesses in Houston, including approximately 6,400 manufacturers.
Part of the city's strong manufacturing sector is due to its excellent transportation infrastructure, including two international airports, several deepwater seaports, and major railroads and highways. It is the top foreign trading port in the United States and the largest container port of any nation on the Gulf of Mexico. Houston is also a key logistics hub, as roughly half of the U.S. population is located within 1,000 miles.
Beyond these primary industries, Houston remains a popular city for financial services firms, with a number headquartered there. The region is also growing in popularity with biotechnology companies, digital technology firms, agribusiness, and other diverse industries.
Top Industries in Houston
Construction
Petroleum
Health Care & Social Assistance
Retail Trade
Educational Services
Manufacturing
Accommodation & Food Services
Professional, Scientific, & Technical Services
Top Employers in Houston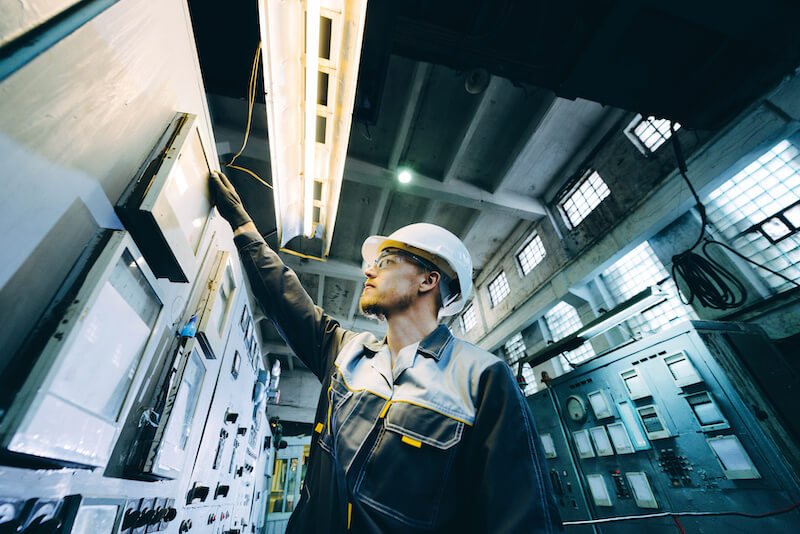 Houston's thriving economy is supported by a wide array of employers in a variety of fields. Many of Texas' top employers are located in Houston or the surrounding cities. These include many health systems, the biggest being the MD Anderson Cancer Center, ranked number one cancer treatment hospital in America, and the nation's largest cancer treatment facility. Approximately 20,000 Houston area residents are employed by MD Anderson. Houston's St. Lukes Health also employs around 6,000 people, while the Harris Health System employs about 7,000 more. Nearby Galveston is home to a large medical employer as well, the University of Texas Medical Branch, with about 12,000 employees.
Energy company Chevron is also one of Houston's biggest companies, employing approximately 10,000 people. Other well-known large employers in the city include NASA's Johnson Space Center and the University of Houston. Less prominent employers responsible for large numbers of Houston jobs include Grooming Butler meatpackers, with about 7,500 employees.
Houston is also notable for the number of Fortune 500 companies headquartered in the city. Two dozen Fortune 500 companies call Houston home, the third most of any metro area in the country. Energy company Phillips 66 is the largest, with annual revenue of more than $65 billion. Other notable Fortune 500 companies in Houston include:
Sysco - commercial food/kitchen products - #60
Hewlett Packard Enterprise - technology - #106
ConocoPhillips - energy - #156
Waste Management - waste/environmental services - #202
Halliburton - energy - #211
NRG Energy - energy - #333
KBR - aerospace/technology - #470
These large, established companies help form a reliable backbone to the city's growing economy.
Additional Large Companies in Houston
Memorial Hermann Health System
Schlumberger
Shell Oil Co.
Texas Children's Hospital
CenterPoint Energy
Fluor
Information via HCOED.HarrisCountyTX.gov
Facts and Figures of the Houston Economy
Houston is home to a large and growing economy. As of 2017, the metro area was the 7th largest economy in the nation and made up roughly a third of Texas' gross domestic product. Still, the area's GDP has grown more slowly in recent years compared to Texas overall.
The three-county Houston metro area has seen approximately 20% job growth since 2010. Particularly strong gains have been seen in the transportation industry and in management jobs. Despite this, the area's unemployment rate remains above the national rate. Jobs are expected to grow by another approximately 30% in the next decade, close to or slightly under what's expected for the nation at large.
The average salary for a Houston worker is about $28,000 per year, roughly in line with the national average. Median household income in the city is around $45,000–$49,000, a noticeable difference from the national median in the mid to high $50,000 range. About one in five residents of the region get by on $15,000 a year or less. Compared to Texas as a whole, Houston has a larger proportion of residents making under $30,000 per year and a smaller proportion making between $60,000 and $200,000 annually. However, the city has a slightly higher percentage of high-earners making more than $200,000 per year, as well.
Overall, the cost of living in Houston is slightly under the national average. Residents will see the most significant savings in housing costs, with a median sales price in the high $100,000s. However, they'll pay significantly more than other Americans for transportation.
Is "Space City" A Perfect Landing Spot For New Residents?
Houston's economy is poised to grow and thrive in the coming years. Employers are expected to continue to add jobs, including in some diverse and booming industries and at some of the world's largest companies. Combined with a modest cost of living, Houston offers some attractive economic reasons for relocating. Possible new residents should keep this information in mind when making a decision about moving.
Still, there's more to choosing a new home than just dollars and cents. Would-be Houstonians should always consider things like weather, entertainment, transportation, and other less tangible preferences alongside the economy when finding the next perfect place to live.