Houston's 8 Most Popular Older Neighborhoods With Character
Posted by Danny Evatt on Friday, September 10, 2021 at 11:52 AM
By Danny Evatt / September 10, 2021
Comment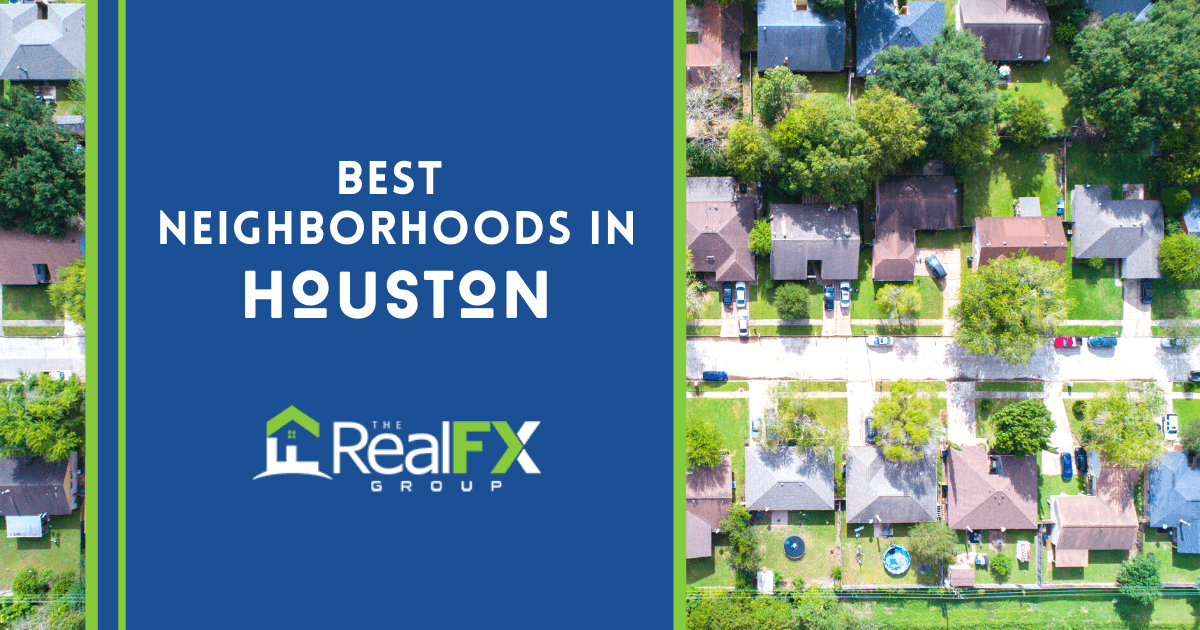 Master-Planned Perfection Not For You?
Houston, with a population of about 2.5 million, is the largest city in Texas, and it's getting larger all the time—it's one of the nation's fastest-growing cities, in fact. As an expansive city of more than 637 square miles near Galveston Bay and the Gulf of Mexico, it's also a leading oil center and a major center for aeronautical and biomedical research. Houston's thriving economy and many other attractions continue to draw in new residents.

However, the massive urban sprawl like Houston also results in massive planned neighborhoods with cookie-cutter homes. We may have some of the best home builders in the country to choose from. But, there's no escaping the fact that most production homes even in the best suburbs of Houston lack character - at least for several years until the community matures.
Thinking about moving to Houston, want to live in a community with established character, culture, and charm? Want to avoid living in scenes from The Stepford Wives with streets lined with cookie-cutter homes? Read on to learn about some of Houston's most popular and well-established neighborhoods to keep in mind while house-hunting.
Montrose
Montrose also referred to as Neartown, is in west-central Houston. It was named after Montrose, Angus, Scotland. Its borders are Interstate 69/Highway 59 on the south, Allen Parkway on the north, South Shepherd Drive on the west, and Taft to Fairview to Bagby to Highway 59 to Main on the east. It's considered a major cultural area of the city and nicknamed the "Heart of Houston."
The neighborhood features tree-lined boulevards with renovated luxury homes, bungalows, cottages, and townhomes. Some original homes from the 1920s and 1930s remain. The average home price is about $700,000, although homes are available from the $200,000s to more than $1 million.
A popular café in the neighborhood is Common Bond on Westheimer Road. Hugo's, also on Westheimer, is a popular Mexican restaurant. A few doors down from Hugo's, Rosie Cannonball offers Mediterranean fare and a good wine list. Numbers is a longstanding music venue and nightclub.
The Heights
The Heights Amenities
The MK Trail for bikers and hikers
Accessibility to public transportation
Various galleries and the Art Car Museum
Parks such as Donovan Park
"The Heights" often refers to three communities: Houston Heights, Norhill, and Woodland Heights. It most often refers to Houston Heights. Houston Heights was originally founded in the 1880s as a streetcar suburb to Houston; the city annexed it in 1919. It was one of the first planned communities in the city and is four miles northwest of downtown. CNN Money has ranked it No. 4 in its Top 10 Big City Neighborhoods ranking.
Homes in Houston Heights are appreciating. Most are single-family homes, but some are condos. Some are historic homes dating from the early 1900s that sit along broad streets. The typical value is about $550,000.
Several quaint boutiques line 19th Street in the neighborhood's historic shopping district. The neighborhood also features several restaurants with a variety of cuisines and prices. For example, Lola is a diner that serves breakfast all day, a weekend brunch, and boasts vegan and gluten-free options. The Field and Tides restaurant offers beef, game, and seafood dishes with locally sourced ingredients. The Heights Theater is one of the oldest music venues in Houston.
Spring Branch
Spring Branch Amenities
Plentiful parks and recreational opportunities, including Agnes Moffit Park and Nob Hill Park.
A Houston Community College location within the neighborhood
Proximity to downtown
Access to public transportation
Spring Branch is in Harris County and almost entirely also within the city. Its boundaries are Tanner Road and Hempstead Road on the north, Beltway 8 on the west, Interstate 10 on the south, and the 610 Loop. It's divided into four main areas: Spring Branch Central, Spring Branch West, Spring Branch East, and Spring Branch North. It has a large pond, Spring Lake, and several minor bayous. The notable Spring Branch Hospital was the second hospital in the nation to perform open-heart surgery.
Home prices in these neighborhoods are increasing, and the median home price is now more than $225,000. Spring Branch includes several subdivisions consisting of new construction homes, both single-family and townhome.
The neighborhood has several restaurants and nightspots, including the Lazy Oaks Beer Garden bar and Ember and Greens, a New American restaurant on its southern border. Several shopping centers are in the neighborhood, including the Gessner IV mall.
Clear Lake City
Clear Lake IS a master-planned community, but it's "the original" master-planned community of Houston and has had decades to build its own character.
Created by the renowned Friendswood Development Company (since acquired by Lennar) Clear Lake City was a model in the 1960s and 70s for other large developments across the country. The community is adjacent to NASA's Johnson Space Center and other aerospace businesses and was developed as the space center hired thousands of people. It's divided into several smaller neighborhoods, including Bay Forest, Bay Glen, Bay Knoll, Bay Oaks, Bay Pointe, Brook Forest, Brookwood, Clear Lake Forest, Camino South, Meadowgreen, Middlebrook, Northfork, Oakbrook, Oakbrook West, Pipers Meadow, Pinebrook, and Timber Cove. The pool in Timber Cove is shaped like the Mercury space capsule. The community has about 85,000 people.
Median home values are about $230,000, and the community offers single-family homes and townhomes.
The community has several restaurants, bars, and shopping opportunities. For example, Tommy's Oyster Bar and Seafood Restaurant have provided Gulf oysters and steaks since 1994. J. Henry's Draught House is a hip gastropub. Clear Lake Commons and Clear Lake Marketplace are two shopping spots.
Uptown
Uptown Amenities
Indoor ice skating rink at the Galleria
Interesting architecture, including buildings designed by Philip Johnson, I.M. Pei, and Cesar Pelli.
Houston Community College location within the area
Walkable with access to public transportation
Parks, including Grady Park
Uptown, often called the Galleria Area, is Houston's business district. It's located about six miles from downtown. Boundaries are Woodway Drive on the north, the I-610 (West Loop) on the east, Richmond Avenue on the south, and Yorktown Street on the west. More than 2,000 companies have offices in this area, making it one of the country's largest business centers. The area is also the center for high-fashion shopping and features the Galleria shopping mall. Several hotels and consulates-general also are located in this neighborhood.
Several subdivisions are in the area, bordering the shopping and business center. They contain a total of 22,000 residences that range from contemporary to traditional. Townhomes and condos are the primary housing types. Prices vary from the low $100,000s to $2+ million.
The neighborhood is bustling with nightlife, restaurants, and shopping opportunities. In addition to the Galleria, the neighborhood features many stylish boutiques. Examples of a few restaurants are Del Frisco's Double Eagle Steak House, JOEY Uptown, and the Teahouse.
Upper Kirby
Upper Kirby Amenities
Parks and green space, such as Levy Park, which features movie nights, tai chi, and many other events
About 3 miles from downtown
Access to public transportation
Extensive art galleries
Upper Kirby is west of South Shepherd Drive, east of the Buffalo Speedway, north of Bissonnet Street, and south of Westheimer Road. Several businesses, as well as residences, are located in the area. It's a historic neighborhood and derives its name from John Henry Kirby, a legislator, and businessman who owned the Kirby Petroleum Co. Kirby, who lived from 1860 to 1940, is known as the Father of Industrial Texas.
Several neighborhoods are located within Upper Kirby, which features single-family houses, townhomes, and mid and high-rise condos that suit varying budgets.
The neighborhood features a wide variety of shops, restaurants, and entertainment venues. Examples of retail stores are Whole Foods Market, Trader Joe's, Wisteria Furniture, and Christmas Rocks! Some entertainment venues are the Music Box Theater and the A.D. Players. Many restaurants are national or regional chains; some local restaurants include Field of Greens and Armandos.
River Oaks
River Oaks Amenities
Green space including River Oaks Park and Memorial Park
Convenient access to Texas Medical Center, Downtown, and Uptown
River Oaks is located in the center of Houston between Downtown and Uptown and within 610 Loop. Brothers Will Hogg and Michael Hogg, the sons of Texas Governor Jim Hogg, founded the neighborhood in the 1920s, and it became a model for national planning. Houston annexed the community in 1927.
River Oaks Boulevard runs through the center of the community, and estates and luxury homes are on both sides of it. Styles include English Tudor to Spanish Colonial Revival to modern styles. The community is one of Houston's most expensive neighborhoods, and Business Week has said it's one of the most expensive in the United States. Homes are mostly single-family and range in price from $1 million to more than $20 million. Many homes have been designated as having historical value.
The neighborhood has a wide variety of restaurants. Steak 48 is a fine dining restaurant on Westheimer Road. Also, on Westheimer is the State of Grace is owned by chef Ford Fry and features pasta, steaks, and oysters. The River Oaks Chamber Orchestra is located in the Chase Bank Building on Gray Street. Luxury retail stores are along the neighborhood's western edge in the River Oaks District.
Second Ward
Second Ward Amenities
Metrorail and bus service
Many parks, including Eastwood Park and Fox Park
About one mile from downtown
Historic neighborhood with many landmarks
Second Ward is one of the four original wards of the city and is one of the most historic and culturally significant. Its rough boundaries are Buffalo Bayou to the north, Lockwood Avenue to the east, and railroad tracks to the south and west. Lockwood is included in the city's Super Neighborhood program. It's near the downtown business district.
Many homes in the neighborhood are single-family and in the Art Deco style of the 1920s. Other home types include recently constructed lofts and townhomes. They range in price from the mid $100,000s to more than $1 million.
Champ Burger is a longstanding burger institution in the neighborhood that serves breakfast and lunch. Mandoli's Deli is a family-run Italian restaurant that has been a part of the neighborhood since 1975. Merida Restaurant has been selling Tex-Mex dishes in the neighborhood for many years as well. The East End Farmer's Market provides fresh fruits and vegetables and prepared foods. The Talento Bilingue de Houston features musical performances, film festivals, and galleries.
Discover Houston
Houston provides culture, green space, and interesting architecture. Its booming economy has a broad industrial base. Nicknamed "Space City" and "Bayou City," it has a global reputation. It also has professional sports teams in every league except the National Hockey League. Those moving to Houston never lack amenities and things to do.
Houston's neighborhoods also offer homes in various price points, styles, types, and ages, from the early 1900s to new construction homes. See what Houston is all about—you may find your perfect new home.