How Much Down Payment Do I Need?
Posted by Tony Gilbert on Friday, February 9, 2018 at 6:27 AM
By Tony Gilbert / February 9, 2018
Comment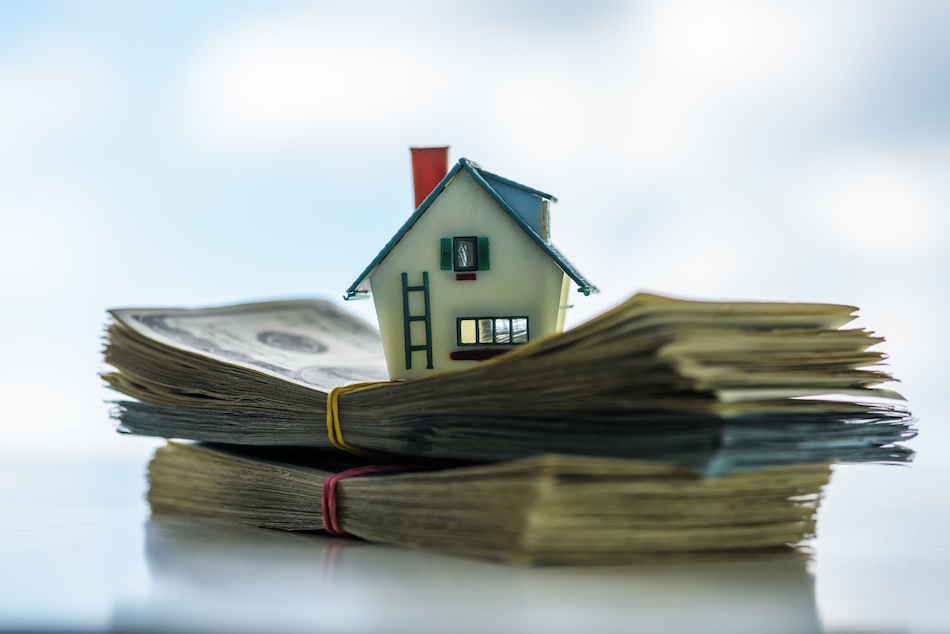 Many people think they need 20 percent down to buy a home, but it may not be necessary. Home buyers, particularly first time home buyers, could have several alternatives to making a large down payment. Gaining a better knowledge of typical down payment arrangements will help borrowers to make the right choice for them.
Understanding the 20 Percent Down Payment Myth
Lenders offering traditional mortgage loans might cite 20 percent as a standard down payment, but there is a little nuance to this assessment. Putting down a 20 percent payment to get into a house has been a typical preference of lenders for many decades. As such, lenders tend to give the best rates to people who can make such a down payment, and generally do not require private mortgage insurance (PMI) when the buyer has a 20 percent stake in the property.
However, this does not mean that buyers must have a 20 percent down payment to qualify for a mortgage. This belief has stymied many first time home buyers. In fact, several conventional and government-insured loan programs allow buyers to get a foot in the door with much less.
Common Low Down Payment Options
There are plenty of conventional loan programs that will accept buyers applying for a loan that is 95 percent loan-to-value (LTV), meaning a 5 percent down payment. Five percent down was the lowest option for a few years after the housing crisis, but then lenders began to relax their requirements a little. At present, Fannie Mae and Freddie Mac will both buy certain mortgages from lenders if the borrowers make a 3 percent down payment. The Federal Housing Administration (FHA) has an 3.5 percent down payment option for its FHA-insured loans, which also feature lower requirements for income and credit.
Mortgages With No Down Payment Required
Most lenders want to offer conventional loans that conform to Fannie Mae and Freddie Mac's guidelines, but they may be willing to step outside those standards in some cases. Some lenders will consider lending to a borrower with no down payment or a down payment lower than the 3 percent standard for conforming loans. These loans may be dependent on a home buyer's income, credit, or the area in which they want to buy.
For borrowers who meet very specific requirements, the U.S. Department of Agriculture (USDA) and the Department of Veterans Affairs (VA) feature loan programs with no down payment. These loans may come with higher origination fees or other costs, which still may be lower than a 3 percent minimum down payment.
Low Down Payment Trade-offs
Of course, there are a few concessions that buyers may have to make in exchange for the lowest possible down payment. The best interest rates typically go to people with high credit ratings and a larger down payment. When borrowers only put a few thousand dollars down (or none at all), they will take longer to accrue equity in the home.
This means that they may have to wait a few years longer before they could sell the home at a profit, if home values do not rise significantly in the area. In many instances, mortgage loans at less than an 80 percent LTV must have PMI. Lenders can pay the cost of PMI or pass it on to the borrower. Issaquah home buyers should carefully evaluate the benefits and risks of keeping more cash on-hand, if they have it in the first place, before they commit to one path or another.
Sources of Down Payment Funds
Fortunately, borrowers have a few options to come up with the down payment. Some lenders may insist that the down payment come entirely from personal funds, but many do not. As a result, people may be able to get part of the down payment from the following sources:
personal savings
withdrawal from an independent retirement account (IRA), with some stipulations
gifts from friends and family
The one source that many lenders do not prefer is another loan. They do not want borrowers to get into more debt just to be able to secure a mortgage, since buying a home is such a large expense on its own. This is why lenders often ask borrowers to provide proof in writing that a gift from relatives is an actual gift, and not a loan.
Buying a home may be one of the most expensive things people will do, and the down payment could be the most costly aspect. With these low down payment options, buyers have some flexibility in determining how much they have to pay before they can get a mortgage loan.