How Much House Can You Buy for $500K on Seattle's Eastside
Posted by Tony Gilbert on Monday, August 27, 2012 at 3:47 AM
By Tony Gilbert / August 27, 2012
Comment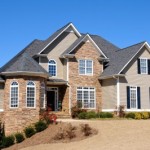 As home prices are rising in all of Seattle, prospective home buyers often wonder how much house their home-buying budet will afford them. Let's take a look at what type of home you can buy on Seattle's Eastside between $450K - $550K, including the communities of Bellevue, Kirkland, Redmond, Issaquah, Sammamish, Snoqualmie and North Bend.
As of the date of this post, in the Eastside Seattle suburbs below (single-family homes only), there are 201 homes active on the market and available for purchase between $450-$550K. This sounds like a lot of inventory - but we're looking at a large area here, and we're not applying any home search filters, other than price. And more importantly, there are presently 229 homes which are pending in the same price range. When more homes are pending than active in any given price range, this is a general indication of a seller's market, as the listings are being absorbed quicker than new inventory becomes available.
So... let's take a look at how much house you can buy for
approxmiately 500K

on Seattle's Eastside... Search for Seattle Eastside homes

, or

contact us

today for a buyer consultation.