How to Apply for a USDA Home Loan
Posted by Danny Evatt on Friday, January 17, 2020 at 11:17 AM
By Danny Evatt / January 17, 2020
Comment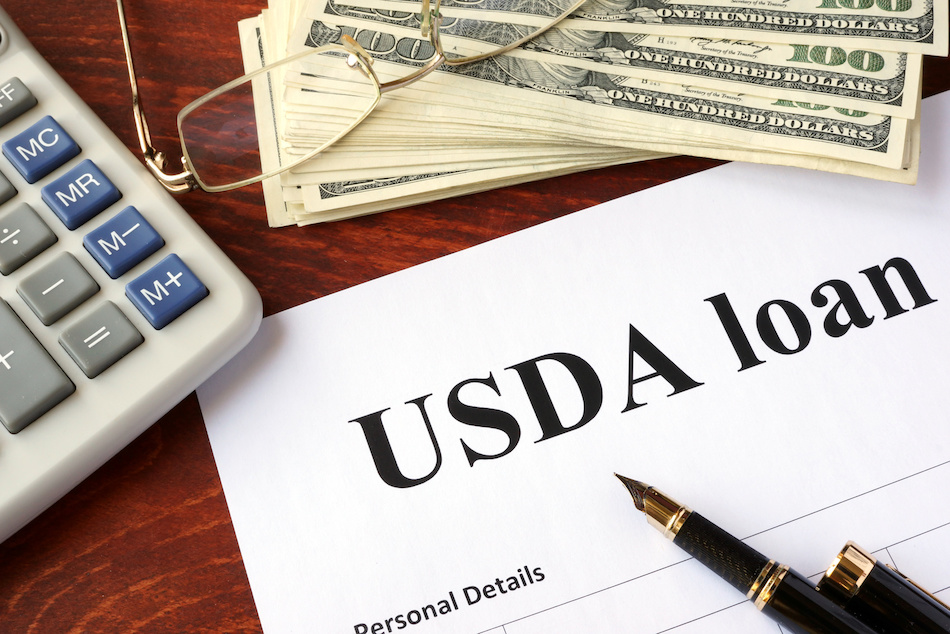 USDA loans are special loans offered by the government for people who want to move out of the city and into the more rural towns and communities across the US. They're notorious for providing extreme financial incentives for families who may be struggling. Ultimately, the government wants to revitalize communities by tempting people to live in the great wide open. For those who don't mind living outside the city limits, it may be time to find out what it takes to secure one of these loans.
For informational purposes only. Always consult with a licensed real estate professional before proceeding with any real estate transaction.
Types of USDA Loans
While the USDA has a number of loan products available, the organization's Section 502 Direct Loan Program and Section 502 Guaranteed Loan Program are available to US citizens and other legal residents who wish to purchase a single-family residence. Unlike other government loan programs, like the Federal Housing Administration (FHA) loans, the home must be located in a designated rural area like homes or land in Liberty Hill in order to qualify for USDA financing.
The USDA loan program was established to assist low-income homebuyers in purchasing homes in rural areas. The program has two types of single-family loans available: direct and guaranteed loans.
USDA 502 Direct Home Loans
Many government loan products simply guarantee the mortgage against default thereby protecting the lending institution's investment. The Section 502 Direct Loan Program is unique in that it provides a direct subsidy that lowers the monthly payment. This program is meant to assist very low-income residents in rural areas. In addition to meeting the income requirements set for the area, applicants must be without safe housing at the time of application, be unable to obtain a mortgage from traditional sources, and purchase the home as a primary residence. The home cannot be intended to serve as an investment property.
Because the mortgagee is still responsible for the mortgage, he or she must demonstrate a willingness and ability their portion of the mortgage. The subsidy must be repaid when the borrower is no longer living in the home either due to a title transfer or sale.
USDA 502 Guaranteed Home Loans
Guaranteed home loans function more like traditional government loan products. With this program, the government is guaranteeing a loan from a traditional lending institution. This guarantee by the government against mortgage default makes banks and mortgage companies more willing to lend money to individuals who may not meet their regular strict credit and/or income standards.
This program is available to US Citizens and qualified Aliens who meet the income standards set for the area and demonstrate a willingness to repay the loan. Additionally, the loan program is a little more flexible in how the funds may be used. In addition to the primary mortgage, guaranteed home loans can be used to refurbish a primary residence, refinancing eligible loans, and making a home habitable by renovating the mechanical systems including plumbing, HVAC, and electricity.
Minimum Requirements
There is no down payment required when it comes to a USDA loan because the government is backing the loan in case of default. However, applicants will need to have decent credit scores, a steady stream of income, and an acceptable debt-to-income ratio. These requirements are not all set in stone though and are generally judged on a case-by-case basis. For example, a credit score of 640 or higher receives a streamlined status, meaning the loan is fast-tracked through the lender. A credit score below this will not necessarily disqualify the applicant, it will just mean further digging into their financial history.
Loan Details
Applicants may be surprised to learn that USDA loans are not exclusively granted for entirely rural areas. There are still some suburbs around the country that still fall under the border guidelines, so it never hurts to check if the home is eligible. In 2018, homeowners who put down less than 20% of the home's price are required to pay 1% of the loan to the lender and then .35% of the loan balance each year. Buyers are still required to pay closing costs at between 1 – 3% of the total cost of the home. Overall though, buyers will pay far less than a conventional or FHA loan.
Lender Recommendations
While the government may be behind the loan, applicants will need to go through a local lender to finalize the details. It's usually the lender that determines just how much an applicant pays as each one will have their own process and requirements. Just as a home buyer would when seeking another type of mortgage, shopping around for lenders can really make a difference when it comes the bottom line, so look for a lender based on not just their rates but also their reputation. However, for the most part, buyers will be pleased to learn that interest rates are notoriously affordable for USDA loans—as low as 1% depending on the lender and chosen location.
Additional Considerations
USDA loans are generally prioritized based on the need of the applicants. So a home buyer who cannot afford access to sanitary housing is more likely to be approved than a financially stable individual who just wants to get out of the city. The government takes into account not just the applicant's total income, but also their income in relation to the area in which they live. So those who live in expensive markets, such as California or Hawaii, will typically see more leeway in terms of how much they can borrow in relation to their total income.
Like most financial transactions, few things about the USDA loan are set in stone. But what is clear is that this loan is tailor-made for applicants who may see no other way to buy the home of their dreams. Between the low interest rates and fees, practically anyone with a steady income has a good chance of approval.
How Do You Get Started?
Applicants must meet two initial requirements in order to pursue a USDA loan: income and location. The USDA Income Property and Eligibility site allows interested applicants to explore their options. First, applicants can enter a property's address to determine whether it is located in an eligible area. Then, applicants can enter the income information for their household. The site will ask for all income sources and amounts for adult members of the household and annual childcare expenses. This preliminary information will inform the applicant if they qualify for one or both of the loan programs as well as the maximum income limit for each. Income limits will vary by location, so an applicant who doesn't quite qualify in one county may qualify in another.
For informational purposes only. Always consult with a licensed real estate professional before proceeding with any real estate transaction.