How to Buy Your First 'Together' Home
Posted by Danny Evatt on Friday, May 29, 2020 at 8:01 AM
By Danny Evatt / May 29, 2020
Comment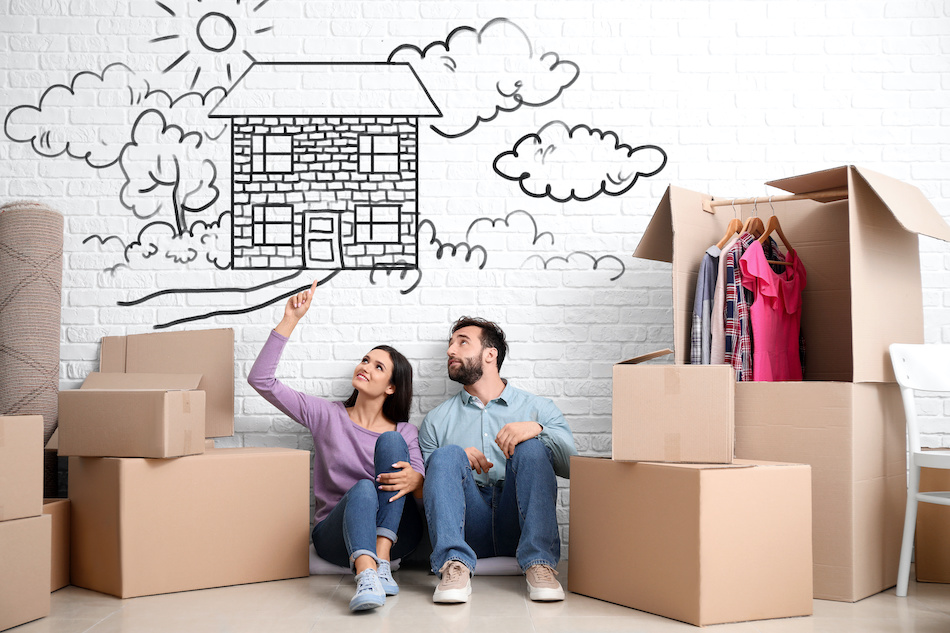 It's no coincidence that people often start thinking about buying a home around the time they get married or establish a long-term relationship. Buying a home often requires a higher income, which is typically easier to get with two people working full-time. With these tips, couples who are looking to combine their investment goals with viable housing can make buying a home easier and more productive for the future.
Start With a Professional
There aren't too many financial decisions that are as complicated as buying a home, but real estate investments can set you ahead in the long run. After all, many people only spend hundreds of thousands of dollars at once a few times in their lives. The sheer amount of money involved dictates all kinds of documents and paperwork that is designed to ensure that the buyers understand their obligations to the lender, the seller, and all the companies in the middle.
The best way to navigate the process is to hire a real estate agent with experience buying and selling homes in the area. They have knowledge of the common forms and how to secure the best deal on the buyers' behalf. They have negotiated home buying with all different kinds of people, finding ideal solutions for their unique needs. Real estate agents also know how to negotiate with sellers who usually have their own agents. Working with a professional can not only ensure a better result, but it can also saves a lot of time and money. Spending weeks learning about the basics on your own might not make it any easier to find a good home. Being able to rely on an agent to walk buyers through the steps and make sure they understand everything that's going on ends up being worth every penny in long-term customer satisfaction.
Find Ways to Compromise
Few people are able to find the perfect home at the ideal time. For most buyers, it's necessary to make at least a few compromises. For example, buyers might have to choose a home that is a bit smaller than they'd like in exchange for a great location. Or, people may decide to purchase in an area that demands a slightly longer commute, so that they can afford to buy a bigger home in a better location. Buyers have to plan for these kinds of compromises, because rejecting anything but the ideal home is likely to result in a fruitless home search.
To set themselves up for success, couples should plan to prioritize their needs and wants from a home they would like to own. There may be instances in which one person's needs outweigh the other's, but at first, it makes sense to create separate priority lists. With these lists, couples can compare what they want out of a property and begin to negotiate. If they can sort out the disagreements and come to a consensus before they start actively looking for homes, they'll be able to limit their search only to homes that meet their basic expectations in a property.
Plan for the Long-Term
When buying a home, the best investment couples can make together is to purchase a property that can grow with them and offer them a good future even if they want to sell it. With the average homeowner sticking with a property for about 13 years, even newlyweds who aren't planning for kids for a few years should at least consider what sending kids to school will look like in the area. This is a good litmus test for the property's ability to compete in the years to come as well. Homes in great school districts are attractive to home buying families, which means they'll be easier to sell. As an added plus, it's nice to be able to stay put instead of scrambling to find a home in a better district years down the road.
The size of the property and home also matters for couples who want to expand their families (or their interests) in the next several years. People change hobbies and even careers over the course of their lives. A home that will remain useful for a growing family has the flexibility to accommodate this sort of flux. The perfect home might look different among families. Some people might prefer a smaller home and property with a great park nearby, while others want to have several acres so they can really spread out. The key is to find something that isn't too unwieldy to manage at the present while offering plenty of opportunities for the future.
In looking at any property, couples should also ask themselves, "Where is this property going?" Resale value is a vital aspect of the home buying process, since so few homeowners buying in their 20s and 30s will live in their homes for the rest of their lives. Real estate agents can provide a gold mine of information about any particular neighborhood or area to give an idea of what may happen to the property in the next 5, 10, or 15 years.
When starting to look for homes as a couple, people should plan to balance their current expectations with their future needs. Organizing priorities and hiring an agent makes it a lot less of a hassle. That way, buyers can get a property that fulfills their basic goals as homeowners, grows with them over time, and will catch a good sale price once they are ready.