How to Design an Outdoor Living Area
Posted by Danny Evatt on Thursday, May 2, 2019 at 9:40 AM
By Danny Evatt / May 2, 2019
Comment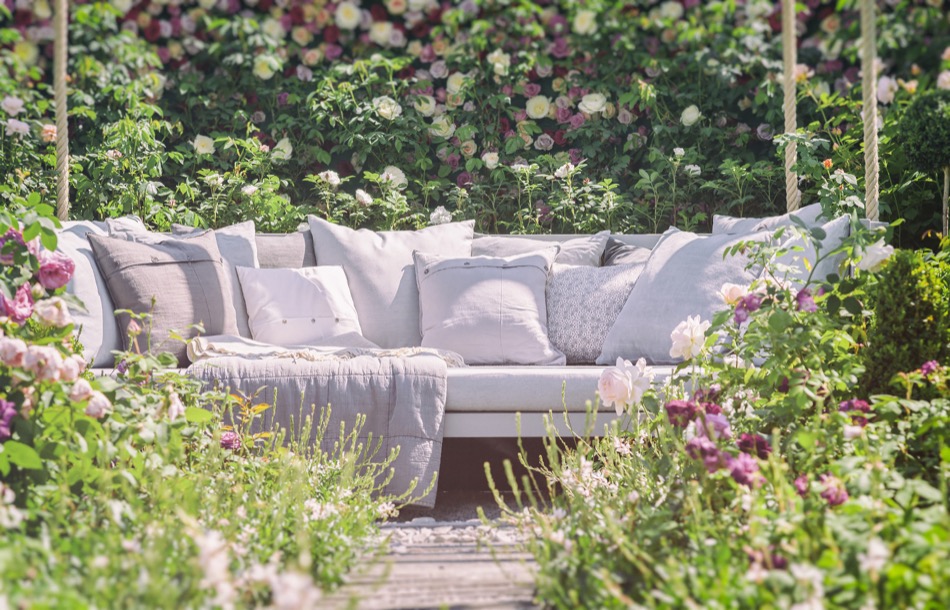 No matter how a backyard may look after a homeowner has purchased a new constrcution home, it is easy to overlook it entirely after a few months. But as easy as it is to stay indoors, residents are giving up a piece of their property if they don't take advantage of it. Here are a few tips to constructing an outdoor living area that will make it easy to transition from indoors to out.
A Different Living Room
Patio furniture can be used to construct an outside second living room that is ultimately healthier than the one by the big-screen TV. It invites people to breathe the fresh air and really relax in the breeze.
Choose patio furniture that can withstand the worst of the weather. Aluminum or cast-iron furniture are great options to fend off wind and rain, and both materials can be paired with waterproof fabrics to cozy them up. Construct the living room the same way as at home. A couch, coffee table, and flanking chairs are a great place to start.
Homeowners can also consider buying a small fountain or fire pit to enhance their living room experience. Instead of a regular coffee table, there are fire pits that can serve as both a focal point and a table.
Outdoor Dining Spaces
Dining tables can be set up near the grill or kitchen. Here are a few tips to getting them right:
Set dining tables away from plants and greenery to limit insect intruders.
Use candles or nets around the table to keep the rest of the pests away.
Invest in the quality of place settings and table cloths and buy used patio furniture to squeeze pennies.
The Cooking Area
An outdoor kitchen is perfect for people who want to get back to their roots. Designers highly recommend getting a grill with a mini-fridge and countertop to improve the quality of the meals and to encourage homeowners to grill more often. If the backyard is small, group furniture and the grill together to still leave some open space in the backyard. For those with serious ambition, a pizza oven can provide even more meal options.
However Liberty Hill homeowners choose to improve their backyard, they're unlikely to regret the time and money they spend. These tips give residents more opportunities to enjoy their home the way it was meant to be enjoyed.