How to Improve Your Credit Score to Buy a Home or Car
Posted by Tony Gilbert on Wednesday, October 13, 2021 at 11:19 AM
By Tony Gilbert / October 13, 2021
Comment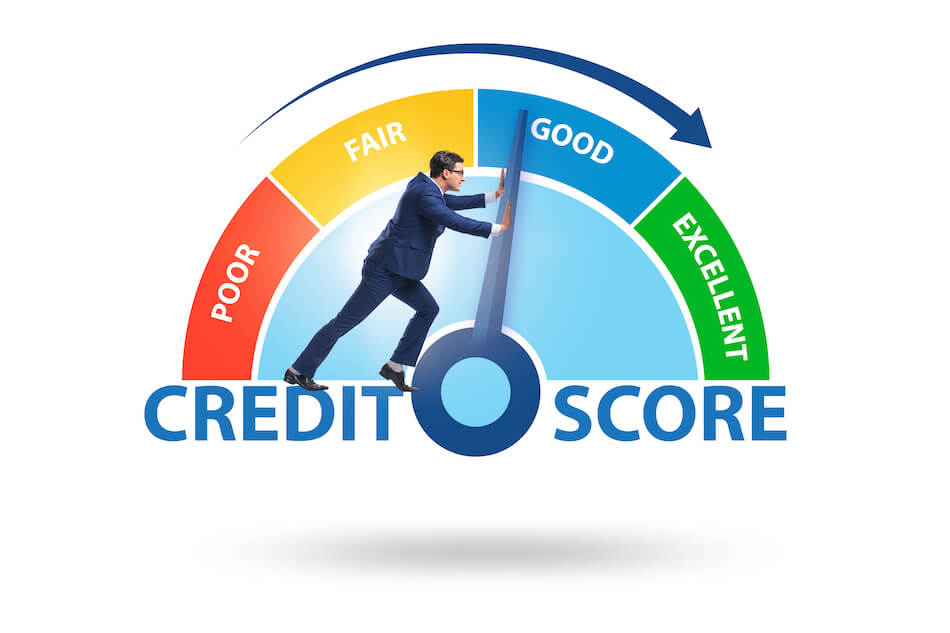 Optimizing your credit score is the best way to get a good deal when making larger purchases for something like a house or a car. Overcoming credit-reducing habits may seem daunting, but if you stick to the practices outlined in this post you can fix a bad credit score in a year or less. Are you ready to get on track to make a purchase that helps you build wealth instead of draining it? Keep reading to learn how to improve your credit score to get the best prices on your car or home payments.
For informational purposes only. Always consult with an attorney, tax, or financial advisor before proceeding with any real estate transaction.
Communicate With Your Creditors
Car finance companies for bad credit can help you buy a new or used vehicle. Buying a car is much like buying a new house. Credit score matters even if yours is low. These financing companies can identify opportunities to improve your credit and will help you get approved for an auto loan.
Improving your credit score can increase your chances of making a sensible car purchase. One way to improve your credit score is to talk to your creditors. Set up a payment plan with them if you cannot afford the monthly bills and miss payment deadlines. Focusing on this problem can soften the blow of significant outstanding balances and late payments.
Pay at Least Once During a Billing Cycle
Paying once or twice in a billing cycle can lower your credit utilization rate. You can also consider making multiple, smaller payments within a single payment cycle. The smaller payments can make budgeting easier, and clearing your outstanding balances before the deadline will help raise your score.
Set Up Billing Reminders
Missing payments is one of the fastest ways to reduce your credit score. You can use your phone's calendar to set up payment reminders. This is also possible by creating payment reminders with billing apps. Don't be discouraged if on-time payments don't instantly raise your credit score; it can take three months of timely payments to see a change.
Keep Unused Credit Card Accounts Open
Holding onto your old credit cards can help increase your credit score. It will be advantageous for your score if your credit history is long. Your creditors will keep an eye on these cards. If you're looking to close lines of credit, opt for closing the newer ones instead.
Review Credit Reports
You can ask for a free credit report each year from each of the three credit reporting agencies. Filing a request will not affect your score at all. Reviewing each report will allow you to see errors, and disputing them can help improve your credit score.
Possible errors include misspelled names and wrong addresses. Some of your accounts may belong to someone with the same name. Delinquent accounts, twice-listed debts, and accounts with wrong credit limits or balances are costly errors that you should also dispute. You may also have open accounts that you have already closed before.
Avoid Opening Multiple Credit Card Accounts
Keeping your old credit card accounts is favorable. This shows creditors that you have a long credit history. Opening many new credit card accounts over a short period can increase your credit limit and hurt your credit score. Keeping a maximum of two credit cards is ideal.
Practice Caution With Old Debts
You may still be aware of your old debts from years ago. Now that you can pay them off, you may want to do so. But doing so may be a bad idea if your creditor marked your old debts as charged-off, which means it's been removed from consideration to your credit score. Of course, you should make an effort to pay off all debts no matter how old they are. However, if you're trying to get approved for a loan, it would be wise to wait until you're approved to reintroduce old debts to your report.
Take a Credit-Builder Loan
A credit-builder loan is designed to improve negative credit reports by establishing a trend of timely payments. The borrower takes a loan, but won't have access to the funds until it's paid off entirely with interest.
After the loan is completely paid for, you get to keep the money and your credit report will show an improved history. This type of loan requires discipline, but when executed properly it can help you save money for a car and get a loan at the same time.
Consider a Debt Consolidation Loan
Debt consolidation loans can also help improve your credit score. For this type of loan, your debt will be bundled together and you can borrow the money needed to pay it off. Instead of making payments to multiple sources, you pay a single lender to cover all of your debt.
How Long It Takes to Rebuild Credit
It may take three to six months to consistent rebuilding efforts to improve your credit score meaningfully. Faster improvements are typically only possible after correcting some wrong information on your report. One example of such an error is one month of late bill payments when you were always on time.
Complete credit repair does not have a fixed period. But a credit report that has minimal negative information will lead to an easy credit score repair. It takes longer to repair a bad credit score than to build a good score. The mistakes on your credit report lower your credit score. This can deny the approval of your car loan. It can also make it difficult to get a job, rent an apartment, or set up utility services.
Things to Remember Before Getting a Car Loan
Wondering what good credit can do for you when buying a car? The following are solid reasons for updating yourself with your credit score and situation before you take out a loan for a new or a used car.
Credit scores decide your payment. Affordable monthly payments are essential. This will make it easy for you to maintain a good score. Your interest rate will decrease if you have a good credit score, and you will then have low monthly payments if you have a low interest rate.
Credit scores decide your interest rate. This is a fundamental reason for having good credit before purchasing a used or new car. High interest rates can make it agonizing to make the monthly payments. Improving your credit score can lower your interest rate.
Credit scores decide your eligibility. Your credit score can decide your eligibility for taking out a car loan. The lender will not finance your vehicle if you have poor credit or past car repossession.
Get the Best Car Loan By Improving Your Credit Score
Following these tips can help you get on top of your credit and increase your chances of getting a favorable car loan. It may be intimidating or even discouraging at first. But with the proper steps and determination, your credit score can get high enough for a car loan approval. Car finance companies for bad credit can help you get the car you need at the right time.
For informational purposes only. Always consult with an attorney, tax, or financial advisor before proceeding with any real estate transaction.