How to Navigate the Commercial Real Estate Scene in Seattle
Posted by Tony Gilbert on Friday, August 3, 2018 at 8:34 AM
By Tony Gilbert / August 3, 2018
Comment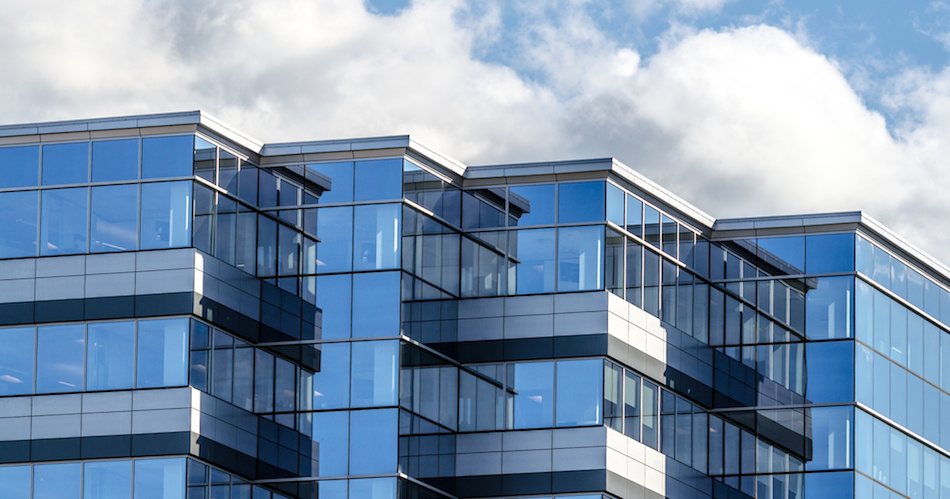 Seattle's commercial real estate scene is more competitive than ever, and a number of trends and technological developments are impacting the majority of companies in every industry. Population growth in Seattle continues to remain far above the national average due to expanding native businesses and others relocating to the area.
The competitiveness of the commercial real estate market is due, in part, to the ongoing war for talent that involves recruiting and retaining young professionals. These young professionals, oftentimes referred to as millennials, are already influencing the way the world does business. Believe it or not, the trends brought about by this upcoming generation are having a profound impact on commercial real estate.
Whether you're targeting Queen Anne, Lake Union, Ballard, or another neighborhood, it's important that your real estate is seen as a positive. Understanding these new trends, the importance of technological advancements, and the state of the commercial real estate scene will help you expertly navigate Seattle's market.
For informational purposes only. Always consult with a financial advisor before proceeding with any real estate transaction.
Consider the State of the Commercial Real Estate Market
2018 has seen widespread optimism in regards to the commercial real estate market, but technology and taxes will dictate whether that optimism will hold in the coming months and years. The optimism is derived from the improving economy growth – 2.3 percent in 2017, up from 1.5 percent in 2016 – as well as how the recent tax reform has benefited commercial real estate.
In addition to tax bill, technology is expected to be a trend that has a major impact on the real estate market and the economy as a whole in the coming years. Strong job growth and aggressive foreign investors are also reasons why 63 percent of real estate executives are optimistic about the future of the market. Although rising interest rates may have an impact on the market, that can potentially be healthy for the industry on the whole.
The Growing Co-Working Trend
The concept of a shared office space is nothing new, but the co-working trend in the commercial real estate industry has quietly ballooned over the last few years. Now more than ever before, Seattle's economy is driven by technology, innovation, and information. Millennials make up the largest segment of the workforce, and their beliefs and ideologies are beginning to impact the way work is done as well as where it is done.
The growing reliance on smartphones, laptops, and other mobile technologies means that a traditional office space is oftentimes not ideal. For many industries, technology has allowed employees to abandon the notion that work is a physical place and embrace the idea that it can be accomplished anywhere.
Co-working has emerged as a solution to this ideological shift, and it will play a huge part in Seattle's commercial real estate market going forward. Instead of having one desk or office per employee, co-work spaces focus on flexibility; offices are available when necessary but open, collaborative spaces are used for teamwork and brainstorming. These environments are more campus-like and might feature lounge areas, cafes, gyms, and other amenities that are shared by all tenants or businesses that occupy the building. These open office concepts utilize space more efficiently than their traditional counterparts, and the use of shared amenities further cuts down on the space tenants need.
The co-working trend is designed to induce more productivity, efficiency, and creativity. Seattle's CEOs can use the open office concept – and any office amenities – to attract and retain top-tier talent.
Don't Ignore Technology
As evidenced by the impact technology has had on the design of office spaces, commercial real estate firms must adapt to growing tech needs. In addition to rising demands for co-work spaces, there is an increasing desire for more energy-efficient properties.
Climate change concerns continue to play a part in the development of better waste management and energy conservation systems. Commercial real estate properties that utilize these technological advancements to achieve net-zero-impact are more desirable than those that do not.
The demand for real-time information is also impacting the commercial Redmond real estate industry and elsewhere. The focus on information is changing tenant expectations and is influencing how firms interact with potential tenants. Commercial real estate firms should not only be able to collect data, but analyze said data to make better business decisions. Technology advancements are also influencing the development side thanks to augmented reality and virtual reality; virtual tours and 3-D concepts go a long way during the planning stage.
The shift toward the millennial workforce and the ongoing war for talent will continue to impact Seattle's commercial real estate scene. Understanding these trends and how they are related to real estate will be hugely beneficial as you navigate the market.
For informational purposes only. Always consult with a financial advisor before proceeding with any real estate transaction.