Increasing Home Mortgage Fees May Impact Seattle Home Buyers
Posted by Tony Gilbert on Friday, December 20, 2013 at 4:42 PM
By Tony Gilbert / December 20, 2013
Comment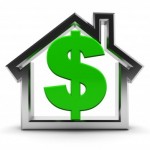 Are you waiting to purchase a new Seattle home in 2014? Take note... as in addition to likely increasing interest rates, mortgage charges & fees will likely be more expensive for many borrowers!
As a result of changes in the mortgage market, home buyers looking to finance their next home purchase with a mortgage can expect to pay more in 2014.
Regulator Announces Changes to Fannie Mae & Freddie Mac
A Federal Government regulator currently oversees Fannie & Freddie Mac. These regulations were placed over both entities as a direct result of the 2007-2008 housing market meltdown - which were caused by risky, or downright lazy lending practices. The regulator recently announced that in early 2014, higher fees will be charged to borrowers for loans without larger down payments, or when the borrowers don't have high-enough credit scores. These types of fees are most often passed along to the homebuyer; and many buyers, including those applying for a mortgage in the Seattle area, will be impacted by these increasing fees.
As most people know, Fannie Mae and Freddie Mac do not make mortgages directly to borrowers, but rather guarantee and purchase back almost 70% of all of those mortgages made. The changes are an effort to balance-out the mortgage market - to making home financing more expensive for home buyers who obtain mortgages backed by Fannie and Freddie - being more equal in expense to private mortgage lenders.
Mortgage Increase Examples
Both Fannie Mae and Freddie Mac have offered examples on how these fee increases may impact homebuyers seeking to obtain a mortgage. Fees will increase for many borrowers who do not have a down payment of at least 20% and FICO credit scores of 680 to 760.
For example, a home buyer seeking a 30-year fixed interest rate mortgage, who has a credit score of 735 and makes a 10% down payment, would pay fees of totaling 2% of the loan amount, an increase from the current rate of 0.75%. This 2% upfront fee could raise the mortgage rate by around 0.4 percentage points. Borrowers with larger down payments may also be impacted - fees for a loan with a 690 credit score and a 25% down payment would rise to 2.25% from 1.5%.
Planning Ahead for a Mortgage - Save Time & Money
With Seattle area home prices continuing to increase, and interest rates predicted to rise as well, these added expenses will likely make buying a home more challenging for the average buyer. Unfortunately, the cycle of activity in the Seattle real estate market usually causes prices to increase beginning by the mid spring, with the peak of activity in the early summer. In 2014, this cycle will not only coincide with the predicted rise in interest rates, but also these new mortgage fees. Of course, this means added financial pressure on home buyers - which ultimately may mean a less hectic Seattle housing market, compared to 2013.
Of course, we are not morgage lenders, so be sure to consult with a qualified home lending professional before starting your Seattle home search in earnest. Your mortgage lender can help you plan your next home purchase months in advance, making the home buying experience more seamless.
Need lender recommendations? We have several reputable resources - home lenders our clients have worked with to adequately prepare, and ensure a smooth (and stress-free) transaction. Contact us today for more information.