Interesting Facts About Washington State
Posted by Tony Gilbert on Wednesday, February 29, 2012 at 1:09 PM
By Tony Gilbert / February 29, 2012
Comment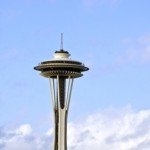 How much do you know about our Washington State?
Whether you're a new resident of the Seattle area or have been here all your life, there's a good chance you are unfamiliar with at least one of these interesting facts.
Washington was the 42nd state to join the United States. It is the only state named after a president.
Your dad's favorite day, also known as Father's Day, was founded in Washington in 1910.
People who say Seattle is the rainiest city in the United States are wrong. With an average of 37 inches, Seattle actually gets less rainfall each year than Atlanta, Boston, New York, Houston, Miami, New Orleans, Philadelphia and Washington D.C.
King County is the largest county in Washington. It was originally named after William R. King, a United States Vice President. However, it was renamed in 1986 to honor civil right leader Dr. Martin Luther King, Jr.
Washington is home to the largest ferry fleet in the United States. It serves Puget Sound's many islands.
You will find four of the world's five longest floating bridges in Washington. They are the Evergreen Point Floating Bridge, the Lacey V. Murrow Memorial Bridge, the Homer M. Hadley Bridge, and the Hood Canal Bridge.
This one is really exciting ‐Washington is also home to the largest land mollusk in North America. These foraging banana slugs can grow up to nine inches long.
Washington's state gem is petrified wood. Our petrified forest is considered the most unusual fossil forest in the world.
Washington is America's coffee capital. We have more coffee been roasters per capita than any other state.
We also produce 70 percent of the nation's hops. These are used to brew beer.
And if you don't like beer, we've got apples ‐producing more than any other state in the union, in fact.