Interior Home Painting Tips for Homeowners
Posted by Tony Gilbert on Friday, May 18, 2018 at 8:14 AM
By Tony Gilbert / May 18, 2018
Comment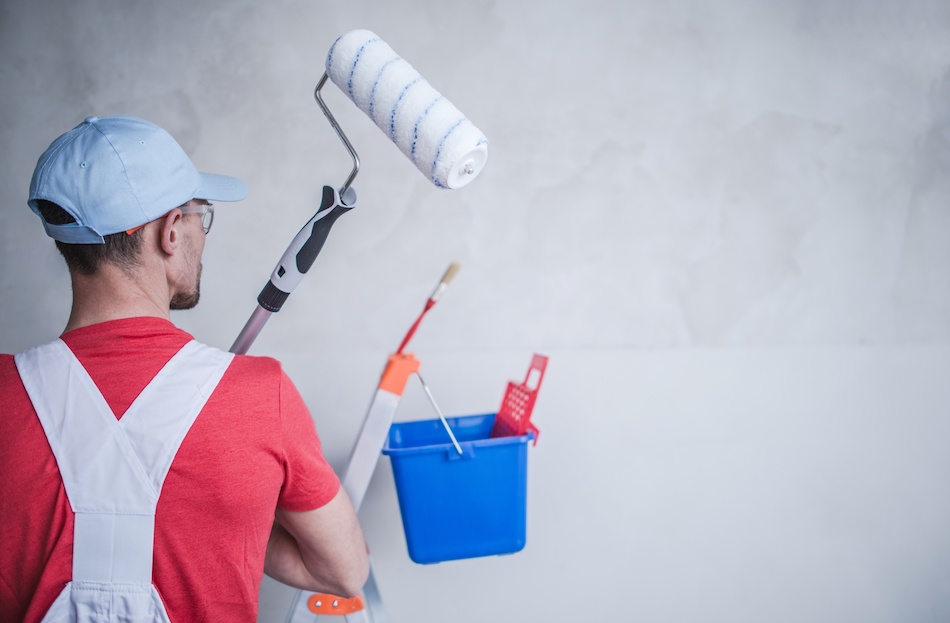 Among the litany of home improvement projects that homeowners can DIY, painting seems to be among the most popular. Interior painting is easy for homeowners, so many of them tend to forego expert crews. That said, getting a professional finish on an interior paint job can be more of a challenge than homeowners realize. These tips can help homeowners paint their walls with wonderful results.
Prep the Walls Before Painting
Prep work is important. Before painting, homeowners must take the time to clean the walls, fill holes, sand down uneven spots and remove or cover all vents, smoke alarms and outlet covers. Prepping the walls before painting can take almost as much time as the painting itself, but it's worth it. When cleaning the walls, homeowners have to be careful to remember the upper corners of the room, where spider webs and dust bunnies tend to gather.
Lay Down Drop Cloths
Many homeowners get anxious to start painting, even before they've laid down drop cloths. It's important to protect the floors from paint splatters, because a sloppy paint job can devalue the Bellevue home. Plastic drop cloths are common, but the best drop cloths are made from canvas. Canvas sticks easily to the floor without being taped. Canvas also absorbs paint so that it won't cover the bottoms of a painter's shoes and track paint all over the house.
Mix Paint in a Large Bucket Before Beginning
Sometimes paint of the same color type can vary from one gallon to the next. To ensure that all of the paint is the same color, mix them together in a large 5 gallon bucket. Mixing the gallons together will ensure that all the paint on the walls is the same shade.
Leave Extra Time for the Ceiling
Not everyone paints the ceiling when they paint their room. Unless the ceiling is an undesirable color or has recently been stained by a roof leak, most people will skip the ceiling when they're painting the rest of their home. People who do plan to paint the ceiling often don't realize how time consuming and messy this project can be.
Homeowners who plan to paint the ceiling must leave at least one extra day to get the job done. Wearing a hat can prevent splatters from falling in a homeowner's hair, and of course, every bit of the floor must be covered to protect it from paint.
Know When to Use a Painting Contractor
Homeowners who don't have time to do the paint job right are better off hiring a painting contractor. A good painting contractor will know how to paint the home quickly, efficiently, and without making common painting errors that can negatively impact the aesthetic value of a home.