Is Buying a Home or Renting the Best Option For You?
Posted by Tony Gilbert on Friday, June 22, 2018 at 7:49 AM
By Tony Gilbert / June 22, 2018
Comment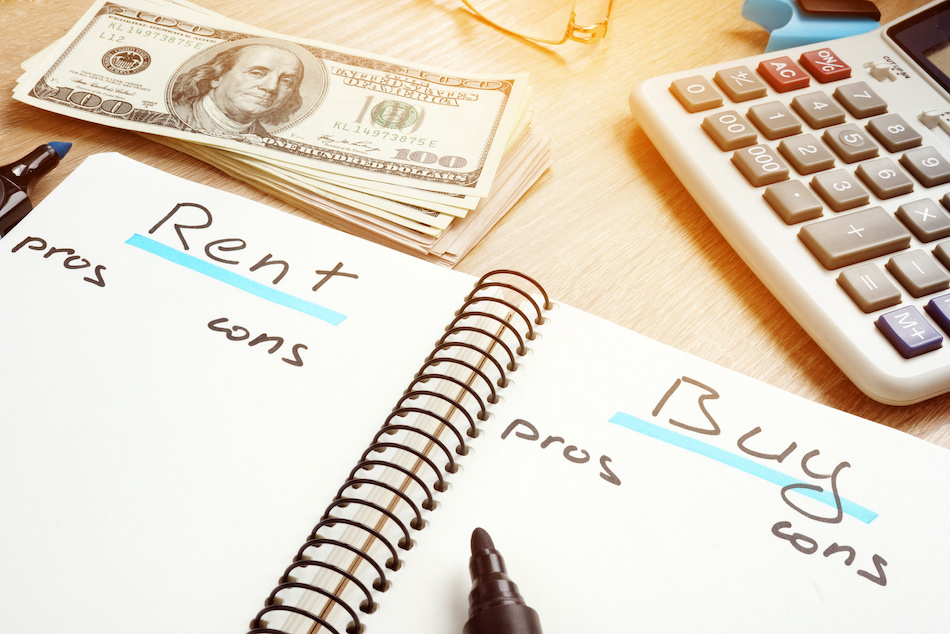 In terms of planning for a secure future, is it better to rent and keep your options open for job and life changes and travel, or to purchase a home as a financial hedge against rising prices and higher interest rates? There are two schools of thought, each with merits worth considering, but the options may not be quite so simple.
Changing Demographics
The standard progression has for generations been from school to first job and city apartment, and then to a home in the suburbs. However, that standard is less the norm today than at any time in the recent past. In fact, in 2016, 36 percent of college graduates planned to remain at home for at least one year following graduation.
A Pew Research Study reported in 2014 that just over 32 percent of graduates moved back home after earning their degrees, whether or not they had jobs. An almost equal number, 31.6 percent, were married or co-habitating. Only 14 percent of graduates at that time were living on their own or with roommates. Another 22 percent had unspecified living arrangements.
Even though today's graduates face brighter job prospects and a stronger economy, it is evident that Millennials have delayed both their moves to their own apartments and their plans for home ownership. Higher student loan debt and the trend toward later marriages are both viewed as contributing factors.
The Case for Renting
Renting a home in Kirkland represents a valid way to lock in costs for a set term, typically at least one year. While living with a roommate is less common than in the past, cohabiting and sharing expenses with multiple housemates are both on the rise. Renting offers convenience and minimal responsibility. Ongoing maintenance and repairs are typically not tenant concerns, and the availability of nearby shopping, dining, entertainment and recreation are quantifiable advantages. Travel, too, is easy when one need only turn the key in the lock and leave.
Even though urban living can be pricey, renting even in an expensive locale has its perks and allows job and lifestyle flexibility. However, that may be changing.
Homes as Investments
Millennials have begun to buy in record numbers, according to statistics compiled by the National Association of Realtors, poking holes in the belief that this age group has little interest in home ownership. It seems that members of this generation simply view ownership a little differently from their parents. In short, they will become owners on their own terms and in their own time.
While close-to-the-urban-core convenience was previously seen as a Millennial motivator, the current view is that this age group has long-term goals that are surprisingly similar to past generations, including moving back to the suburbs. In 2017, Millennial buyers represented the largest group of home buyers, at 34 percent of the total, for the fourth consecutive year.
Home buying represents a hedge against inflation, especially when viewing through the lens of applying for a mortgage. Homeowners still qualify for tax advantages, and home equity is often a path to a secure future. As first-time buyers, Millennials don't want to be priced out of the market, so the surge in buying numbers is not unexpected. Many buy homes that they see as long-term residences. Interestingly, Baby Boomers, who have slipped to second-place in the buyer profile, are prime buyers in urban condo developments.
However, home ownership represents an investment of time and energy as well as a long-term financial commitment. Any decision must be based on individual circumstances, taking into consideration specifics that include age, career stability, financial strength, family status and long-range goals. While there are unique benefits to owning, the decision to delay is not necessarily unwise.