Issaquah Home Buyer Demand & Prices Continue to Increase - May 2013
Posted by Tony Gilbert on Tuesday, May 21, 2013 at 1:05 AM
By Tony Gilbert / May 21, 2013
Comment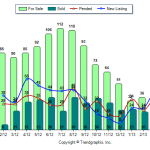 The Issaquah real estate market continues to be driven by exceptionally strong home buyer demand - there's simply not enough resale inventory to satisfy the number of home buyers out there in Issaquah today. As a result, Issaquah home prices continue to increase.
The past couple of Thursday and Fridays have seen quite a few new listings however, and that's good news. But, they've also been snapped-up very quickly by savvy buyers waiting for a good match to come up for sale.
With this said, it is interesting to note, as shown in the charts below, that the trends of the Issaquah housing market are different, depending on where you look. On the north side of I-90 in the 98029 zip code, the competition among buyers for limited inventory is fierce when compared to 98027. In fact, buyer demand in 98029 has been outpacing new listings since the beginning of the year.
Zip 98029 Issaquah Market Highlights for April 2013:
40 New Resale Listings:

25% increase

over March, 3% over April 2012.
36 Pending Sales:

6% increase

over March, and 20% over April 2012
30 Active Listings on April 30th:

58% increase

over March, 44%

less

than April 2012
34 Sold Listings: 3% increase from March,

13% increase

from April 2012
Median Price: $531,000 - a 17.5% increase compared to April of 2012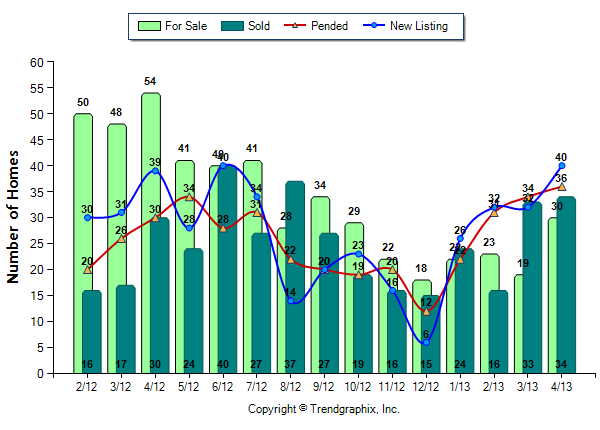 Zip 98027 Issaquah Market Highlights for April 2013:
41 New Resale Listings: 5% decrease over March, 27% decrease from April 2012.
36 Pending Sales: Flat compared to March, 5% decrease from April 2012
47 Active Listings on April 30th: 2% increase over March, 45% less than April 2012
26 Sold Listings:

10% decrease

from March, 16% decrease from April 2012
Median Price: $500,000 - a

20.5% increase

compared to April of 2012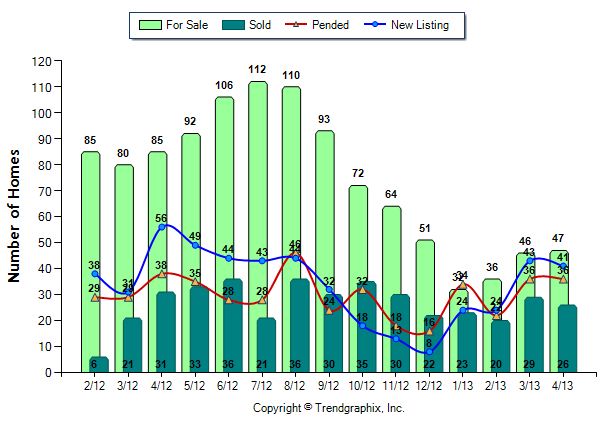 Neighborhoods in the 98029 zip include the ever-popular Issaquah Highlands, Klahanie and Brookshire Estates, where multiple offers are almost a certainty in each. By comparison, the 98027 zip is definitely more "tame" - including neighborhoods such as Mirrormont and Talus. Though, Squak Mountainis one exception, where mutliple offers and closing sale prices of 4-8% over asking price are common lately - including one of our own recent sales which closed at 4.5% over the original asking price, after beating 4 other offers.


Why the difference between the 98027 & 98029 Issaquah Zip Codes?
There are several reasons for the difference in the market dynamics between the northern and southern portions of Issaquah. Primarily, it has to do with location, as most of the homes which have been on the market in the 98027 zip code have been to the south of downtown Issaquah. Access to southern Issaquah areas is more challenging, especially for those who must commute to either Bellevue or Seattle. This is true with the exception of Talus, Squak Mountain and "The Woods" neighborhoods, all of which are close to downtown Issaquah.
Neighborhoods north of I-90 however, allow quicker access to the freeway and are also closer to local shopping destinations - especially the Issaquah Highlands with the new Grand Ridge Plaza shopping & entertainment complex. Additionally, there is a greater range of homes and condos available to buyers in the 98029 zip code by comparison, and the homes tend to be newer. Schools are also a factor, with both Grand Ridge and Challenger Elementary schools being somewhat more popular with parents. All of these attributes naturally generates more buyer interest.
Related Links