Issaquah Home Buyers Win with Multiple Offer Strategies
Posted by Tony Gilbert on Saturday, April 13, 2013 at 11:12 AM
By Tony Gilbert / April 13, 2013
Comment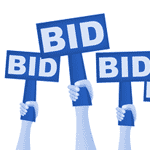 "Issaquah, We Have a Problem!" Record low inventory of available homes for sale in Isssaquah is causing buyers to grow increasingly anxious... if not desperate.
Multiple offers have been common place for a while, but now we're also hearing stories from other real estate agents of some sellers becoming quasi "homeless" because they can't close on their new homes quickly enough, or they simply weren't able to find a suitable new home - so temporary housing may be necessary.
In Issaquah, the neighborhoods with the greatest level of buyer demand include Klahanie, the Issaquah Highlands, The Woods, and the neighborhoods at Squak Mountain such as Mountainaire and Wildwood Park.
Issaquah Inventory Drops 50% - While Sales Increase 50%
As the chart below indicates, Issaquah homes are selling at a record pace. Nearly every home which comes up for sale will have a buyer in only a few days (or less) - and most will have multiple buyers interested in placing offers. Compared to March of 2012,
inventory has dropped by 50%, while the number of sales has increased 54%
. With these statistics, the squeeze is on - so it's no wonder Issaquah home buyers are growing frustrated and antsy.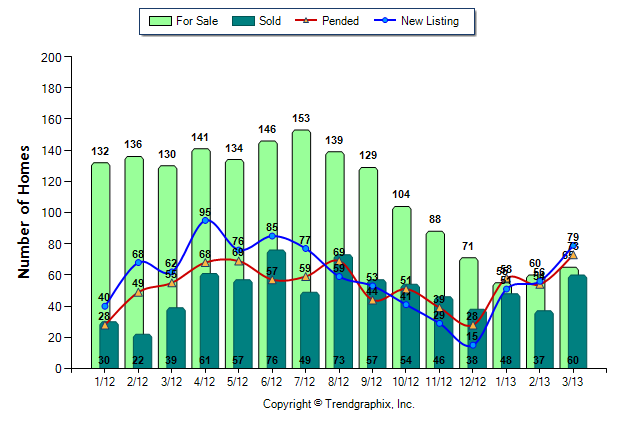 Home Buyers in Issaquah are Getting Aggressive
With so much competition out there, some home buyers have decided to sit on the sidelines - hoping things will eventually cool down. Others however, are taking an aggressive stance - offering to pay 5-10% or more above asking prices, performing pre-inspections, waiving contingencies, increasing earnest money, and putting even more money on the line by offering non-refundable deposits as well.
I've recently helped buyers in the Issaquah neighborhood of Squak Mountain "win" multiple offer situations using a combination of these methods. And these conversations about such strategies have taken place long before writing any offers.
Buy Now in Issaquah, or Wait?
As real estate agent who works with many buyers, I'm hopeful things will begin to equalize somewhat by mid-summer. Unfortunately however, it is my personal opinion that any cooling of home-buyer interest will be primarily due to a combination of rising interest rates, and higher home prices, which are obviously the motivating factors as to why so many buyers are wanting to buy now.
So... are you thinking it's the right time to buy your dream home in Issaquah? Our advice is to simply "accept" from day one that you will likely be competing with other buyers in multiple offer scenarios - and to prepare accordingly. It is critical to know what your "must haves" and "deal breakers" are before beginning to look at homes seriously. Keeping the focus is also essential, as it's too easy to be distracted by homes which do not suit your needs. In this market, losing focus can can cause buyers to miss-out on more suitable opportunities. Of course, obtaining pre-approval and knowing your budget is an absolute must.
Related Links