Issaquah Open Houses - It's a Madhouse Out There!
Posted by Tony Gilbert on Tuesday, January 22, 2013 at 5:30 PM
By Tony Gilbert / January 22, 2013
Comment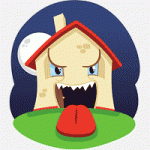 Planning to look at Open Houses anywhere in Issaquah soon? Get in line - and you might consider wearing some padded sports gear too, because it's pretty crazy right now.
In the past couple of weeks, I've accompanied buyer clients to homes in Issaquah which happened to have open houses scheduled. In one case, we literally had to stand in line to get in - and in another, there were so many people in the house, I'm surprised the fire marshall wasn't hosting the house open instead of the agent. Both of these homes were in Klahanie, a very popular neighborhood between Issaquah and Sammamish.
Most single-family homes in Klahanie range in price from the lower $400's to the upper- $500's - but any home priced below $550K is bound to have a ton of traffic during an open house. One of my colleagues held open a house in Klahanie this past weekend - priced at $464K with 4 bedrooms and approximately 2400 square feet, it's sure to have ample buyer interest. The agent reported that she had almost 200 people come throughher listing just this weekend! Other agents hosting area open houses don't report quite that number... but they're certainly getting plenty of traffic, as attendance is up dramatically from this time last year.
What's With All the Open Houses Traffic?
Well, without getting too in-depth, just because open houses in Issaquah are getting a lot of potential buyer traffic, doesn't necessarily mean they're going to sell fast. The problem? There's just not enough home inventory out there for buyers to choose from.
You would think this fact would actually compel buyers to go ahead and snap-up a home - but the reality is exactly the opposite. With so few homes on the market, buyers aren't satisfied with their selection... so they wait it out until something better comes along - or so they hope. Thus when a new listing comes up and is held open the same weekend, everyone shows up to take a peek as the pent-up demand continues to build.
Another Reason Being Pre-Approved is Important
it's true that many folks who look at open houses are simply researching for the future - they're not ready to buy yet. However, there are plenty of highly-motivated buyers out there waiting to pounce on the next opportunity - and it's likely they've already been pre-approved. Those buyers know that they simply won't have time to get with a lender before submitting a winning offer; AND they may have lost one or two homes previously because they weren't prepared.
Being Discreet at Open Houses
One last word of advice... when you're touring open houses, if you are a serious buyer, be careful not to make any comments about the house which could be detrimental to your negotiations, as you never know who may be listening.
Remember, the agent holding the open house likely has a direct duty to the seller, or will be reporting activity to the listing agent. You also don't want other serious buyers overhearing your comments, because you could end up in a multiple offer situation with them if they're just as interested in the home.
Looking at open houses can be fun - so feel free to enjoy yourself. Be forewarned though that in Issaquah open houses can easily become a madhouse in certain price ranges.
Related Links