Join the Snoqualmie Valley Chamber of Commerce!
Posted by Tony Gilbert on Sunday, January 6, 2013 at 4:40 PM
By Tony Gilbert / January 6, 2013
Comment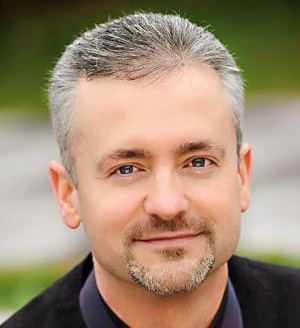 it's Not all About "Business" - it's the People Who Make the Difference. 
Are you a local Snoqualmie Valley business owner who could benefit from more sales? Do you have challenges or concerns with everyday operations?
Don't privately fester within the confines of your business. If your door is open, there are plenty of people willing to help.
it's Never Too Soon (or Late) to Join a Business Network
As a Realtor, I became a member of the Snoqualmie Valley Chamber of Commerce shortly after moving to the area in August of 2011. But, I'll admit that I wasn't active in any business networking groups in my prior businesses, which in hindsight, was a mistake. For starters, I felt as though I didn't fit in. I was 26 when I opened my first retail store, and was much younger than most other socially-active business owners in my community. I felt I wouldn't have much in common. (And honestly, part of me didn't think I needed any input.)
Now at the ripe "old age" of 41 and having met plenty of other "new business owners," I often sense the same hesitation in others that I felt back then which precluded my involvement. When boiled down, it's a fear of rejection, and ultimately failure.
Don't Create a Job for Yourself - Build a Business!
It pains me to see businesses stagnate or suffer - especially because I've been there! In my first retail business, I recall the occasional sense of dread I felt wondering, "Did I forget to unlock the door this morning" - as we stood around chatting, while money was essentially being transferred into everyone else's pockets. For years, I shuffled bills each weekend, deciding who to delay, and what to pay - and of course, I was never on the "accounts payable" list. It wasn't until I heard someone say, "Don't create a job for yourself - build a business" that I realized my business was slowly, but surely "failing." I had become a hostage to the demands of my own business - an endlessly frustrating experience.
Tapping Into Existing Customers & Relationships
In our case, the problem wasn't our products or services - literally, we were the "best of the best" at the time. It was simply that we didn't have a large enough customer base. Too few people were aware of the benefits of using our services. That's when I realized that the number-one source of "new business" was through our existing customers.
So I made a conscious effort to show up everyday, arming our customers with the "permission," knowledge and tools necessary to drive more business to us, which included simply ASKING for their referrals. I say "permission" because often customers and clients need to be cheerfully reminded that "We welcome your referrals!"
From that point forward, everything started to change. It took time and patience, but I had a greater sense of control, which helped tremendously. I vividly remember the first "bill paying day" when my tray was completely clear of invoices, our accounts were current, and I was able to pay myself. I thought, "So this is what it's like to own a business!" A good feeling indeed. Of course, I then also had the pleasure of owing taxes I hadn't planned for - but that's another story, and I'm not complaining.
Don't Be a Deer in Headlights - Take Action!
I often think of how much time I wasted back then as the business developed over the years. Was I too proud? Was it a fear of rejection? A fear of failure? Was I pretending to be "too busy"? Or... was I just being plain stubborn, thinking that I had all the answers? it's probably all of the above - and I'm not unique in that regard. it's like being a deer in headlights - seeing all the warning signs, but remaining frozen until it's too late to avert disaster.
If I had the confidence back then (and perhaps the little "push" from someone), joining the Chamber of Commerce and other local business networking groups certainly would have made a world of difference. Instead, I was isolated in an increasingly bitter cocoon of circumstances which I felt were exclusive to my business - and how wrong I was!
Are You A Member of the Chamber of Commerce?
So... if you're a Snoqualmie Valley business owner, and when we meet I ask if you're a member of the Chamber, don't take it the wrong way. I'm not trying to recruit you so I can win a free toaster. Rather, it's because I now know that there's far more support out there than people realize. The more we network and learn about our local businesses and those who operate them, the greater likelihood of success.
I truly enjoy helping others succeed in their business endeavours. If you have questions about real estate, search engine and social media marketing, e-commerce, blogging and content management tools, point-of-sale systems or shipping software, please feel free to contact me.