Landscaping Ideas for the Modern Home
Posted by Danny Evatt on Monday, February 3, 2020 at 11:44 AM
By Danny Evatt / February 3, 2020
Comment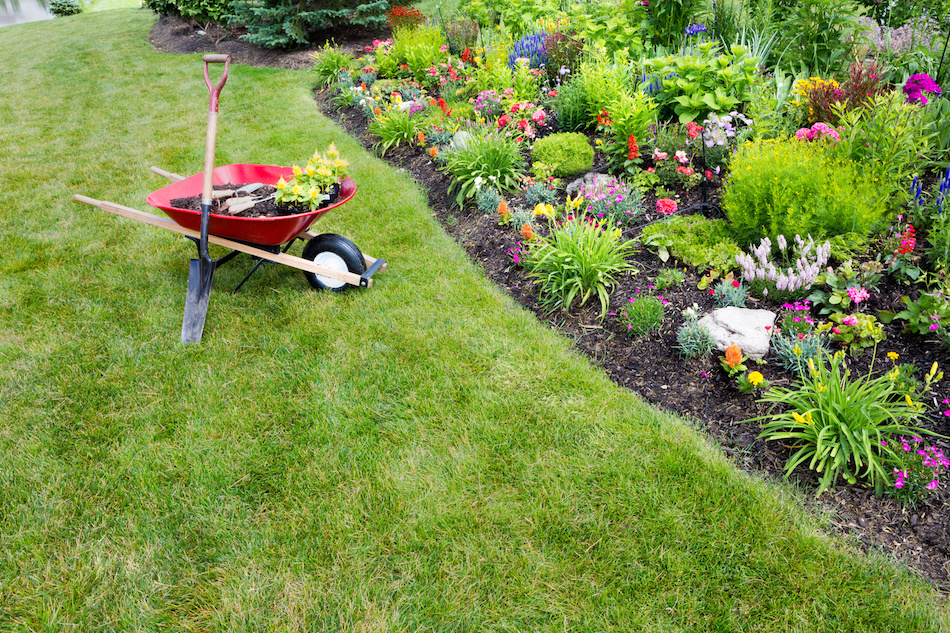 Savvy homeowners oftentimes look for ways of increasing a home's value, earning them a greater return upon sale. Improving a home's landscaping is one way to increase its value by helping to boost overall curb appeal, as well as improve homeowner enjoyment of the property. The trick is to create a practical balance that works for the people who live in the home. These ideas help homeowners maximize the space and use of their yards.
Contrasting Landscaping and Hardscaping
Although green space is a major aspect of home landscaping, creative placement of exterior hardscaping is an excellent opportunity to provide better access to the yard. People can invest in a detailed design that offers wending walkways, delightful spaces for patio seating, or a useful transition between the living landscape and water features. These days, many homeowners try to avoid the stark approach that sets concrete as a separate world, at odds with trees and other plants. Incorporating both throughout the yard helps to make a more cohesive layout that feels natural but functional.
Adding Water Features
Like hardscaping, putting water into a landscaping design does not have to feel like an artificial device meant to distract. Instead, water features such as ponds, waterfalls, even swimming pools, and hot tubs, can appear as if they are perfectly matched with their environment. Plants that thrive on or near water can provide the perfect threshold between surf and turf.
Bubbling waterfalls that run down the natural stone into a pond or hot tub may offer an ideal respite from the daily world. Homeowners can choose just how they want it to look. They may prefer the clean lines of concrete and tile, or the more unrefined shapes that come straight from nature.
Increasing Living Space
Part of improving a home's landscape design involves increasing the amount of property that is easily used by the homeowner. Extending the living space into the yard, particularly during the warmer months, may be an effective way to manage the daily needs of the family. People have a lot of options in this area, depending on the size of their properties and their budget. A certain space in the yard can be devoted to seating, ranging from a simple bench or set of chairs to a large seating or standing area that is splendid for entertaining. The traditional outdoor grill may be transformed into a full outdoor kitchen, complete with a sink, countertops for preparation, and plenty of room for a wood-fired oven.
An outdoor entertainment area will improve the landscape and provide additional space to enjoy while outside. For those that love fresh air and are looking for ways to have more living space, an outdoor entertainment area is a good option. The area should provide areas for conversation that include comfortable seating. A fire pit can make a great addition to an outdoor entertainment area, and provide warmth on a cool evening. Outdoor entertainment areas add value to the property and help give the entire yard a more finished appearance.
Every bit of property deserves careful planning, and the landscape design is no exception. When Round Rock homeowners balance the hardscaping, water features, and living space in their yards, they will gain greater use and long-term satisfaction.