Cost of Living in Lubbock Texas: 12 Essentials to Include in Your Budget
Posted by Danny Evatt on Friday, October 15, 2021 at 11:50 AM
By Danny Evatt / October 15, 2021
Comment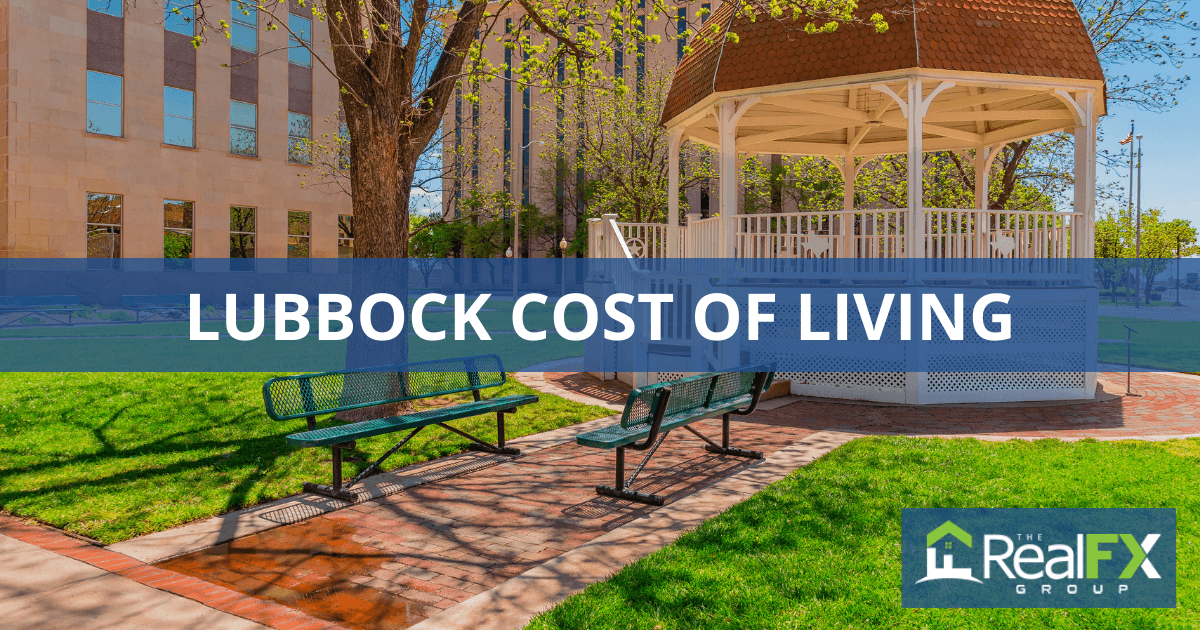 How Much Does it Cost to Live in Lubbock?
Lubbock, Texas, is a big town with a small-town feel and a population of approximately 253,000. Located in the northwestern part of the Lone Star State, it is about equal distances from Amarillo, Abilene, and Midland. With multiple Texas Tech University games, there's plenty of football to witness here, but this Southern gem offers more for its residents than just sports fandom. Anyone considering moving to Lubbock will find a variety of cultural, musical, and gastronomical delights. Attractions range from ranching architecture to the Buddy Holly Center to restaurants that serve everything from vegan cuisine to award-winning Texas barbeque. With ample amenities, Texas Tech University, and a thriving economy, Lubbock is an attractive place to move.
What does it cost to live in Lubbock, though? Compared to other Texas towns, its relative cost of living can appeal to future residents, with a cost of living index of only 91.5 when compared to an average of 100. Read on to find out more about what goes into calculating the cost of living in Lubbock, Texas.
Table of Contents
Housing in Lubbock
Potential residents wondering about housing costs in Lubbock can look forward to an 18% lower cost for housing compared to the national average.
Housing offers the most significant savings compared to other, more expensive cities in the U.S. Compared to places like San Fransisco, California, housing in Lubbock is a whopping 75% more affordable. Homebuyers don't have to look that far afield to see the price difference, either—housing prices in Lubbock are much lower than many other Texas cities, too.
Median Home Price
The median home price is just over $145K. The median home price in nearby Texas cities is much higher than in Lubbock, even in Waco. Some example median home prices:
Austin: about $317K
Fort Worth: about $261K
Dallas: about $244K
Houston: about $214K
San Antonio: about $186K
Waco: about $178.5K
Home listings in Lubbock are also offered within a large range. A new-build, 4-bedroom, 3-bath home may be listed at $415K, but residents can also get a similar home, also 4-bedroom, 3-bath with similar square footage and amenities for around $370K or $238K depending on the neighborhood where the home is built.
Learn more about the Best Places to Live in Lubbock.
Median Rent
The median rent paid by residents in Lubbock, Texas, is around $894 a month. A one-bedroom apartment in Lubbock costs approximately $675, a 4% increase from 2020's rental prices. A two-bedroom apartment rents for around $850. Rents can range from $500 a month to upwards of $1,500. There's a roughly 50-50 split between owner-occupied homes and renter-occupied homes in Lubbock.
Rental prices vary just like homes do—by neighborhood. The most expensive rents are found in Northridge, and the most affordable rents are found in areas like Slaton-Bean and the heart of Lubbock. Tech Terrace and Bowie offer a middle-range price for rent.
Utilities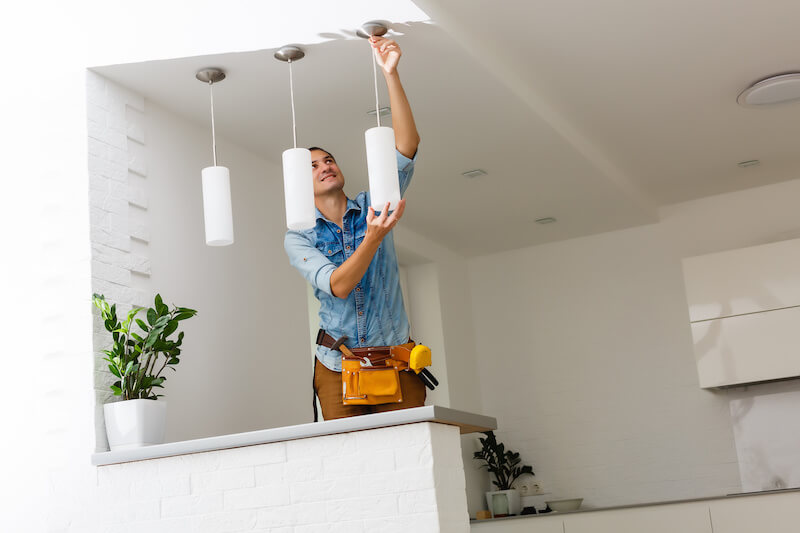 Residents of Lubbock, Texas, enjoy 3.5% lower utility bills than average. Average savings on energy bills, in particular, are notable, as the kilowatt rate is about 25% less than average. Electricity bills for Lubbock residents may be about $187 per month, about $0.082 per kilowatt. Here are some other average bills for residents to make a mindful comparison to living expenses in other cities:
Internet/Cable: $75 per month
Water bill: $30 per month
Phone bill: $179 per month
Food in Lubbock
When considering how much house one can afford, it's a good idea to consider costs that could free up more money for a mortgage payment. Since Lubbock already offers a lower median home price compared to nearby Texas cities, it's also great that potential residents can throw a few more dollars toward a rental or mortgage payment due to lower food costs, on average. Grocery bills tend to be about 10% less expensive than the national average, and restaurant trips won't break the bank either, though food costs vary depending on where residents dine and shop.
Groceries
Like any Texas resident, Lubbock residents look for great deals to lower their monthly grocery bills, so those considering a move here will be happy to know there are discount retailers like Costco. People also shop at Natural Grocers, Sprouts, Market Street, and United Super Markets. Each store offers deals on items like milk, eggs, bread, and other staples. Utilizing memberships, rewards, and paying attention to daily sales can help lower food costs when living in Lubbock, but they're already more affordable than large cities throughout the U.S.
Restaurants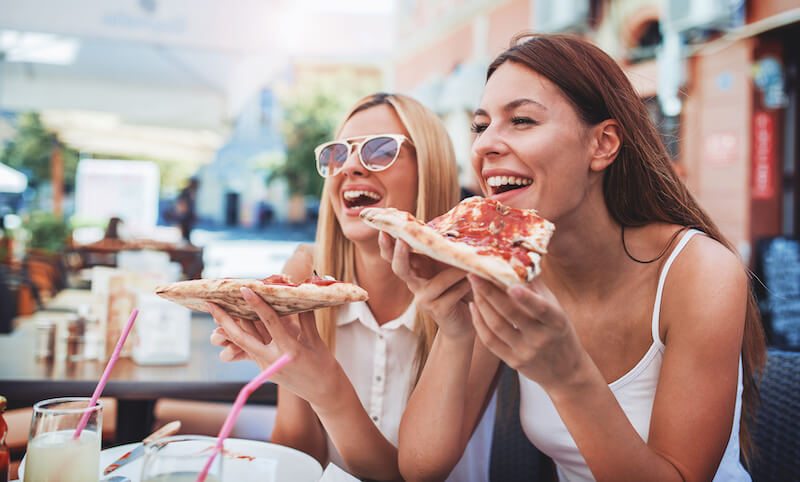 There's an option for every budget for potential residents of Lubbock who want to enjoy an afternoon lunch or dinner out. For casual dining, expect to pay about $8 to $12 for an entree, either for breakfast, lunch, or dinner. For more refined dining at a local winery called the Funky Door Bistro, residents can order the "millionaire ribeye" steak with vegetables and potatoes for $47, still an affordable night out compared to fine dining establishments. For context, a steak dinner at Austin's famous Bob's Steak and Chop House costs $69. No matter what dining type residents choose, there are affordable options and more indulgent ones, depending on their budget.
Lubbock Transportation
General transportation costs, including public transportation, are more affordable in Lubbock than in surrounding cities. Whether residents want to travel within Lubbock or to nearby cities like Amarillo, Texas, about 2 hours away by car, or Albuquerque or Dallas, which are just 5 hours by car, there are affordable travel options.
Citibus is the local bus transport service, and children five and younger ride free. Fare options include:
$0.50 Special Efforts Card (Seniors [65+], Medicare, & Disabled)
$1.00 Per Person One-Way, Children 5 & under ride free
$2.00 Day Pass
$14.50 Weekly Pass
$50.00 Monthly Pass
Yellow Cab Taxi service fees include:
Initial Meter Fee $3.00
$0.20 per 1/10th mile
$35 per hour for waiting time
$1.00 per extra passenger
Ridesharing provided by Uber and Lyft is available. The minimum trip fare by Uber is $6.20 with a $5.00 cancellation fee. The minimum trip fare by Lyft is similar.
Limo service starts at $50 an hour and can be scheduled with a preference for Lincoln town car, limo, SUV, and luxury car.
For those with their own cars, car insurance costs approximately $1,096 per year for auto insurance. That is less than both the state and national average annual premiums, and 16.7% cheaper than the Texas average.
Health Care in Lubbock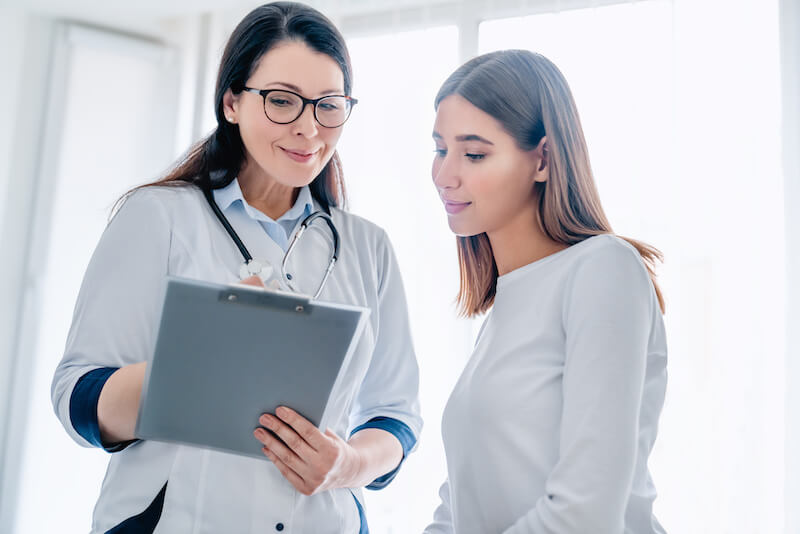 Depending on a resident's health care needs, Lubbock can be slightly lower than the national average for typical health care costs. For instance, the national average for a year-long stay in a home health care facility is around $45,200, whereas in Lubbock, it's closer to $41,200.
Health insurance premiums are on the rise nationally, but the average in Lubbock is about equivalent to the rest of Texas. A 40-year-old that needs coverage might pay about $509 per month. Many Lubbock residents can receive health care through their employers or get a discounted premium in this way. Older adults are eligible for health insurance through Medicare, and some households can get health insurance covered through Medicaid. Health insurance costs can vary widely depending on the type: HMO, PPO, POS, HSA, HRA, or MSA.
There are also out-of-pocket health care costs, which are lower than the national average due to the lowered costs of pharmaceutical items at places like Walgreens, Walmart, and United Coalition Pharmacy.
Lubbock residents might pay these average health fees:
$109 for a doctor's visit
$94.16 for a trip to the dentist
$102 for a trip to the optometrist
$436.59 for non-insured pharma drugs
$48 for a vet visit
Child Care in Lubbock
Working residents in Lubbock need to compare child care costs to their overall income and housing costs. Child care is one thing in Lubbock that is slightly more expensive than in other cities. It's about 10% more expensive here than in other states. However, there are different types of child care available for parents and guardians to consider, ranging from religious-centered care to academically focused care to drop-in care that offers virtual remote viewing for parents who desire to keep a watchful eye on their kids.
There are also child care options for older children which provide help with homework and enrichment activities, and even child care that teaches children how to cook, play a sport, or learn how to code on a computer.
Typical child care costs will depend on if a resident chooses private, in-home care, preschool-care, the age of the children needing care, and the skill level of the care provider—such as if the provider has special teaching certificates, for example.
| | |
| --- | --- |
| Child Care Type: | Average Cost per Month: |
| Infant in Child Care Center | $11,830 |
| Infant with Home Sitter | $8,920 |
| Toddler in Child Care Center | $8,960 |
| Toddler with Home Sitter | $7,030 |
| After-school Care for Older Children | $55–$500 |
Information from UpgradedHome.com
Entertainment in Lubbock
Lubbock offers plenty of entertainment for its residents, including concerts, festivals, great food, nightlife, sporting events, and even go-karting and mini-golf. If residents prefer to spend time having fun in the sun, outdoors, there are plenty of offerings by Mother Nature as well. Try these common forms of entertainment in Lubbock:
Watch local artists work at The Louise Hopkins Underwood Center for the Arts (LHUCA) every first Friday of the month for free.
Check out a movie at the Stars and Stripes drive-in theater for only $8 for adults and $5 for kids.
Visit the Buddy Holly Rock N Roll Historical Museum for $10 for adults and $5 for children under 12.
Check out the Range with your dog in tow, and practice your long golf shot for just $8 (Food not included, but available).
Visit Dunbar Historical Lake for 250 acres of free outdoor space to run, play, and picnic.
Learn about ranching history at the National Ranching Heritage Center.
Climb a John Deere tractor and learn about Lubbock's agricultural roots at the FiberMax Center for Discovery. Free. Donations Accepted.
Visit bars, restaurants, and wineries scattered throughout the city like McPherson's Winery and Cellar or Burklee Hill Vineyards.
Lubbock Salaries
The average household income in Lubbock, Texas, ranges from around $47,300 to $52,250. While this is slightly lower than the national average of around $57,650, the lower cost of living allows for a comfortable lifestyle with this income. These averages also represent an approximate 8% growth from last year, so wages are going up in this area of Texas, with new jobs forming fastest in the industries of education, management, and data and technology sectors. The highest-earning individuals have many job sectors to choose from and a growing labor need.
The minimum wage for jobs in Lubbock is approximately $7.25. The living wage in this area for a 2-adult and 2-child household is $29.35 an hour. This takes into account expenses such as housing, child care, medical expenses, transportation, food, and utilities. The unemployment rate is roughly consistent with the national average of 6%.
The future job growth rate is around 39%, so potential residents can look forward to job stability. Like other parts of the U.S., the highest paying jobs are in the health care, engineering, and financial industries, with average salaries ranging from $41,000 to $56,900.
Come Home to Lubbock
For those considering a move to Lubbock, Texas, it is also wise to consider the upward trend of the housing market. Buying a home in Lubbock could turn into an excellent investment somewhere down the road. Overall, Lubbock, Texas, is a very affordable place to live compared to other Texas cities with many of the same amenities.