Where Are the Best March Events in Austin, TX?
Posted by Danny Evatt on Thursday, January 30, 2020 at 6:59 AM
By Danny Evatt / January 30, 2020
Comment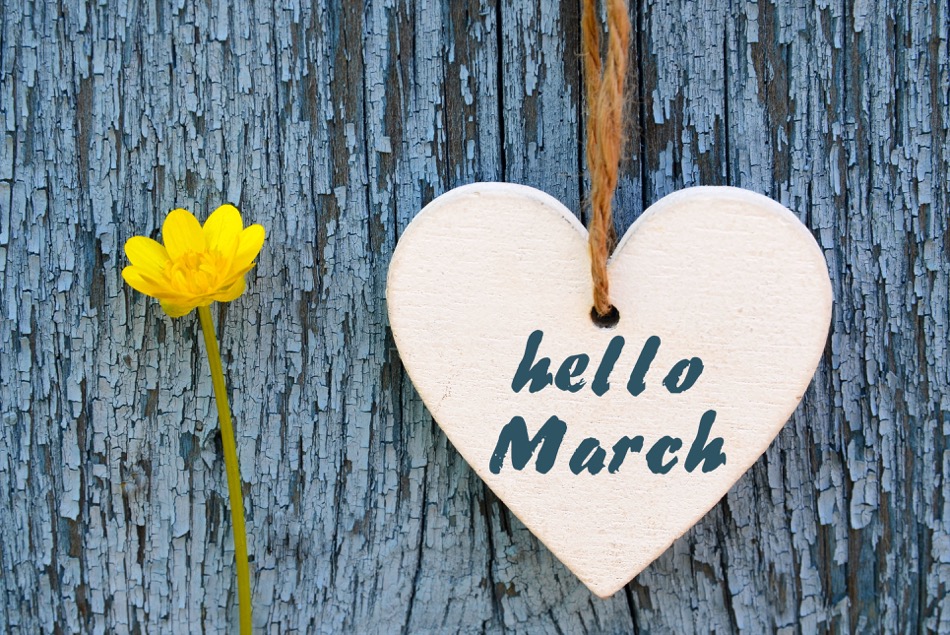 No matter what month of the year it is, there's always something going on in Austin, Texas. However, March is particularly exciting for the city. Some of the biggest festivals of the year are held during March, as well as major award shows and community events. Those who live in the city and those who are just stopping by will want to make sure they put these Austin events on their calendar:
Austin Water Lantern Festival
Address: Mueller Lake Park, 4550 Mueller Blvd, Austin, TX 78723
Date: March 7, 2020 from 4 p.m. to 10 p.m.
The Austin Water Lantern Festival is a family-friendly event that is designed to bring the community together to celebrate peace, hope and happiness. Tickets must be purchased in advance for the festival, and the ticket price includes entry to the event, a floating lantern kit, an LED candle, a commemorative bag, marker, and lantern retrieval as well as water cleanup services. Event planners predict that the event will sell out, so it's important that interested participants purchase their tickets in advance.
GT World Challenge America
Address: Circuit of the Americas, 9201 Circuit of the Americas Blvd, Austin, TX 78617
Dates: March 6-8, 2020; Gates open at 7:30 a.m. each day, specific race schedules are available online
The roar of engines will be heard throughout Austin during the GT World Challenge America. This event is the opening race for the 2020 season, and it features a 90-minute SprintX style format, which some fans and attendees may find completely unique from anything else they have ever seen at the race track. It is a family-friendly event, and children under the age of 12 are able to attend for free with a ticketed adult.
Banff Centre Mountain Film Festival World Tour
Address: Paramount Theatre, 713 Congress Ave, Austin, TX 78701
Dates: March 8-9, 2020
It's not every day that a touring film festival comes to town, but this March, both Austin residents and visitors will be able to experience an action-packed festival that is unlike any other. The Banff Centre Mountain Film Festival World Tour is making a stop at the historic Paramount Theatre in Austin, and the film festival is promoting a good cause. Proceeds from the event will benefit the Texas State Parks. Doors open at 4:30 p.m. on March 8 and shows begin at 6 p.m. Doors open at 5:30 p.m. on March 9 and shows begin at 7 p.m.
Austin Music Awards
Address: ACL Live at the Moody Theatre, 310 W Willie Nelson Blvd, Austin, TX 78701
Date: March 11, 2020
The 38th Annual Austin Music Awards will once again take place in the city, recognizing the talent of Austin musicians who continue to make an impact on the national and international music scene. This event will be hosted by the Society for the Preservation of Texas Music as well as the Austin Chronicle. This year's award show will be hosted by Chris Cuban and Jackie Venson. Cuban is a local comedian, and Venson is the 2019 Best Guitarist winner. Advanced tickets are available for purchase. Doors open at 6 p.m. and the show starts at 7:25 p.m.
SXSW Music, Film and Interactive Concert and Festival
Address: More than 50 venues throughout the city
Dates: March 13-22, 2020
The SXSW Music, Film and Interactive Concert and Festival is perhaps the most famous of all the festivals that take place in the city throughout the year, and this year's event is sure to be just as memorable as all the past experiences. This festival brings together more than 50 venues in the city so that multimedia artists, musicians and filmmakers can highlight their latest masterpieces. This event has attracted international recognition, and is a favorite among locals and tourists alike.
Rodeo Austin
Address: Travis County Expo Center, 7311 Decker Ln, Austin, TX 78724
Dates: March 14-28, 2020
The cowboy culture in Austin comes alive during Rodeo Austin, which has become one of the premier events of its kind in the entire state of Texas. Attendees will discover this event is more than just a series of rodeo shows. Rather, it's a festival that includes a fair, a stock show, live music and a rodeo. This event attracts people of all ages and stages, as the excitement of the rodeo appeals to nearly everyone.
St. Patrick's Day Festival
Address: Pioneer Farms, 10621 Pioneer Farms Dr, Austin, TX 78754
Date: March 15, 2020
Austin may be thousands of miles away from the lush, green hills of Ireland, but the St. Patrick's Day Festival brings the luck of the Irish to the heart of Texas. This family-friendly event is perfect for those who are proud of their Irish heritage as well as those who want to enjoy being Irish for the day. The festival includes a variety of activities and events, including Irish dancing competitions, live Celtic music, a petting farm, a bumper soccer arena and exhibition games from the Youth Gaelic Football Association.
Urban Music Fest
Address: Auditorium Shores, 900 W Riverside Dr, Austin, TX 78704
Dates: March 27-28, 2020
The Austin Urban Music Fest sets itself apart from other local music festivals by being the only event to focus solely on hip hop, gospel R&B and soul music. This festival was founded 15 years ago, and it has become a major tourist attraction for people around the country who are passionate about these music genres. About 9,000 people attend the festival every year, and it is expected that tickets will sell out quickly. Those who are interested should consider purchasing their tickets in advance.
ABC Kite Fest
Address: Zilker Park, 2100 Barton Springs Rd, Austin, TX 78704
Date: March 29, 2020
The ABC Kite Fest is one of the longest-running traditions in Austin. What began as a kite-flying competition in 1929 has transformed into an annual day-long festival that allows families to enjoy the beauty of springtime in Austin. This family-friendly festival has activities for people of all ages, including a fun run, a traditional kite flying contest and a children's concert. Even those who just want to watch the kites fly in the sky are invited to attend.
During these exciting events and festivals, the welcoming and diverse culture in Austin is on full display. Anyone who is planning a trip to Austin during the month of March will be able to feel the buzz of the city and will immediately be captivated by its energy.