Midland Economy: Top Industries, Biggest Employers, & Business Opportunities
Posted by Danny Evatt on Wednesday, January 4, 2023 at 9:12 AM
By Danny Evatt / January 4, 2023
Comment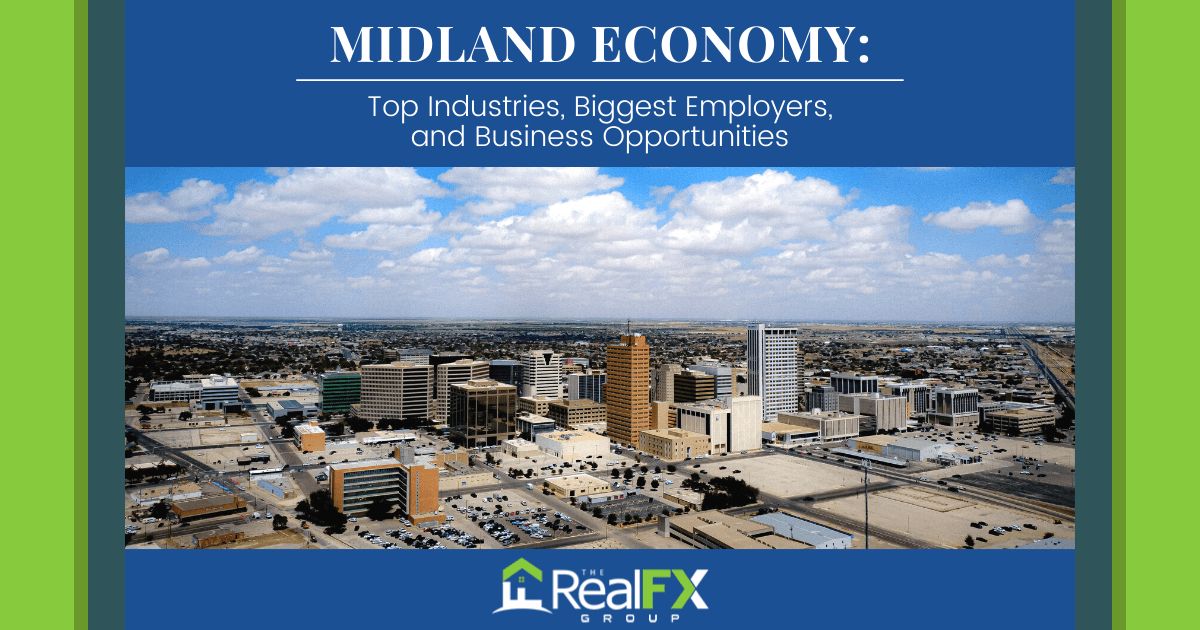 Before moving to a new city, it's good to research the economy. Knowing what to expect from the local economy can help smooth the transition for people moving to Midland. Prospective residents searching homes for sale in Midland will be pleased to know that the city features a healthy economy with a low cost of living and many employment opportunities. Continue reading to become an expert on the economy in Midland.
Midland's Primary Industries
Midland's economy supports several thriving industries. From oil and gas to education, the top industries in Midland are rapidly expanding, which creates plenty of new jobs and economic growth within the city. A few of the top industries in Midland are listed below.
Oil and gas production. Midland is settled on top of the Permian Basin, which produces more than 15% of oil in the U.S. Due to this, oil and natural gas production is consistently the largest industry in the area. Many smaller categories contribute to oil and gas production, such as extraction, purification, drilling, and support industries. This means that the oil and gas industry is consistently one of the largest in the Midland community, employing more people than any other sector by a large margin. This sector also has a wide range of different types of employment opportunities.
Retail. Like most other cities, retail plays a big part in Midland's economy. With a robust retail sector comes plenty of places to choose when shopping, whether looking for essentials or something new and different. It's also a local hotspot for antiquing, so all shoppers are sure to find something unique.
Health care. In Midland, about 10% of jobs are in the health care industry. With multiple hospitals in the area, there is plenty of choice for those working in the industry. Although most people think of health care jobs as doctors and nurses, each hospital provides various faculty positions that contribute thousands of jobs to the people of Midland.
Education. Midland has an education system with plenty of options for students of all ages between Midland Independent School District, the several private schools in the area, and two- and four-year colleges. This amount of choice means that there is also the need for school support staff, not just for teachers but also for school support staff.
Construction. Construction and manufacturing play a big part in Midland, especially in support of its large oil and gas industry. But it also has the nickname "The Tall City" because of the impressive buildings in the Downtown Midland area. A healthy construction industry will always be vital in Midland to maintain its downtown area and provide necessary public services.
Top Industries in Midland
Mining, Quarrying, Oil & Gas
Retail Trade
Health Care & Social Assistance
Educational Services
Accommodation & Food Services
Construction
Other Services, Except Public Administration
Top Employers in Midland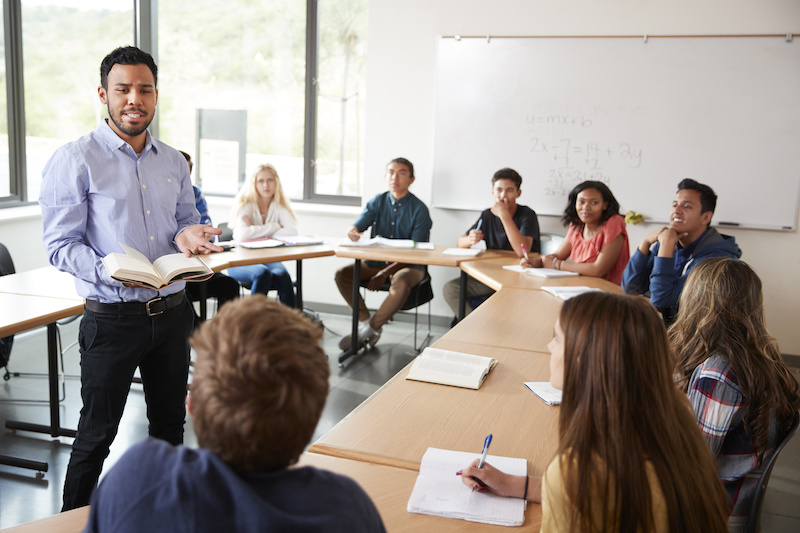 Every year, people relocate to Midland from across the country for work. The city's top industries create a prime environment for support companies and jobs to proliferate. The most prevalent employers in Midland are:
Midland Independent School District. One of the largest employers in the city is the Midland Independent School District. Midland offers its students multiple choices in education, with several STEM, college prep, and international academies serving students from pre-K to 12th grade. More campuses mean more employment opportunities in the district. Each school requires not just teachers but also office staff, security, and maintenance. Midland ISD also requires administrative positions outside the school level to support the school staff and build relationships within the community.
Warren Equipment Companies. Employing over a thousand people, Warren Equipment Companies specializes in the machinery and equipment that other companies in a wide variety of industries need to complete their work. In addition to the administrative support roles you might expect from such a company, they also hire a wide range of hands-on jobs, including welders, painters, and various technician specialties. With four subsidiary companies, there is a wide range of jobs to be had in the company.
Midland Memorial Hospital & Medical Center. Midland Memorial Hospital has been an anchor of the community for more than 60 years and continues to further its core value of having a "pioneer spirit" by working with other local healthcare facilities to come together as Midland Health. As in a lot of places around the country, healthcare professionals are in high demand. But like in the school system, there are many support jobs available, not just for doctors and nurses.
Dawson Geophysical. One of the largest companies in the Midland oil production industry, Dawson Geophysical, has been operating for nearly 70 years. Working mainly in onshore drilling, Dawson has crews that travel throughout the country. They provide comprehensive services, from surveying and permitting to legal and regulatory, so there are plenty of job options in the company.
Additional Large Companies in Midland
Hilliard Companies
The Kent Companies
Tucker Midstream
Diamondback Energy
City of Midland
Information via MidlandTXEDC.com
Facts and Figures of the Economy in Midland
Still have questions about the economy in Midland? These facts and figures can help create a fuller image of what the economy is like in Midland.
Economic growth. Midland is a small city that is experiencing growth and expansion. It's consistently listed towards the top of national listings of cities with booming job markets and the fastest growth. Future job growth is expected to be well above the national average, and the population is expected to expand.
Cost of living. Midland's cost of living is, in most cases, just a little below the national average. Groceries and utilities will cost a little less than the average, and transportation costs are well below average. Healthcare costs barely edge above the national average.
Housing. Renting in Midland will cost a little more than the national average, while the cost of buying a home in Midland is below the national average. The cost of a single-family home in Midland can range from $80,000 to more than $3 million. There are plenty of different types of housing available, as well. Condos and townhomes in Midland are found especially towards the city center and cost around or below the median home price. The population increase in Midland means several builders are developing new construction homes throughout the city. There are also plenty of options for Midland luxury homes in a variety of styles.
The Midland Economy Promises Room to Grow
Midland is a small city that is experiencing growth in terms of both population and job sectors. This growth provides for an increase in job opportunities in many areas. So, though oil and gas production is the biggest industry in the area, several other important industries are in the area. This diversification provides benefits for job seekers and new relocators alike. The strong economy in Midland, paired with an array of excellent amenities, is like to drive growth in the city for years to come.