Midland vs Lubbock: 9 Things to Know BEFORE Moving
Posted by Danny Evatt on Tuesday, November 16, 2021 at 12:09 PM
By Danny Evatt / November 16, 2021
Comment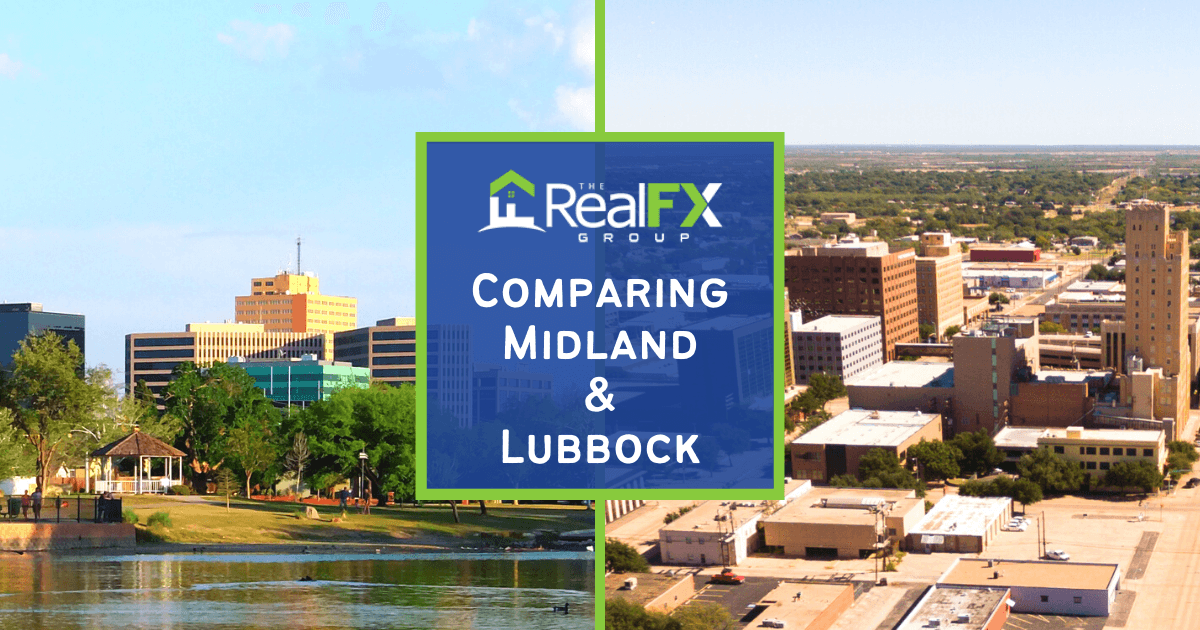 Lubbock is a strong community with a colorful history and heritage. Equidistant to both coasts, it is a natural "hub" for distribution and manufacturing. In comparison, Midland is a vibrant city with roots in energy production and, more recently, industries such as aerospace and healthcare supplementing its oil and gas heritage. The west Texas panhandle holds both cities near the New Mexico border. Lubbock sits 118 miles north of Midland along a direct route up U.S. Highways 349 and 87.
Considering moving to Texas and wanting to know Which city is a better place for you? The answer depends on the individual. Keep reading to learn what you should know before deciding to move to Midland or Lubbock, Texas.
Midland Economy vs. Lubbock Economy
In comparison, it is less expensive to live in Lubbock than in Midland, Texas. Costs of housing, essential utilities, and food are all less expensive. The one exception is healthcare, where primary care prices have risen. However, both cities have reliable economies.
Cost of Living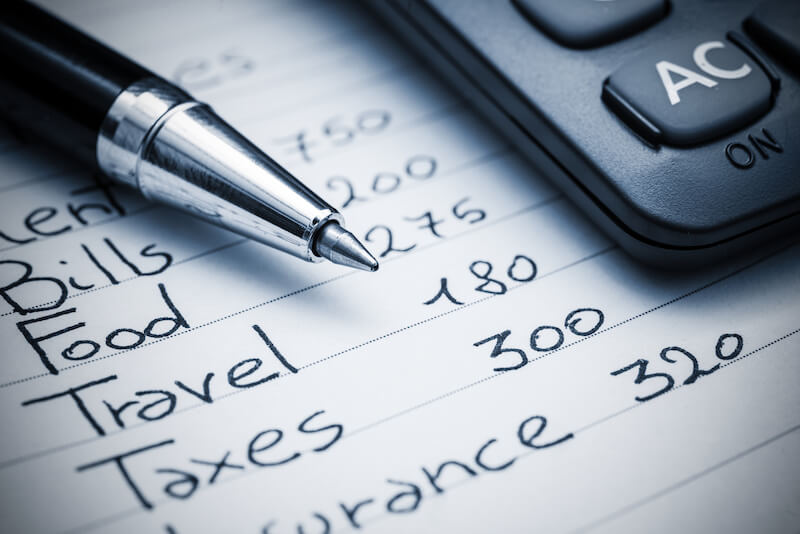 On average, Lubbock's cost of living is 19% less expensive than Midland's cost of living. The contributing factor to the difference in cost of living between Midland and Lubbock is the city's housing costs—over 49% less expensive. The median house price in Lubbock is approximately $100,000 less than its Midland counterpart, where economic growth has supported new community development north of the city.
The two economies also differ in general grocery costs. A typical cart of groceries is 5% more expensive in Midland than in Lubbock. Eating out is comparable, and dinner for two will cost about the same in both cities. But, not surprisingly, both cities remain lower than the national average. Essential utilities, such as gas, water, and electricity, are generally about 6% more expensive in Midland than in Lubbock.
Of interesting note, seeing a family physician is almost 4% more expensive in Lubbock than in Midland. It is unclear whether or not Lubbock's large student population and expanding healthcare system add to or detract from overall health costs.
Job Market
Lubbock's economy is growing. Its unemployment rate remains slightly lower than Midland's, and its economy is expanding at a current rate of 7% annually, which is faster than in Midland. Thanks to Texas Tech University Health Science Center, medical and nursing schools, healthcare contributes significantly to the workforce in Hub City. And over the past couple of years, Lubbock fared better than Midland, losing less of its workforce to outside forces.
Currently, comparing both Lubbock and Midland, the number of individuals employed seems steady. Slight monthly increases occur in most sectors, with the most significant changes in both cities in hospitality and manufacturing. The job sectors with the least change in Midland are information and government services, while Lubbock saw little change in government services and manufacturing. Midland edges out Lubbock in future job forecasts, predicting 9% more growth.
Top Industries & Biggest Corporations
Lubbock is home to several key industries. Lubbock has purposefully diversified its traditional agricultural-industrial economy to include healthcare, education, and telecommunications. Thus, the two main sectors driving Lubbock's economy are education and healthcare. The city's largest private employers are United Supermarkets and AT&T Communications. Texas Tech University is Lubbock's largest public employer with employees in education and healthcare.
Midland's economy is grounded in energy production, including oil, natural gas, and newly developing wind energy. Major corporations include Baker Hughes Companies, Chevron, and Halliburton Energy Services. Agribusiness is also a significant component of Midland's economy.
Both Midland and Lubbock sit within the Texas geological crown jewel known as the Permian Basin, a region rich in fossils and fossil fuels.
Midland Commutes vs. Lubbock Commutes
Most Texans have cars. But why waste time in traffic when there are so many exciting things to do and see? The commute times from both Lubbock and Midland would make most rush-hour travelers envious. Both cities benefit from short, easy, and direct travel times-inbound and outbound.
Traffic Patterns and What to Expect During Rush Hour
Lubbock is Texas' 11th most populous city, but you can't tell by the rush hour. Most Lubbock commutes are short, about 10–20 minutes, and daily traffic is manageable, with the worst stop-and-go traffic around 8 a.m. However, the daily commute for Lubbockites is 2.4 minutes shorter than for Midlanders.
The Midland commute adds 15 to 20 minutes to the drive, with the most congested traffic from 6 to 8 a.m. with an average of 22,000 commuters on the road, a significant portion of the population of Texas' 24th most populous city.
Public Transportation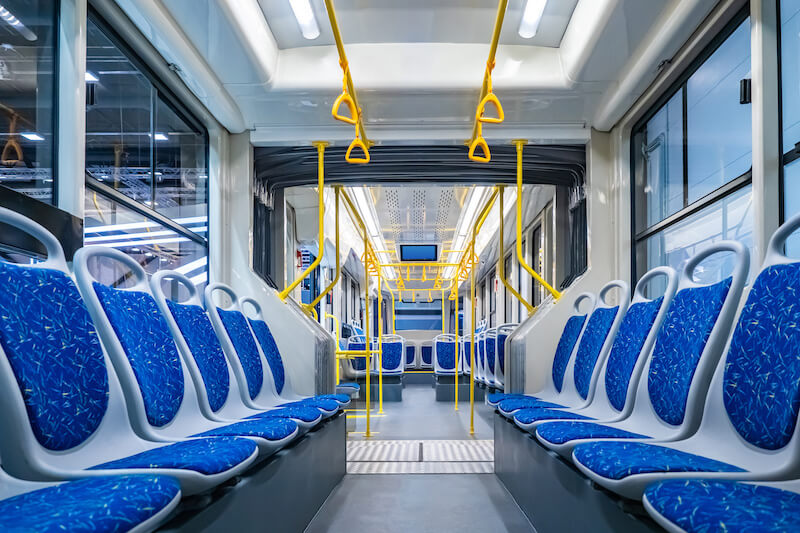 Lubbock residents have easy access to the city. Citibus, Lubbock's comprehensive public transit system, maintains dozens of fixed routes that service most locations inside E Loop 289 and specialty routes for Texas Tech University and Red Raider Alley.
Midland also has a solid public transportation system. The Midland Odessa Urban Transit District or EZ-Rider maintains half a dozen routes that criss-cross the metroplex with coverage to colleges, malls, parks, downtown townhomes, and apartments. Additional routes connect Midland with its nearest neighbor, Odessa.
Best Suburbs in Each City for Short Downtown Commutes
Over 80% of Lubbock residents drive cars. In comparison, 12% prefer to carpool from tree-lined suburbs to major employers. However, for those who like trendy, metro-based housing, walkable neighborhoods around Texas Tech University, Melonie Park, or Fountain Hills offer the peace of suburban-style living with the convenience of city living.
Midland and the Midland-Odessa complex lean more to a driving city, where 85% of residents own cars and only 10% carpool. Inside Loop 250, several trendy neighborhoods have been developed, both established and with new construction homes, in the fashionable Museum District and highly walkable Central City.
Whether by car, downtown e-bike, or public transportation, there are living choices for all tastes and circumstances, making life convenient in both of these northwest Texas cities.
What to Do in Midland vs. What to Do in Lubbock
Both Midland and Lubbock share the big sky and wide-open spaces that make Texas special. Whether the fun is outdoors, hiking and biking, or dressed to the nines, downtown for locally sourced wine and jazz, both cities check the big boxes for entertainment.
Top Attractions
Midland is an outdoor playland. Midlanders can choose from over 15 city-based parks and nearby outdoor preserves—the largest Comanche Trail Park is 400 acres of fun in the sun. The Museum of the Southwest has four separate facilities displaying permanent art collections. Performances at the Wagner Noël Performing Arts Center include ballet, opera, and symphony, and the Yucca Theatre's Summer Mummers is the oldest continuous summer performance in the USA.
Lubbock's nearby Ransom Canyon provides plenty of opportunities for fun in the sun and snow. The Hub City is vibrant with trendy restaurants, an intimate arts community, and numerous museums, including the Natural History Museum at Texas Tech University.
Sports
Texas sports culture is pervasive, and these two cities are no different. In addition to countless high school and university teams, both cities are home to semi-professional and professional sports.
Midland is home to three professional sports teams. The Midland RockHounds are an "A.A." affiliate of the Oakland Athletics baseball team, the West Texas United Sockers, an American soccer team, and the West Texas Drillers, a Texas United Football League (TUFL) team.
Lubbock is known as "Red Raider country," and residents strongly support Texas Tech University sports. The city is also host to the Lubbock Cotton Kings from the West Professional Hockey League and the West Texas Roller Derby.
Nightlife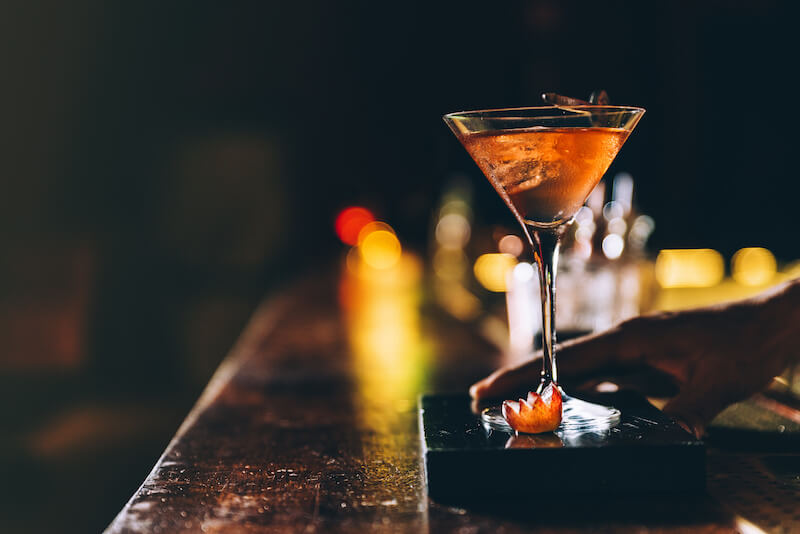 At night, Lubbock sings. Rock and roll legend Buddy Holly's birthplace, Lubbock, is an excellent place to find the perfect intimate music hub. Downtown's Two Docs Brewery or the trendy Bar PM are great places to grab a drink with friends or listen to local musicians. Eat at one of 300 restaurants in the area or catch a concert at downtown's Buddy Holly Hall of Performing Arts.
Out and about in Midland, you will find over 200 restaurants, brewpubs, and trendy hideaways. Also, Midland claims one of the last drive-in theaters, Big Sky Drive-In Theater, which has two screens showing first-run films and Hollywood classics.
Midland and Lubbock offer a never-ending list of fun activities when it comes to things to do and see, from formal concerts to movies under the stars to sunny outdoor adventures.
Which City Is Best For You?
Choosing between Midland and Lubbock is hard. Lubbock seems to have a slight edge as life costs a little less, and the commute is a few minutes shorter. However, Midland's nightlife and substantial arts community will keep the city in the running. Whatever the choice, as long as you are in Texas, it is a good one.