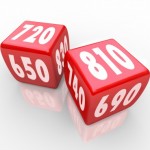 Wanting to buy a home or condo in Bellevue, or anywhere on Seattle's Eastside as a first time home buyer? Take notice...
It can happen when you least expect it: an opportunity unexpectedly opens up - and you suddenly realize that the time to become a homeowner is here! It may happen when the landlord of the Bellevue home you've been renting suddenly decides it's time to sell. Or, during a search for a rental, you happen upon a new local listing that's such a bargain you'd be crazy not to snap it up!
Or more likely in the hot Bellevue housing market these days, you've finally found that "perfect" home that came on the market today after looking for month. Problem is 22 other home-buyers ALSO want that same home or condo, resulting in a bidding...