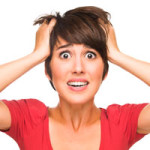 Happy New Year! What is on your list of resolutions this year? Lose weight? Get in shape? Go back to school? Take up ice fishing?
If you've been thinking about a real estate purchase, consider these New Year's resolutions for home buyers, which could potentially save you a lot of time, frustration and heartache.
Avoid making these common mistakes, and be fully prepared before going on the house hunt.
#1 Decide What You Want in a Home Before Seriously Looking
Browsing, while often enjoyable, is never the most efficient way to shop. While you may not consider it time wasted to browse a shoe store or your favorite Seattle boutique, looking at homes without having a firm grasp on what you actually want in a home...