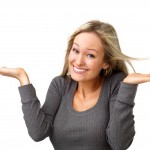 Drive around most towns on weekends, and you'll often seen open house signs.
Most real estate agents and industry experts say that the percentage of homes sold as a direct result of Cedar Park open houses is exceptionally small. However, other agents speak highly of open houses, and depending on the type of home and the price range, we agree that open houses can be a very useful strategy in selling a home.
Accessibility to the Home is Key
No matter the market conditions, getting as many potential buyers into the home can be an important factor in selling it quickly, and at the highest price. Many home buyers...