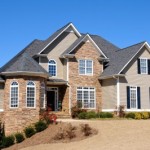 At some point, most renters ponder the wisdom of buying that first home. So when is it time to buy vs. rent?
Buying Is Usually Cheaper Than Renting
Trulia recently examined housing prices, foreclosure activity and job opportunities across the nation. Given the Hutto housing market, it's not too surprising that they found that in 74 percent of the largest metropolitan areas, it's actually cheaper to buy than to rent. Considering today's low interest rates and affordable home prices, first time homebuyers with reasonable credit scores may qualify for 30-year fixed rate mortgages with monthly payments less than what they would pay to rent comparable property. Tax deductions for homeowners make buying even more affordable.
...