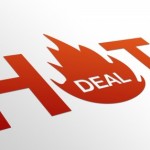 New Home Construction at Issaquah Highlands Takes Off!
For obvious reasons, new construction has been "slow" over the previous few years. But, with a clearly improving housing market in Seattle (most areas of Seattle are seller's markets), combined with a sudden surge in buyer activity and increased new home demand, new home builders at the Issaquah Highlands are clearly paying attention. New home construction and sales activity have increased for all builders, including Camwest, Pulte (Centex) and Polygon Homes.
They're Building Them as Quickly as They Can
In the chart below (for detached single-family new homes only), notice that the during the previous 15 months, the number of "new listings" for new construction ...