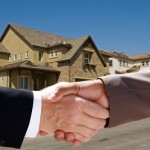 In real estate, we often find ourselves debating what constitutes a Low Ball offer. We don't consider any offer 10% below the asking price a low ball - however, some disagree. Assuming a home is priced reasonably close to market value, and assuming comparable homes nearby aren't "flying off the shelves" in 10 days or less in a hyper seller's market, we consider anything above 10% off the asking price to be a "starting point."
No... it's not an "ideal" offer - but it's certainly not an offer that should be dismissed.
When is a "Low Ball" Offer Not Too Low?
Technically speaking, a "Low Ball" offer on a home is an offer that is significantly under the true Market Value of the home, and the general consensus is about...