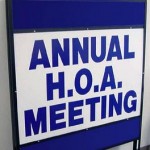 Homeowner's Associations (HOA's) began in the U.S. during the 1960's. They have generally been popular with homeowners ever since.
As a general rule, HOA's represent the residents or members of the HOA. Depending on how active these associations are, they can be quite effective in providing forums for common homeowner representation and needs.
Issaquah Highlands Home Owners Association
The Issaquah Highlands HOA is referred to as the, "Issaquah Highlands Community Association" or IHCA. According to the IHCA, the primary purpose of the IHCA is;
...