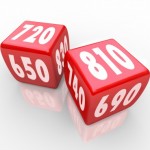 Buying a new home and applying for a mortgage? For the next 2-3 months, you should consider paying off your credit card balances in full just prior to the "statement date."
Why???
Yes... yes... I know, you proudly pay all your balances in full, and you carry no debt. So what's the problem? Why on earth would you want to pay your balance before the statement date?
Because if you don't, your credit card charges and balance as of the statement date will be reported to the credit bureaus. Thus, even if you always pay your statements in full, carry no revolving credit card debt, and never pay any interest, as far as the credit bureaus (and potential creditors) are concerned, it "looks like" you are carrying...