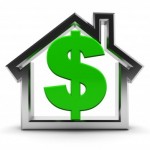 A Financing Contingency, in basic terms, is a clause in the home Purchase & Sale Agreement which allows a homebuyer the time necessary to apply for, and obtain financing for a new home purchase.
Not all home financing contingencies are created equal however. Depending on the region and local real estate customs, such contingencies can vary greatly, particularly when non-MLS forms or addenda are used, or other local or state promulgated forms are not used - for example, when an attorney creates the contract, or when a home builder's purchase and sale contract is utilized instead.
Thus, it is critical for a home buyer to understand the precise meaning of the financing contingency, how it relates to ...