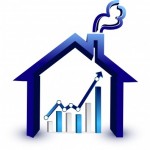 Are we seeing an abrupt end to the strong seller's market at Snoqualmie Ridge?
The market data from August and September will certainly tell the tale - however in our observation of
CURRENT
market dynamics, the answer to that would be "yes". As many homeowners and current sellers are aware,
Snoqualmie Ridge has enjoyed a very fast-paced market over the past few months
, with resale homes in several price ranges selling quickly, and at prices we haven't seen in a very long time.
In fact, the median selling price for resale single-family homes at Snoqualmie Ridge in July was approximately $497K - an approximate 14% increase over July of 2012. However, looking...