Motion Water Sports Consolidates at Snoqualmie Ridge
Posted by Tony Gilbert on Thursday, October 18, 2012 at 9:17 PM
By Tony Gilbert / October 18, 2012
Comment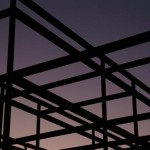 Motion Water Sports is consolidating their water sports and leisure brands under one roof in Snoqualmie Ridge, which will be located in a new building under construction near Snoqualmie Ridge Parkway and Fairway Avenue, in the Snoqualmie Ridge Business Park.
Motion Water Sports? new consolidated headquarters will include of 18,000 square feet of office space and will become the new headquarters for two of their brands, O'Brien and HO Sports. The warehouse portion, at approximately 117,000 square feet, will become the main distribution center for HO, as well as Liquid Force. The facility will also include a research and development department. As part of the relocation from their current headquarters in Redmond, WA, 75 jobs will be relocating to Snoqualmie.
Panattoni Development is developing the Lance Mueller designed facility; Panattoni Construction is the general contractor for the project, which is expected to be completed by the end of 2012. When driving down Snoqualmie Ridge Parkway from the south, one can't miss the imposing building cut into the hillside, as it's very visible along the parkway. Some residents have voiced concern over the distribution center's size and visibility - particularly from the homes and condos located near Fairway Avenue, such as the Fairway Lane Condos, which are located directly across the parkway from the construction site.
When construction started, the buffer zone between Snoqualmie Ridge Parkway and the building's new site was removed. However, according to the city and Mayor Matt Larson, Motion Water Sports and the construction contractor are required to replace the buffer zone with like-kind vegetation, which should eventually screen, or at least greatly minimize the building from view.
Of course, all the new commercial construction and a jobs are VERY welcome at Snoqualmie Ridge. But with a large distribution center, in addition to the few hundred new jobs from other employers means for traffic... only time will tell. One thing's for certain, all the
restaurants at Snoqualmie Ridge
should see a major boost in lunch-time customers.
Related Links