Austin vs Dallas: 9 Things to Know BEFORE Moving
Posted by Danny Evatt on Wednesday, October 27, 2021 at 2:07 PM
By Danny Evatt / October 27, 2021
Comment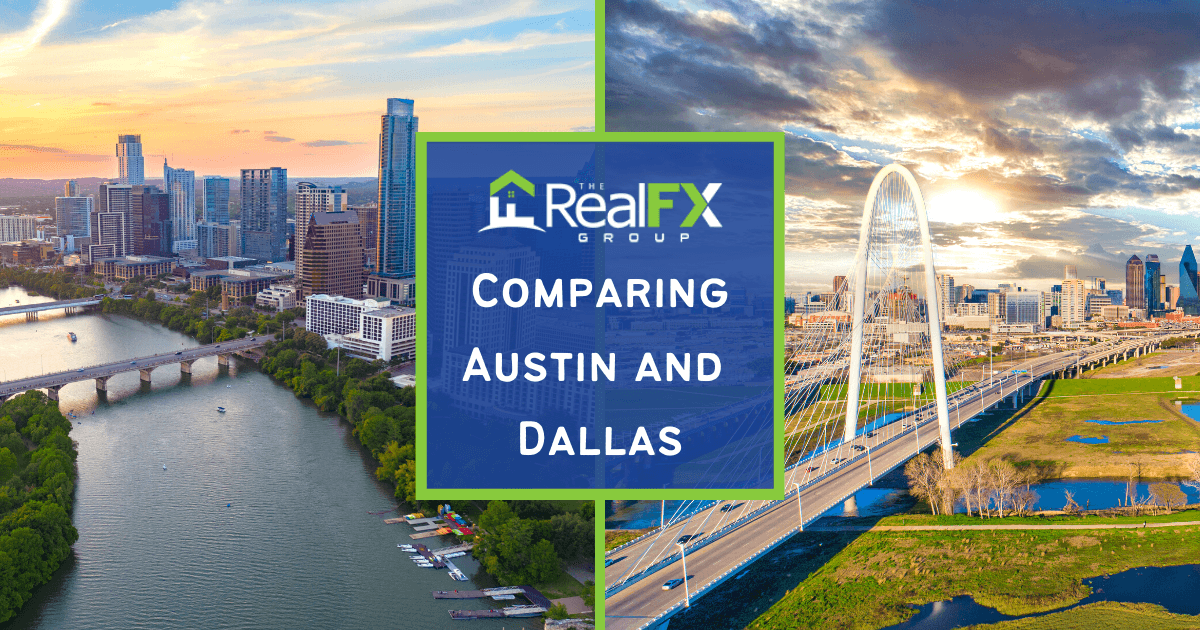 Deciding where to move can be difficult. This is particularly true in the state of Texas, which features several unique metropolitan areas. Two of the most popular destinations for those ready to move to Texas are the Dallas and Austin regions. Each of these growing cities offers plenty of opportunities for both work and recreation. They are also major hubs for travel within the state, with easy access to the convenient interstates.
Exponential growth has placed Austin real estate at a premium. Likewise, homes in Dallas have seen significant increases in value as large companies, including Toyota, have established headquarters there. Both cities are dynamic, have many similarities and differences, and are each attractive to potential homebuyers in their ways.
Still deciding which Texas city to move to? Keep reading to find a balanced comparison between moving to Austin and living in Dallas.
Austin Economy vs. Dallas Economy
Economic factors are essential when choosing a new place to live. Both the Dallas economy and the Austin economy play a vital role in the overall financial growth of Texas. Despite their differences, each economy has its specialties that define its job market and economy in many ways.
Cost of Living
The cost of living in Austin is similar to that of Dallas, as each city is in line with Texas's other major metropolitan regions. The primary difference is in the cost of housing, which is significantly higher in Austin. Median home prices in Dallas are a bit over $200,000, while in Austin, the median home price is over $350,000. Luxury homes in both metro areas can cost over 2 million, with some of the highest prices found in the Highland Park area in Dallas. On the less expensive end, each city has condos for sale that start at around $200,000 and span upwards of $600,000. Setting aside housing, the cost of living in both cities is very similar.
Job Market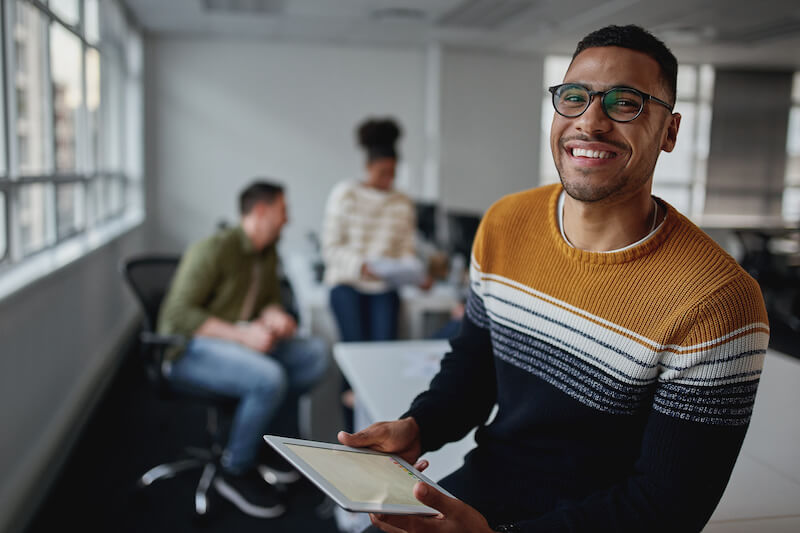 One of the most important factors to consider in picking a place to move is the job market. Both Austin and Dallas have outpaced the nation in job growth recently. Austin, in particular, has experienced rapid growth primarily fueled by the tech industry. Austin has lower unemployment, higher projected future job growth, and their job growth has increased by more than 25% in the last ten years.
However, the Dallas-Fort Worth Metroplex gives residents access to several major cities within commuting distance. Fort Worth is at the western end of DFW, which has experienced job growth similar to Austin in recent years. These additional options add to the diversity of job options open to residents of DFW. The western part of DFW has plenty of jobs in the defense and manufacturing industries, while Dallas itself has become focused on tech and hospitality.
Top Industries & Biggest Corporations
Both Dallas and Austin are home to many large corporations that contribute to significant job growth. The DFW metroplex, in particular, is home to over 10,000 corporate headquarters, making it one of the largest concentrations of corporate headquarters in the United States. DFW is home to both American Airlines and Southwest Airlines, which create thousands of jobs from the two major airports in the area and the attending offices. The metroplex is also home to several other influential companies, such as Texas Instruments, Verizon, Lockheed Martin, and JP Morgan Chase.
Austin is also home to many companies. Some notable corporate residents include Amazon, Google, and Facebook. Additionally, Tesla Motors has established headquarters in Austin. More than half of the biggest companies in Austin fall under the "tech" category, though others like Whole Foods and Charles Schwab are also in the area. Also, as the state capital, there are many jobs available in the various branches of government.

Both cities have plenty of economic similarities, given that both are located in Texas and share state laws and tax rates. The primary differences are the housing market and the job market. These differences could be an essential factor in choosing between these cities.
Austin Commutes vs. Dallas Commutes
Both Austin and Dallas have plenty of jobs available and things to do, but that doesn't mean anything if the transportation system makes getting to these places impossible. Luckily, each of these cities has transportation systems in place to help residents get around.
Traffic Patterns and What to Expect During Rush Hour
The Austin metroplex is smaller than Dallas, but rush hour traffic can add time to a drive. Usually, the most congested route is along I-35N, particularly in the evening. Rush hour can start around 3 p.m. some days, particularly toward the end of the week. However, it is still important to note that traffic congestion in both cities is noticeably less than in other American metropolitan regions.
Residents of the Dallas area typically have longer commutes for those employed in more distant parts of the metroplex. Thankfully, the Dallas rush hour is not as bad as most American cities. One key thing to look out for in particular portions of the metroplex is event traffic, particularly an issue in downtown Dallas. Traffic around the stadiums and convention centers can slow to a crawl for hours before and after significant events.
Public Transportation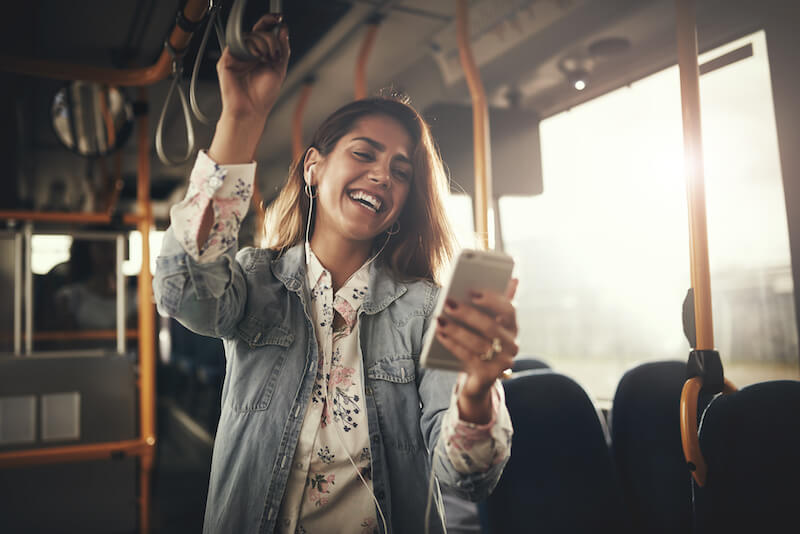 While DFW is a particularly car-intensive metroplex, there is also plenty of public transportation available. One of the primary transportation avenues is the Dallas Area Rapid Transit system. The DART connects Dallas to Fort Worth as well as many of the outlying suburbs. It also includes stops at the two major local airports, DFW Airport and Love Field. Much of downtown Dallas is served by the M-Line, a trolley that makes several stops along the arts district in particular.
The Capital Metro system is Austin's public transportation provider. This bus and rail system provides stops at important Austin destinations like the University of Texas, downtown, and the state capital. It also has routes to several of the outlying suburbs of Austin. Overall, Austin has a much more functional public transit system than Dallas, with the Capital Metro system making most parts of the city easily accessible.
Best Suburbs in Dallas and Austin for Short Downtown Commutes
Dallas is located at the east end of the sprawling DFW metroplex, with many significant suburbs surrounding it. For this reason, many who are employed in Dallas seek to live in one of those suburbs. One city for short commutes to downtown Dallas is Richardson. This suburb is about 20 minutes away from downtown Dallas. Its position north of Dallas provides easy access to the arts district. Additionally, Richardson itself has plenty of jobs available, including at the headquarters of BlueCross BlueShield.
Austin does not have as many large suburbs surrounding it as Dallas, but plenty of options are still available for living just outside of Austin. Many people choose to buy homes in Leander. This suburb has a direct connection to downtown Austin through the Capital Metro. Combined with Leander's access to US-183, Leander makes an excellent choice for commuters. Leander is known both for its shopping district and its proximity to the Crystal Falls Golf Club.
Other popular Austin suburbs include Cedar Park to the north, the Lakeway and Bee Cave area to the west, and the more affordable Pflugerville and Hutto areas to the northeast.
As the smaller two metropolitan regions, Austin does not have to cover as much ground with its transit system. Austin transportation can serve most of the area, with an emphasis on service to major destinations. Meanwhile, the DFW system relies more on cars, with public transit mainly focused on a handful of destinations across the metroplex.
What to do in Austin vs. What to do in Dallas
There is a lot more to do in these cities than work. Each has a lot of entertainment to appeal to a variety of interests. These activities are a large part of the unique identity of these cities. The entertainment scene in each town is worth considering when choosing a new town.
Outdoor Activities
Given the long stretch of sunny days that Texans are used to, both of these cities offer excellent access to outdoor adventures. Bikers will find miles of bike trails for outdoor recreation in Austin in the town and nearby parks. Residents can also visit nearby Lake Travis, where popular sports like fishing, swimming, and kayaking. Both cities have plenty of outdoor activities available for much of the year. Just remember to pack plenty of water and sunscreen during the summer.
Dallas is home to the Great Trinity Forest, one of the most extensive hardwood urban forests in the United States. Moreover, residents have access to multiple world-class zoos. The Dallas Zoo is considered a top zoo, but DFW residents can also access the Fort Worth Zoo. The Fort Worth Zoo is one of the largest and highest-rated zoos in the whole nation.
Sports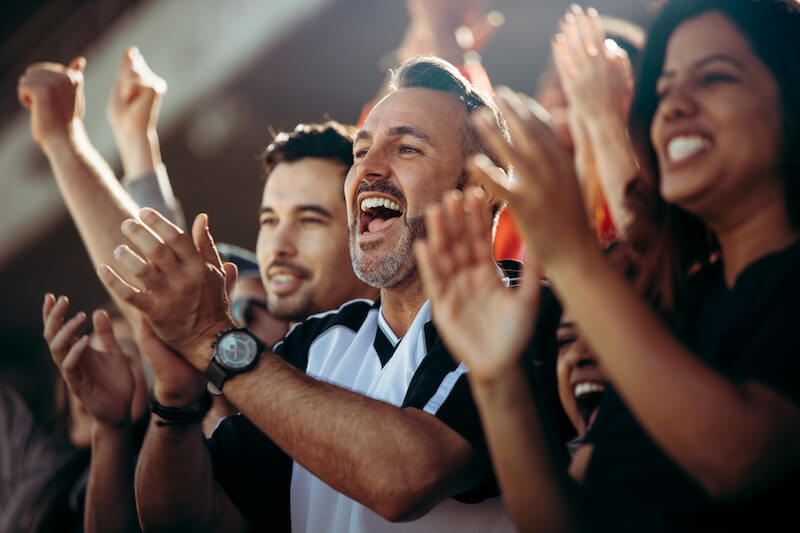 While both cities have plenty to offer to sports fans, Dallas has the edge for professional teams. The DFW metroplex is home to several pro teams, such as the Dallas Cowboys, Texas Rangers, Dallas Mavericks, and FC Dallas. The stadium areas are surrounded by bars and restaurants that cater specifically to sports lovers. This is especially true in Arlington, home to both the Cowboys and the Rangers. DFW has hosted some of the largest sporting events in the world, like the Super Bowl and World Series.
The city of Austin is more focused on college sports, with the University of Texas football team being a major draw. With big rivalries in the area, the games tend to draw a lot of excitement. It is also home to the professional soccer team Austin FC and the Round Rock Express, the AAA affiliate of the Houston Astros. Additionally, Austin is also home to the Austin Spurs, the NBA San Antonio Spurs affiliate.
Nightlife
Both Dallas and Austin offer plenty of attractions after dark, and each city has its unique vibe to it.
Austin is a city which is known for its nightlife as well as live music. In particular, 6th Street is known for having several hangouts and venues. The city's Elephant Room is a jazz club located below street level for a more laidback vibe. Another famous location is Stubb's, which offers Texas barbecue with live musical acts. Some of the best up-and-coming alternative music acts come through Emo's, which has an attached beer garden to enjoy the show outdoors. Another popular destination is the Roosevelt Room, a 1920s themed bar and dance club.
Dallas residents can visit the Deep Ellum neighborhood, where the multiple venues attract artists of all genres. In Arlington, the Texas Live complex hosts several restaurants and bars and several stages where local and visiting bands play. Texas Live is especially busy during sporting events but hosts all kinds of concerts and other shows during the off-season to keep the complex alive at all times of the year.
Both cities offer quite a bit of entertainment. Austin residents have easier access to the outdoors, while residents of Dallas have more to choose from in professional sports. As the live music capital of Texas, Austin beats out Dallas for music lovers, but Dallas has more sports-themed bars and hangouts.
Two Great Cities, No Wrong Choices
Both Dallas and Austin are unique cities with distinct identities. One primary difference between them is that Dallas has access to the much larger DFW metroplex. This means that Dallas residents have access to a greater variety of jobs, sports venues, shopping destinations, and activities, which makes driving more difficult. Austinites have access to several important institutions, as well as a thriving live music scene. Deciding which of these two cities to move to is a difficult task that will likely come down to personal interests and desired lifestyles.