Austin vs San Antonio: 9 Things to Know BEFORE Moving
Posted by Danny Evatt on Thursday, November 4, 2021 at 11:06 AM
By Danny Evatt / November 4, 2021
Comment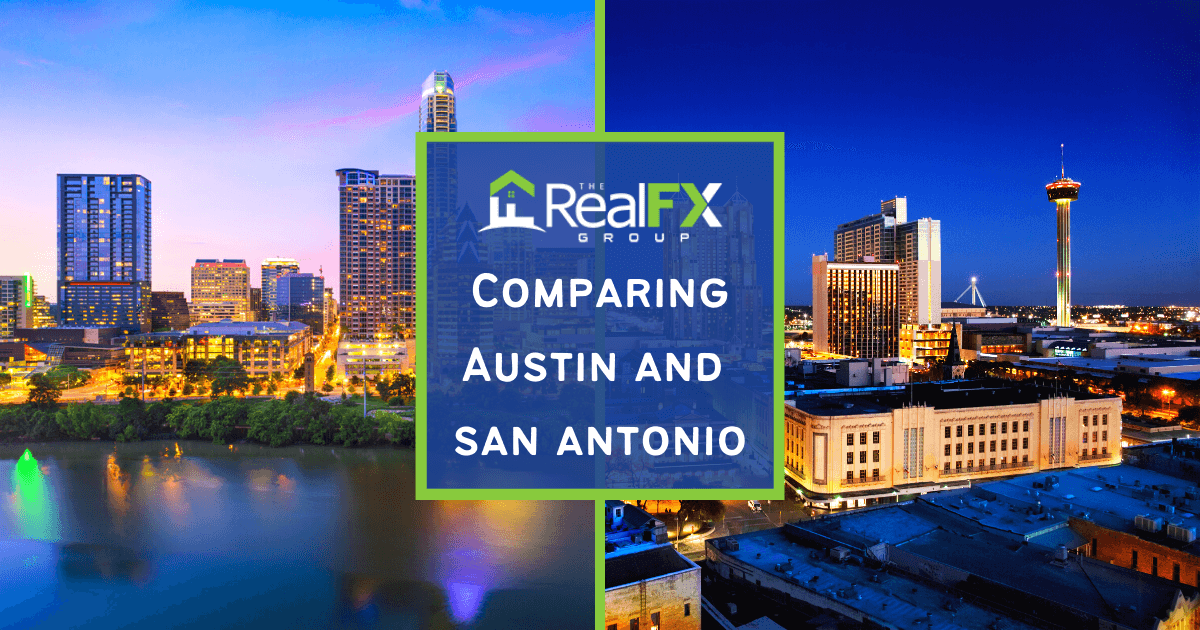 Those looking to move to Texas will see two names rise to the top of the list: Austin and San Antonio. While relatively close to each other, these two cities have significant differences. Still, these metropolitan areas have natural beauty, fun things to do, nighttime hotspots, and thriving economies to offer prospective residents. To decide which location best fits your lifestyle, it can be helpful to see side-by-side comparisons of what life is like in each city. Keep reading to learn everything you need to compare these two Texas cities before deciding to buy a home in Austin or San Antonio.
Austin Economy vs. San Antonio Economy
Texas cities usually have lower unemployment and cost of living than the rest of the U.S. This remains true with Austin and San Antonio. With similar industries and appeals, San Antonio and Austin each boast a robust economy.
Cost of Living
The cost of living in Austin is 33 percent higher than in San Antonio. Food and groceries, utilities, transportation, and healthcare are more expensive in Austin. Even though housing in Austin is more expensive, it is also rapidly expanding to accommodate new residents. The median cost of a home in Austin is $369,000. Comparatively, San Antonio's median housing cost is around $175,000.
Job Market
The Austin economy is experiencing rapid job growth and lower unemployment. Currently, the unemployment rate is about 5.1%, and future job growth is projected to be roughly 25.5% in the next ten years. In the past three years, Austin has still managed to move positively with an increase of 1.7% in jobs.
By comparison, San Antonio is still one of the fastest-growing cities in Texas. With an unemployment rate of around 6.6% and job growth for the next ten years projected to be approximately 15.2%, things are looking good for the San Antonio economy. In the past five years, jobs have increased by about 2.7%.
The economies in Austin and San Antonio are upward-reaching with a positive outlook in terms of unemployment and job growth. Austin and San Antonio residents alike can look forward to job growth that far exceeds the U.S. average for years to come.
Top Industries & Biggest Corporations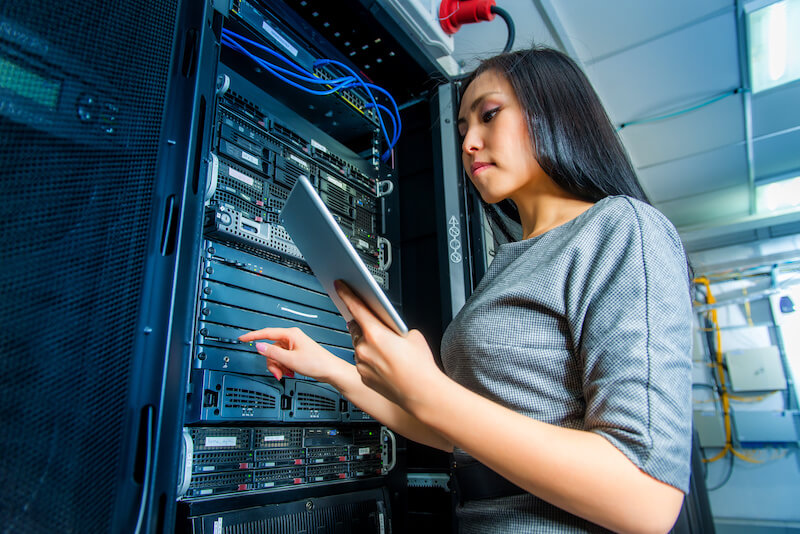 With rapid expansion thanks to corporate locations established in the area and a growing reputation for manufacturing, Austin's top industry most often rests in technology and science. Their top sectors are advanced manufacturing, technology, corporate headquarters, and data management, among others. Some of their top companies fall into these categories, with 3M, a manufacturing and technology innovation company, Amazon, and Apple at the pinnacle.
While not as high-profile compared to Austin in terms of corporate presence, San Antonio maintains a healthy business environment through low taxes and investing in infrastructure. San Antonio thrives in the technology and science industries with significant involvement in healthcare, bioscience, aerospace, information technology, cybersecurity, and the new energy economy.
While San Antonio residents enjoy a lower cost of living, Austin residents are experiencing lower unemployment and more significant job growth. Similar industries thrive in both cities, and they are expected to experience rapid growth that far exceeds estimates for the U.S. overall.
Austin Commutes vs. San Antonio Commutes
Commuting is a time investment for both of these two major Texas cities. However, traffic patterns and the cost and reach of public transportation differ. Despite relatively long commutes, there are suburbs near metro areas that can cut down travel time for Austin and San Antonio residents.
Traffic Patterns and What to Expect During Rush Hour
In Austin, rush hour starts as early as 6 a.m. and lasts until around 9 a.m. Interstate 35 is congested starting around 6:30 a.m., but weekday traffic hits its peak around 8 a.m. The evening rush hour occurs between 4 p.m. and 7 p.m. Traffic begins as early as 3 p.m., hitting its peak at around 5 p.m. Drivers can expect some lunch-time congestion during the workweek at around noon. For early morning commutes, a 30-minute trip can be expected to extend another 12 minutes and, in the evening, another 19 minutes for the same 30-minute trip.
San Antonio has a lot of traffic centered around downtown that expands into more wide-open areas around the suburbs. Major freeways are available, though traveling by main streets is possible if desired. Rush hour in San Antonio occurs from 7:30 a.m. to 9 a.m. and then from 4:30 p.m. to 6 p.m. While traffic may not be as substantial in San Antonio as in other major U.S. cities, rapid city growth may be contributing to longer commute times.
Public Transportation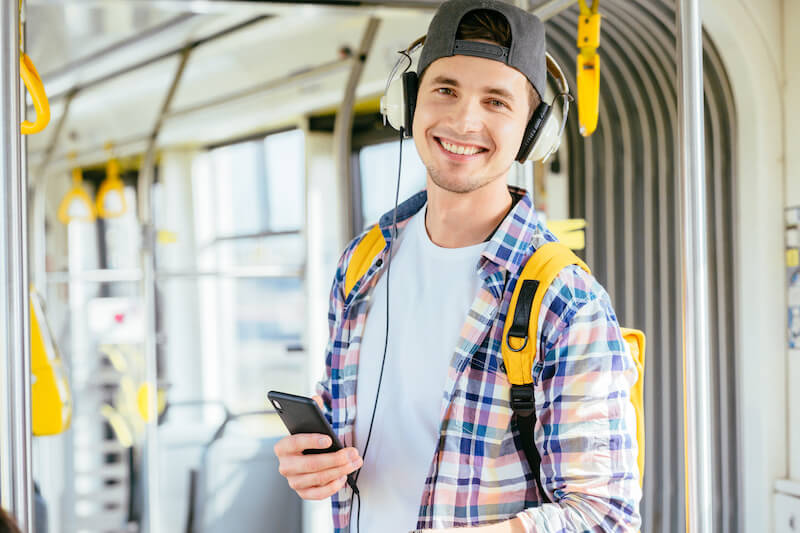 Public transport for Austin is provided via Capital Metro. Local service passes are available for a month ($41.25), a week ($11.25), a day ($2.50), and a single ride ($1.25.) Reduced fares for qualifying residents are about half as expensive. Commuter passes are a bit more expensive, at close to double the costs per travel option. While Austin's public transport is more costly, many convenient options are available through Capital Metro. Metro Bus offers frequent stop service all over town and the University; Metro Rapid provides regular services to a limited number of stops; Metro Rail brings people from the outskirts into downtown.
VIA, San Antonio's public transport, offers passes for a month ($38), a week ($12), a day ($2.75) a semester ($38), and annually ($365). Discounts are available for children 5 to 13, seniors aged 62 and older, medicare recipients, disabled, active-duty military, and students. These reduced rate passes are about half as expensive. VIA offers late-night services through Downtown Lineup and VIA Primo, and Express offers fewer stops directly to downtown during morning and afternoon rush hours. VIA Link is an on-demand service accommodating neighborhoods outside of traditional bus routes. ViaTrans offers transit for people with disabilities, and Van Pool offers a carpooling service for employees of the same industry to rideshare together.
Both cities have Uber, Lyft, and taxi services where prices vary per commute, and both towns have bike renting services.
Best Suburbs in Each City for Short Downtown Commutes
Getting downtown at a decent time is often the priority for residents of major cities. As such, it may be a significant consideration to have housing near to downtown to make commutes easier. In Austin, homes in Round Rock are among the best options for downtown commuters. Residents of this area experience shorter commute times than in other Metro area suburbs. With 64.8 percent of commuters having less than a half-hour commute, most area residents drive alone. About 8.5% percent of commuters carpool, and less than 1% use public transportation.
In San Antonio, one of the best suburbs for a short downtown commute is Terrell Hills. Residents of Terrell Hills experience shorter commute times across the board, with 75% of residents having a commute of less than a half-hour. Most area residents drive alone, but about 1% take public transport and about 5.6% carpool.
Commutes in Austin and San Antonio can add time to drives during rush hour. San Antonio rush hours do not last as long as in Austin, and cheaper public transportation options. Public transportation in both cities is extensive, offering many opportunities to increase accessibility to residents all over and outside of the town.
Things to Do in Austin vs. San Antonio
Indoors or outdoors, during the day or night, both of these bustling Texas cities offer plenty of recreation for their residents and the surrounding area. The beautiful, lush Texas landscape facilitates plenty of outdoor activities; yet, nighttime hotspots also abound.
Outdoor Activities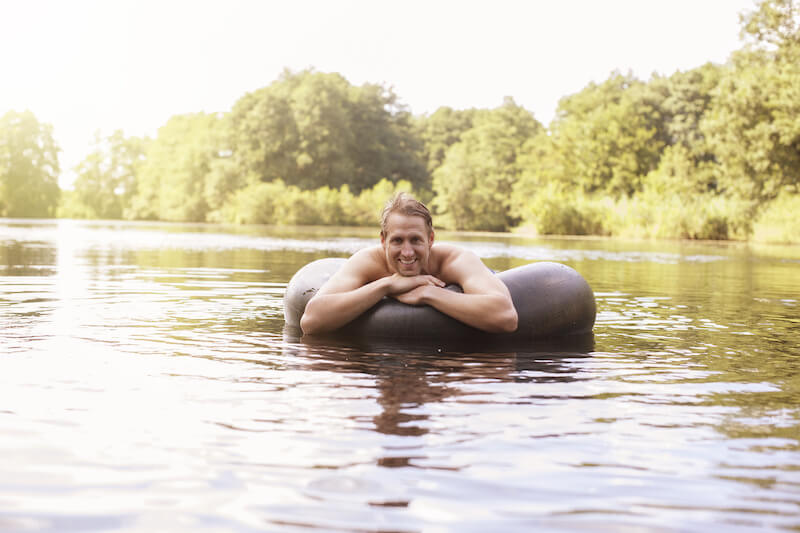 Austin's outdoor recreation is plentiful. Austin residents can participate in hikes, bike rides, and water activities with creeks, green belts, state parks, and springs. Some outdoor hotspots include Barton Creek Greenbelt, McKinney Falls State Park, and Pedernales Falls State Park, where the river runs through limestone cliffs and into the shaded seclusion of a mesquite forest.
San Antonio has a similar, robust outdoor activity selection. Hiking and biking trails are prolific, but a San Antonio favorite is tubing down the Guadalupe, San Marcos, Coma, and Frio rivers. One of San Antonio's most remarkable outdoor features is Canyon Lake. With a playground and one of the deepest lakes in Texas, the area's wooded hills, and various outdoor recreation opportunities, this area is a prime spot for camping throughout the year.
Sports
A variety of Division 1 and 2 sports teams play in the Austin area. Men and women's rugby consistently win national championships and play across divisions. Other sports teams play in soccer, football, hockey, baseball, and roller derby. Perhaps most notably, Austin's University of Texas Longhorns boast 51 national championship titles. Professional sports teams compare well with other national teams, but Austin's charitable groups also draw attention. Texas Rollergirls is a non-profit public charity, and Central Texas Wolfpack is a charitable football team raising money for agencies in central Texas.
Sports in San Antonio are not as varied as in Austin but are still profoundly beloved by city residents. Home to the San Antonio Spurs and women's San Antonio Stars basketball teams, sports fans in the area can also enjoy minor league baseball and soccer.
Nightlife
From concerts to nightclubs, comedy, and bars, Austin has it all for a bustling nightlife. Downtown Stubb's Barbecue is an Austin staple for authentic barbecue and live music. Nightclubs also abound, but a secretive local favorite, Barcelona, is an underground bar and dance club where the night's D.J. decides the vibe. Cap City Comedy Club offers big names and local stars in stand-up comedy for a more relaxed night out. Finally, bars in Austin are too plentiful to nail down to a single favorite. However, a notable location, Sholz Garten, still serves traditional German foods along with Texas favorites and a range of beers after 150 years in business.
San Antonio has an equally diverse nightlife. Blue Bonnet Palace hosts concerts of many different genres on their indoor and outdoor stages, starting with live music venues. The Ivory Lounge is an upscale nightclub with white leather furniture and specialty martinis to make one feel like a VIP. The Pegasus Night Club always includes lots of music and dancing. Finally, San Antonio's bars boast world-class drink selections. Mad Dogs British Pub Riverwalk offers draft and imported beers, exotic cocktails, and a tropical terrace to enjoy the drinks. Perhaps equally as historically significant, San Antonio's The Menger Bar sits in the 162-year old Menger Hotel.
Sports in Austin may be more varied, but competitive teams thrive in both cities. Outside recreation and nightlife may break even in the beautiful outdoor landscape, water activities, and bars. Each town has a remarkable number and variety of options for fun and relaxation, including historically significant bars and buildings that would add value to any outing.
Austin or San Antonio: Which City Sounds Like Home to You?
Those considering a move to Austin or San Antonio have a lot to consider. With job availability being a significant component, residents of both cities have nothing to fear. Low unemployment and rapid growth make for a thriving economy. As growing cities, both areas have significant commutes and rush hours to contend with, but there are suburbs near to downtown that may cut down on commute time. Finally, these cities have a wide variety of recreation opportunities for outdoors lovers and bar hoppers looking for unique drinks and scenery. These two major Texas cities have significant appeal for anyone looking to settle in a thriving metropolitan area.