What to Know Before Moving to Austin, Texas
Posted by Danny Evatt on Monday, December 26, 2022 at 8:08 AM
By Danny Evatt / December 26, 2022
Comment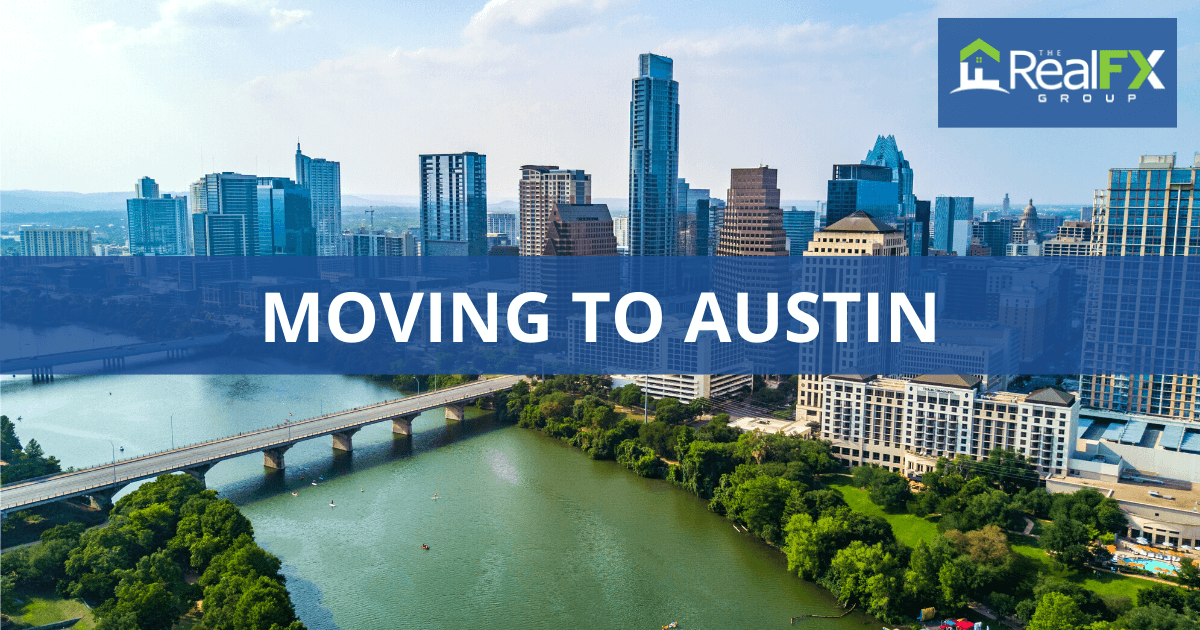 Living in Austin, TX
Imagine a city where the best view of downtown can be seen from a kayak. Think about listening to live music while sipping craft beer at a local brewery. Picture a place where food trucks are plentiful, offering every kind of cuisine, from brunch to brisket. Those mental images paint an accurate picture of what everyday life can be like in the city of Austin, Texas.
It's no surprise that so many people want to move to Austin these days. With its booming job market, the abundance of entertainment options, and scenic location in the Texas Hill Country, there's something special about this city that draws people in. Want to ride the longest and fastest zipline in Texas across Lake Travis? Lake Travis Zipline Adventures is waiting to make that happen. Feel like watching a classic film in a historic movie palace? See what's playing at the Paramount Theater. Interested in joining a tasting class at one of the top cheese shops in the country? Attend an event at Antonelli's Cheese Shop. There's always something new to discover in Austin. Read more about this remarkable city and see why everyone is moving to Austin.
How Much Does it Cost to Live in Austin?
People continue to move here in large numbers because the overall cost of living in Austin is better when compared to other major cities, such as San Francisco, Portland, and Seattle. Many experts agree that purchasing a home in Austin is a good investment. Single-family homes in the city and surrounding areas can be found with prices ranging from $250,000 to $2 million or more for Austin luxury homes. This span encompasses many different property types, including townhomes, gated community homes, and new construction homes.
Rental prices can range from $500 per month for a studio apartment to $8000 per month for a single-family home. The average cost of transportation is slightly higher than the national average. However, the average cost of groceries in Austin is less than in other cities in the country, as is the price of healthcare. The average rate for utilities also falls below the national average. This figure approximates how much it costs to heat or cool a typical residence, which includes electricity and natural gas, as well as other resources.
Home prices in Austin, Texas, are rising alongside the popularity of each subdivision. Most homes sell within one month of hitting the market, though some do not even make it a week before offers start pouring in. Whether homes sit for a while or sell right away, they all tend to go for around the list price.
Finance and real estate experts expect these trends to continue. The construction industry continues to build new dwellings to keep up with rising demand, though that does little to bring down prices.
More information about cost of living in Austin:
What's the Job Market Like in Austin?
The Austin economy has boomed as companies continue to establish major facilities here and create new jobs. Many companies maintain national and regional headquarters in Austin because the city offers a positive economic and cultural climate. Corporations also understand that the allure of living in a vibrant city like Austin will attract new employees. In fact, a WalletHub study places Austin high on its list of cities that are attractive to those starting a career, based on Austin's high quality of life and availability of professional opportunities.
Businesses with headquarters in the Austin area include Dell, National Instruments, IBM, Home Depot, and Whole Foods. The absence of a corporate and personal income tax in Texas appeals to both corporations and employees alike since Texas is one of the few states in the nation that can claim this distinction. According to the Austin Business Journal, these are the largest employers in the Austin area:
HEB
Dell Technologies
Ascension Texas
St. David's Healthcare
Walmart Stores Inc.
Popular Industries in Austin
Austin provides a promising economic climate where many industries continue to increase and expand. Data management has grown consistently due to positive conditions in the area, such as reliable infrastructure and multiple telecom services. Financial services is another thriving industry.
Many business students graduate from universities in the area, and a large percentage of the city's labor force works in financial and management positions. Employment in life sciences accounts for several of the largest employers in Austin. These companies focus on cutting-edge areas of advancement such as healthcare IT, innovative medical devices, and pharmaceutical and biotech development.
More information about finding a job in Austin:
Small Businesses Thrive
When people move to Austin, Texas, they put themselves in the middle of a great city to build and grow a small business. In fact, CNBC recently put it at the top of their list for small business vitality, and for good reason.
Small companies operated in this region saw nearly 10 percent growth from 2010 to 2013. With the second in line seeing just 6.8 percent growth, simply being in Austin is helping companies outpace their competitors.
Small business owners are taking notice of these figures and are setting up shop here more than ever. As a result, Austin currently has over 44,000 budding companies in its confines and many more on the horizon.
What Do People Do for Fun in Austin?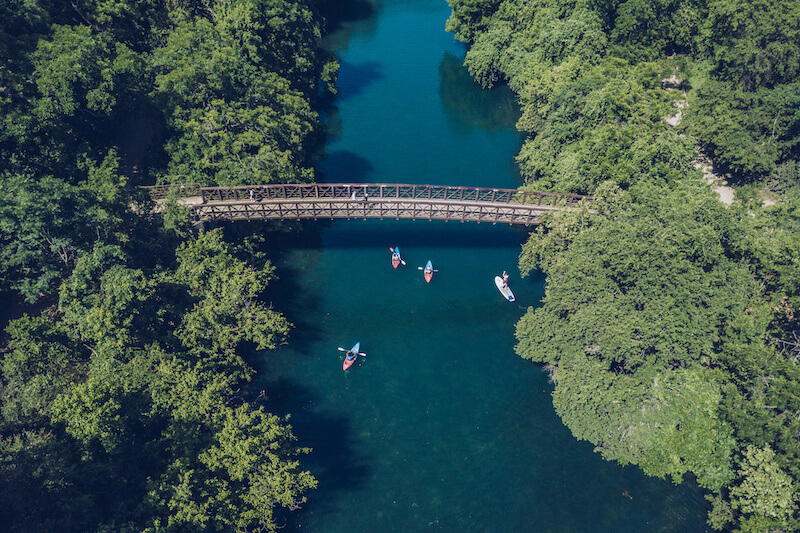 Austin offers a wide range of activities that can suit every person's interests. Meet some friends for a bike ride along the Veloway, go for a swim in the cool waters of Barton Springs Pool, grab a bite to eat from one of Austin's vibrant food truck parks, or spend the afternoon listening to live music at one of the festivals that have made Austin so famous, such the SXSW festival or the Austin City Limits Music Festival. Or spend the day indoors exploring a bookstore or vintage boutique. There's always a unique way to enjoy time in this creative and vibrant city.
This city features breathtaking parks of all kinds, along with museums, aquariums, and much more.
The most popular parklands within the city proper include:
Emma Long Metropolitan Park
Butler Shores at Town Lake
Montopolis Neighborhood Park
Mayfield Park and Nature Preserve
There are also many beautiful green spaces around the region's outskirts, giving everyone ample choices on where to spend their time when the great outdoors calls.
Residents can go beyond the parklands by stopping in at the wide variety of entertainment venues all around. They can see magic shows at Magic's Theater, explore exhibits at Bob Bullock Museum, and appreciate artwork at the UMLAUF Sculpture Garden and Museum.
To see the city in a whole new light, residents can head out on the many tours of the cityscape. On these tours, everyone can take in the views from the roads and waterways. The tour guide provides key insights on the city's history and shares interesting facts along the way.
Outdoor Activities in Austin
Outdoor enthusiasts will find plenty of activities to enjoy in the Austin area. Austin is ranked in the top 20 of the most bike-friendly cities in America by Bicycling Magazine, and the city offers a robust cycling community. Hikers will find a range of trails throughout the region, such as the beautiful River Place Nature Trail.
Water sports are popular with residents who enjoy spending their free time paddleboarding, kayaking, or just floating in the cool, spring-fed waters of Barton Springs Pool, which maintains a year-round temperature of around 68 degrees Fahrenheit. McKinney Falls State Park offers the chance to go hiking, biking, swimming, and camping in a beautiful setting only 13 miles from the Downtown Austin neighborhood.
Tubing on the river is a must. The second the sunshine peeks behind the clouds in the spring, everyone starts airing up their tubes for a float.
With their floaties in hand, everyone has their choice of excellent waterways, such as the:
Comal River
San Marcos River
Although not quite a river, Barton Creek also has quite a loyal following. People go up to Loop 360 Access to hop on the water and then float for hours to reach Barton Spring. Along the way, they can stop at the many banks to stretch their legs and have a bite to eat.
Restaurants, Breweries, and Bars in Austin
Austin features an eclectic assortment of eateries, breweries, and bars that is sure to appeal to any food and drink aficionado. Odd Duck would be ideal for the diner who prefers inventive dishes prepared with locally sourced ingredients. For those interested in sampling a local beer, Zilker Brewing Company is among several breweries that offer some refreshing options. After a day at the lake or on a bike trail, there are plenty of bars with patios to choose from when it's time to relax with friends and talk over the day's events.
Although Tex-Mex holds the heart of many in this region, fusion restaurants go above and beyond, melding all the different flavors of the world in amazing ways.
Popular fusion restaurants include:
Koriente
The Peach Tortilla
Dragonbeard Kitchen
REVUE
Ola Poke
At these restaurants, the chefs only use the highest-quality ingredients and cooking techniques. Most are sit-down eateries with dedicated waitstaff offering exceptional services, though some allow patrons to take their orders to go.
Classic eateries abound as well, giving everyone a place to satisfy their cravings. In addition, fast food, casual bistros, and fine dining establishments offer a wide variety of culinary experiences. Even food trucks make their appearance around town, serving up their delicious dishes to all who arrive.
Of all these types of eateries, however, diners are the most popular. Everyone loves to come down and enjoy breakfast, lunch, and dinner at these chill spots, many of which are open late into the night.
Nightlife in Austin
Even visitors from outside of Texas have heard of the bars and hot spots on 6th Street, but Austin nightlife extends beyond this area. Austin's creative energy can be felt throughout the city as night descends. Known as the Live Music Capital of the World, there are plenty of places to find live music in Austin. Interested in a video bar and a great place to dance? Barbarella offers that and more. Maybe a VIP celebration in a downtown lounge? Plan your party at Lit Lounge. Or perhaps craft beverages with retro tunes and an adult playground at HandleBar? Austin has almost endless options for nightlife.
Popular places to go see musicians play live include:
ACL Live at the Moody Theater
Germania Insurance Amphitheater
Zach Theater
Pubs and bars, such as The Roosevelt Room, also regularly bring in musicians to entertain their patrons. Although they mostly bring in local acts, these venues tend to fill up with people vying for a chance to find new favorites and jam out with the crowd.
People do not even have to go far to get treated to the best music in the region. The entertainment experience starts immediately after getting off the plane at the Austin-Bergstrom International Airport as they stream tunes over the PA system. Then, everywhere people go, they can hear all their favorite jams from the speakers at stores, restaurants, and more.
Racetracks Await Spectators
Out of all the entertainment venues, the racetracks draw the biggest crowds. These tracks host regular events showcasing the best of the best in the automotive and motorcycle worlds. Many other vehicles hit the tracks to compete as well, including go-karts of all kinds.
To watch the races live, residents can visit several tracks within a few miles of the city, including:
Lone Star MX
Driveway Austin Motorsports
Harris Hill Raceway
In addition to regular races, these venues host a variety of other events, including car shows, meetups, and more.
Loyal Fans Love College Football
Speaking of big crowds, college football brings in spectators from near and far as they search for the next big name in sports. Home games almost always sell out, leaving many others to tune in at home on their TVs.
Just at the University of Texas alone, crowds of over 100,000 people clamber into the stadium to witness the game for themselves. As they watch in earnest, the fans sing the school's fight songs, wave their signs, and cheer their hearts out.
How's the Climate in Austin?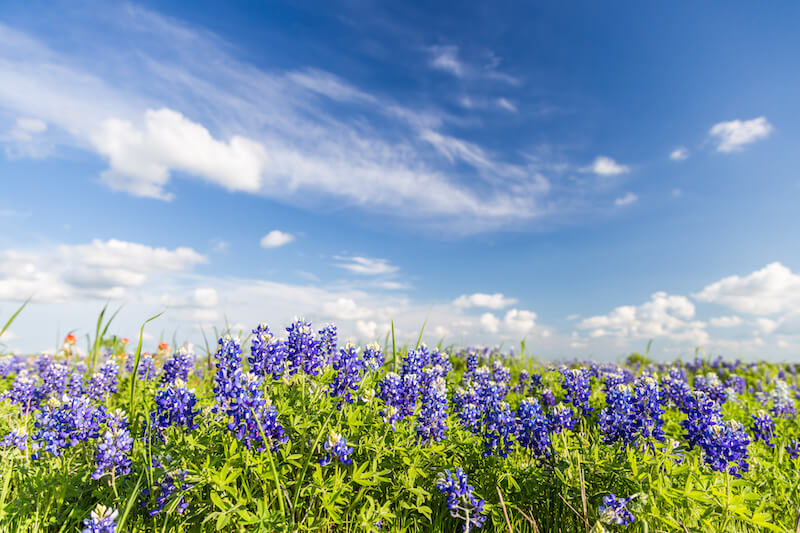 Austin boasts a sunny, warm climate that allows for year-round outdoor activities and entertainment. In fact, Austin experiences sunshine around 228 days per year. Temperatures in the summer average in the 90s, allowing locals to enjoy watersports throughout the season. When fall arrives, the higher temperatures subside, leaving the city with an average of 71 degrees Fahrenheit in November. Residents usually don't need to worry about shoveling snow in the winter, as Austin winters are very mild, and there is rarely any accumulation.
In January, the average temperature is 61 degrees Fahrenheit, which is moderate enough for people to participate in outdoor activities even in the cooler months. Springtime is known for pleasant temperatures and the abundance of Texas wildflowers blooming in the region. Many visitors travel west to the Hill Country in the spring to admire the stunning hills and fields of bluebonnets, the state flower of Texas. March and April are drier months, while May sees more rain. Austin receives approximately 35 inches of rain per year. The most favorable months to visit Austin are April and November, as each month has milder temperatures and low precipitation.
More information about the climate in Austin:
Is There Much Traffic in Austin?
As the population has grown in Austin, congestion on the roads has increased as well. Austin has been challenged to keep up with the demands on its streets and highways. It is the largest city in the U.S. with only one central interstate that passes through it, and traffic delays during rush hour might add approximately 34 additional minutes to a one-hour ride.
In addition to the traditional morning and evening rush hours, researchers have noticed that traffic patterns have changed, and congestion has increased in the areas outside of the city, such as RM 620, Loop 360, Parmer Lane, and Burnet Road. The good news is that many businesses are offering the alternative of working from home, which helps alleviate the issue of congested roads. When traveling to a popular area such as Barton Springs, community and public parking can be found nearby. However, it's always a good idea to consider biking or taking rideshare to eliminate the question of finding a parking space near any popular destination in Austin.
Alternative Routes in Austin
Morning rush hour is heavier going downtown, and afternoon rush hour is heavier leaving the city. There are several alternative routes available to help alleviate transit times. If the goal is to avoid I-35, a toll road such as Highway 45 is one choice. It travels about eight miles east of downtown Austin, and the extra cost and mileage may be worth the quick trip. Red River Street is another alternative to using I-35, as long as significant construction is not taking place. Avoid I-35 when traveling from the South Austin area to the East Austin area by taking East Riverside Drive to South Pleasant Valley Road.
More information about traffic in Austin:
Is Public Transportation Available in Austin?
There is a vast public transportation system in Austin. Whether one travels by bus, train, taxi, or a rideshare company, the city presents many options for getting around town. One possibility is the Capital Metro Bus System, which provides over 82 routes and 1,600 bus stops. A day pass for local service costs $2.50, and a commuter pass costs $7.00. The following options are available:
Local: regular stops that include service to downtown
MetroRapid limited-stop: frequent service with a limited number of stops and faster travel times
MetroFlyer: limited-stop neighborhood service that also travels between the airport and downtown
MetroExpress: commuter bus service for North Austin and outlying areas
University of Texas Shuttle: provides a convenient way for students, faculty, and staff to access the UT Austin campus
The Metrorail connects the city of Leander to downtown Austin over a distance of 32 miles that includes nine stops. A day pass costs $7.00. Taxis are readily available throughout the city as well, especially at Austin-Bergstrom International Airport. The average price for a taxi ride from the airport to the city of Round Rock is about $80, although that fare will increase during heavy rush hour periods. Rideshare companies are also available in Austin. The same trip from the airport to Round Rock would cost around $50 on Uber, for example. Once again, this fare is an estimate and could change significantly depending on the time of day.
What Schools Are in Austin?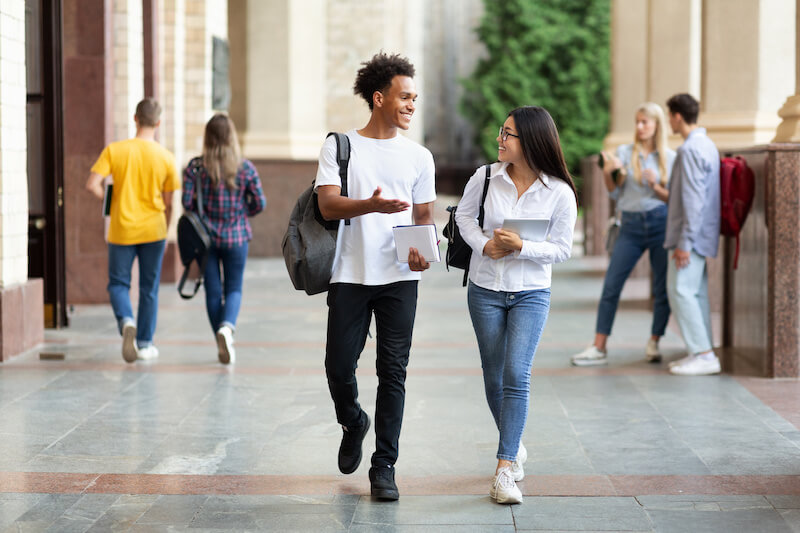 The Austin-area public school system continues to expand to meet the needs of the increasing population. The largest school district in the area is the Austin Independent School District, with a total of 129 schools for grades PK-12. The next largest school district is Round Rock, with a total of 62 schools in grades PK-12. The Leander ISD is the next biggest, as its boundaries encompass homes in Cedar Park. Austin also offers some two- and four-year colleges. Perhaps the most well-known university in Austin is The University of Texas at Austin, with over 50,000 students. Texas State University in nearby San Marcos is a four-year public university with 38,000 students. Austin Community College is the largest two-year college with an average enrollment of over 40,000 students. As the home to so many colleges and universities, Austin provides a range of all kinds of cultural events that residents can enjoy, such as listening to a lecture from a visiting author or attending a theatrical performance.
Austin is Seriously Dog-Friendly
When residents are not working, many are spending quality time with their canine companions. The city makes it easy to have pups tag along nearly everywhere, as many businesses have dog-friendly policies.
Residents can even take their pup out to lunch at many restaurants, such as the:
Yard Bar
Austin Terrier
Cedar Door Patio Bar & Grill
While at these eateries, patrons can relax in the outdoor seating area with their dog alongside them throughout their entire meal.
When pups need to run, however, this city does not let them down. They can go to one of the dog parks throughout the region, all of which boast exceptional amenities. Popular ones include Red Bud Isle, Great Northern, and Norwood Estate.
Made to keep dogs safe while they play, all these parks have fully fenced enclosures. As they run free, they can chase other pups, climb around obstacles, and rest in the shade of nearby trees. Most local dog parks have water stations available to refill bowls and even wash off muddy paws when it is time to go home.
Excellent Neighborhoods Abound in Austin
When moving to Austin, everyone has many exceptional Austin neighborhoods to consider during their search for a home. Each of the subdivisions offers different home styles and amenities, making it well worth taking the time to weigh each option. Here's a look at several popular communities.
Anderson Mill
Right along the western edge of US Highway 183 is the Anderson Mill neighborhood. Single- and multi-family homes fill most of this space, though there are also many commercial venues along the main road. Living here puts residents within a few blocks of the Austin Aquarium, video arcades, and many other awesome entertainment venues. Burger stands, diners, and wing bars also sit within close range, giving residents all the tasty food they want.
Milwood
The Milwood neighborhood sits between Yett Creek Neighborhood Park and Rattan Creek Park. Spacious single-family homes dominate this space, most of which have 770 to 1,700-square-foot floor plans. While residing here, residents are only a short drive from plenty of shopping and dining venues to the south along US Highway 183. They also have a few restaurants and a grocery store a couple blocks up West Palmer Lane.
Cherry Creek
The Cherry Creek neighborhood lies to the southeast of the beautiful Stephenson Nature Preserve and Outdoor Education Center. Most of this community features single- and multi-family homes, though there is a small commercial center along the northern edge. Within the neighborhood, residents have a well-maintained bowling alley, fitness center, and trampoline park.
Beyond these three options, there are dozens of more neighborhoods available to those planning an Austin move. Each one has its own personality and community vibe, along with many other unique characteristics.
Feeling Ready to Move to Austin?
Austin continues to grow in popularity due to several factors. The booming economic climate is a draw, the price of living in the area is reasonable compared to other cities, and a range of housing options are available. Local industries continue to grow, and job opportunities expand along with them. Austin is home to the state's government seat and many excellent colleges and universities, including the renowned University of Texas at Austin.
The area's warm climate is attractive for residents who have a choice of outdoor activities available all year long. Many residents enjoy spending their free time swimming, kayaking, hiking, or riding their bikes. The eclectic variety of music, bars, food trucks, and restaurants brings vibrant energy. It's easy to see why so many people want to call Austin home.