Moving to San Antonio: 10 Reasons You'll Love Living in San Antonio
Posted by Danny Evatt on Wednesday, December 28, 2022 at 9:00 AM
By Danny Evatt / December 28, 2022
Comment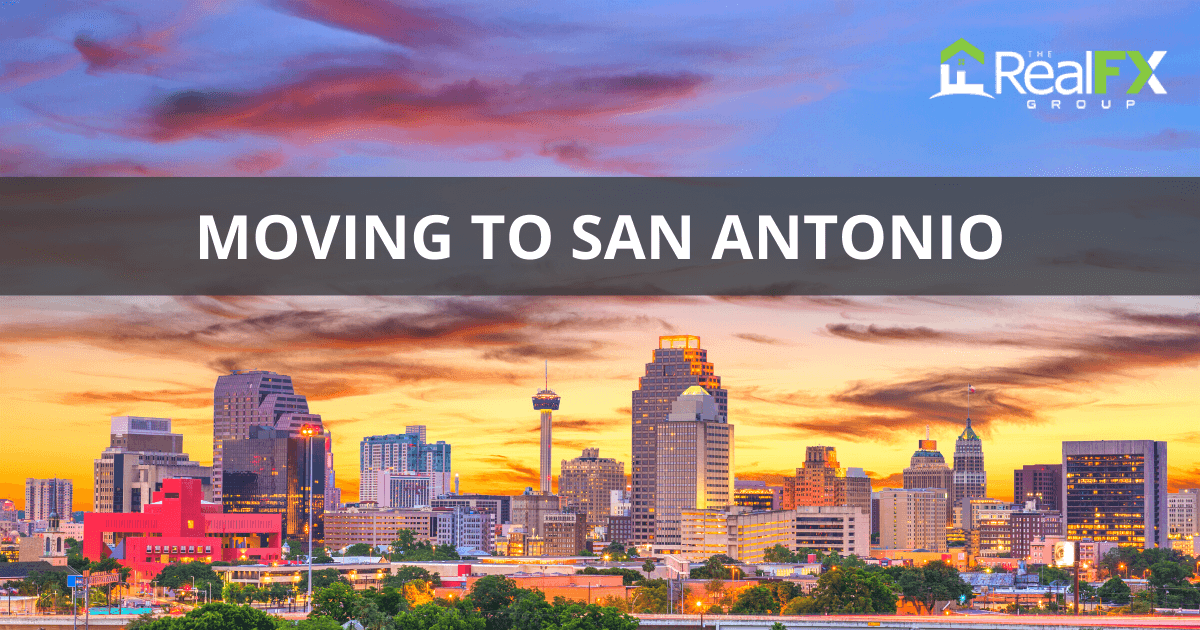 Living in San Antonio, TX
If someone has only ever heard of the Alamo but never visited, they might picture San Antonio as a tourist destination. While San Antonio might be famous for its critical role in the history of Texas' independence, the city boasts so much more than that.
San Antonio is an ideal mix of Texas charm and a big-city draw. Situated in the Texas Hill Country, San Antonio has gorgeous rolling scenery, exciting attractions, and a robust economy. Not only is it a hotspot for tourism, but the San Antonio real estate market is also one of the most desirable in the country.
Thinking about moving to Texas and considering San Antonio to make your next home? Keep reading to find out everything you need to know about moving to San Antonio.
10 Reasons to Move to San Antonio
Many who decide to make a move to San Antonio do so for a variety of reasons. Moving to a new city can be a big decision, but it is worth it when the place is a great fit. Here are the top 10 reasons to move to San Antonio and then stay long-term:
Affordable Cost of Living
Steady Job Market
Home to Many Successful Industries
Outdoor Attractions
Food for All Tastes
Festive Nightlife & Professional Sports
A Warm, Sunny Climate
Short Commutes
Public Transportation for All
An Abundance of Schools
San Antonio Cost of Living
For many who decide to call San Antonio home, the cost of living is a huge draw. The San Antonio cost of living is consistently 10-15% below the national average. Home prices are also below average because of an abundance of space and land, allowing for easier purchasing of a home, condo, or townhouse. Purchasing a two-story Texas-style home can run a buyer anywhere from $200,000 to $500,000 on average. While renting a place to live will cost from $800 to $1,200 per month, depending on size and location.
Similarly, public transportation, such as the local bus system and gasoline prices, run 10-15% lower than the rest of the country. These figures show how easy it is for anyone to make a life in San Antonio. When the cost of living is lower, everyone can make their dollar stretch further and feel free to enjoy their surroundings. Healthcare, groceries, and electric bills also run consistently lower than the national numbers, making San Antonio the ideal budget-friendly city.
More information about cost of living in San Antonio:
The San Antonio Job Market
The San Antonio job market is central to the city's stable economy. Knowing job opportunities are plentiful can give a much-needed sense of security. This is undoubtedly the case in San Antonio, where the military has several large bases, earning San Antonio the nickname Military City. Joint Base San Antonio, a combination of three major military bases, is the city's largest employer. It employs around 80,000 people, contributing mainly to the job economy.
Along with Joint Base San Antonio, other top jobs in San Antonio are at companies like Southwest Research Institute, Valero Energy Corp., and Toyota. The Northside Independent School District also provides a substantial number of jobs, as the district itself is the largest in the city, with around 100,000 students each year. Whataburger, H-E-B, and USAA are a few other notable companies starting in San Antonio. With numbers like these, it is clear that job growth will only continue rising. Securing a job in San Antonio is not an area of concern as it ranks below the national average for unemployment.
More information about finding a job in San Antonio:
Popular Industries in the Area
Each city has its share of popular industries that make up a large portion of the job market. San Antonio is no exception and is home to several leading industries like bioscience, renewable energy, and manufacturing. These jobs serve to make the city a forward-reaching place to be. Bioscience furthers the work of the many healthcare jobs located in San Antonio. Manufacturing and renewable energy are essential components of building a city that its residents can be proud of.
Things to Do in San Antonio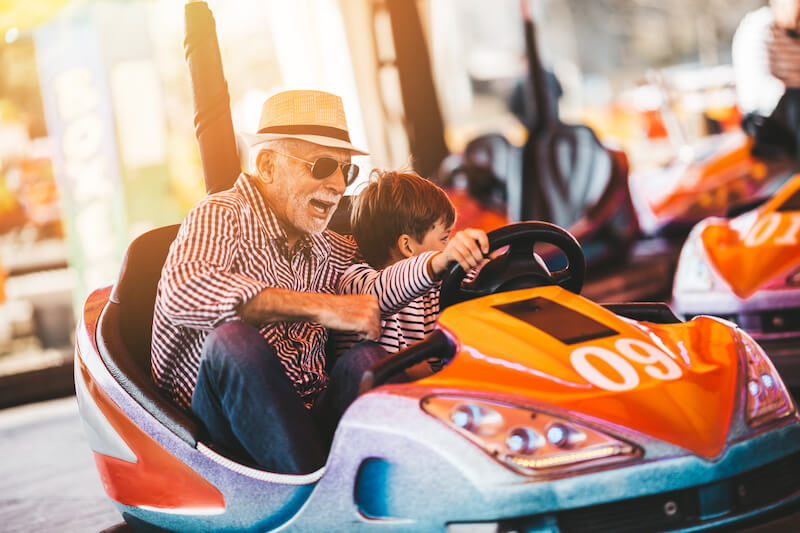 There are near-endless things to do in San Antonio. It is a popular tourist destination because of the exciting San Antonio attractions for visitors. The city is also home to several theme parks like Sea World and Six Flags Fiesta, located on the west and northwest sides of the town. San Antonio has many parks, splash parks, and pools to cool off in the summer heat. It also boasts a wide variety of restaurants, pubs, and bars. Nightlife, professional sports, and live events can be found throughout the city.
Outdoor Activities
One of the significant advantages of living in San Antonio is the city-like atmosphere without any hassle associated with living in a busy city. Parking is ample, streets are wide, and there is enough open space for everyone. Outdoor recreation is a popular pastime in San Antonio, where abundant state parks, rivers, and hiking trails. Hemisfair Park, a favorite park of residents and visitors alike, is located in downtown San Antonio and includes a splash park, playground, games on the lawn, and garden areas. Those who enjoy adventure, kayaking, tubing, or floating on the Guadalupe River are great ways to spend the day. Not to be forgotten, a day (or whole weekend!) exploring The Alamo and the San Antonio Missions is a must-see for cultural and historical buffs alike.
Restaurants, Breweries, and Bars
San Antonio has dining options for all tastes and needs, including renowned spots like Rosario's Mexican Café Y Cantina. Many San Antonians will argue it has the best chips and salsa in town. After a day on the river, hungry patrons will want to sit inside of a nice restaurant and enjoy some of San Antonio's famous barbeque at Country Line Barbeque, with locations both on I-10 and on the River Walk. Their brisket is moist and tender, just like Texas tradition demands. For those looking to meet friends for drinks after work and relax in an atmospheric space, Tex's Sports Bar on the River Walk is a fun place to unwind and has a beautiful outdoor view. Bar 414 is also a must-try spot. The bartenders put their unique style into their drinks, making for an enjoyable experience for all.
San Antonio Nightlife
As for nightlife, this Texas city should not be discounted. San Antonio has several up-and-coming nightclubs. Bonham Exchange is a popular location for those who love to dance. For live music of eclectic tastes in a cozy space, as well as cocktails, Luna is the perfect spot. Live entertainment, concerts, Monster Jam rallies, festivals, and more are frequently hosted at the Alamodome and the AT&T Center, each with massive seating capacities.
San Antonio Climate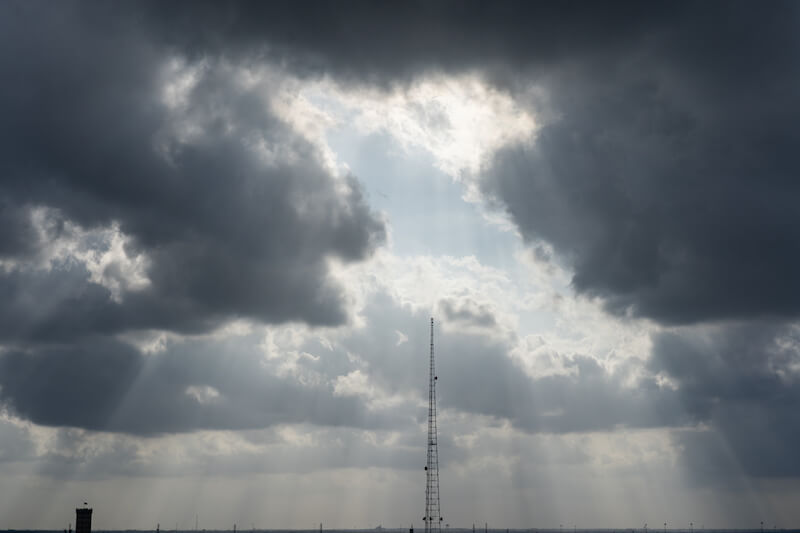 San Antonio's southern climate might cause some apprehension for those not used to higher temperatures. August is the hottest month, reaching nearly 96 degrees Fahrenheit on average. Never fear, though. The majority of the city's residents quickly grow accustomed to the heat and find delightful ways to pass the summertime. One of San Antonio's many pools, splash parks, or bodies of water is a great way to cool off. Fall and winter are mild and temperate, and spring is the perfect weather with its cool breezes and sunshine-filled afternoons. The city's average rainfall is between 33 inches per year, with October and March being the wettest months. The average yearly snowfall is less than one inch, meaning that snow is rare in San Antonio. For those looking to visit, October, November, March, and April are very pleasant, making fall or spring ideal for a trip to San Antonio.
More information about the climate in San Antonio:
San Antonio Traffic
Traffic is always a concern when relocating to a new area, but San Antonio is well known for its manageable traffic despite its large size. The average commute time reported is just over twenty minutes and falls below the national numbers for commute times by several points.
Most commuters in the city get to work via their vehicle. There are few city areas with substantial traffic, but the Stone Oak area can be congested, especially on U.S. 281 from Stone Oak Parkway. North Interstate 35 to Northeast Loop 410 has also been reported to cause delays, though those are minimal and rarely the kind of stand-still traffic that can be a nightmare for commuters and casual drivers alike.
Many popular destinations are within a short drive from central San Antonio. For instance, Sea World is just 23 minutes away, Six Flags Fiesta Texas is 20 minutes away, and the Natural Bridge Caverns is a 34-minute drive. For those visiting the downtown area and the River Walk, street parking is easily found, and some free and paid parking lots are available, making for a low-stress trip.
More information about traffic in San Antonio:
Alternate Routes Around San Antonio
Learning alternate routes and easy shortcuts can be a huge timesaver. For example, locals will insist that taking the access roads, roads just off the highway exits can be faster when driving during high-traffic times. Rush hour times run from Monday to Friday and last from about 7:30-8:45 in the morning and 5:00-6:00 in the evening. If possible, it is best to avoid significant roads during these times and take side roads if on Stone Oak Parkway or Northwest Loop 410 going away from town.
Public Transportation in San Antonio
San Antonio offers several options for public transportation. VIA Metropolitan Transit is the primary mode of public transport, serving both tourists and residents with routes across the entire city. These connect patrons to local entertainment venues, museums, historical sites, or significant retail centers like the Pearl and Southtown. Rates vary depending on the type of ticket purchased, but prices start at $1.30 for one regular bus pass and $2.65 for an unlimited regular bus day pass. While express bus passes can be purchased for $2.60 for transportation over highways and through downtown.
Taxi services are available in San Antonio, and a few companies do exist, but it is not common to see too many taxis on the roads. Because most residents own a vehicle or use the bus system for a lower-cost option, taxis are not the preferred mode of transportation. Ride-sharing apps like Uber and Lyft are slightly more popular and can be procured from anywhere within the city in a quick and reasonable timeframe.
San Antonio Schools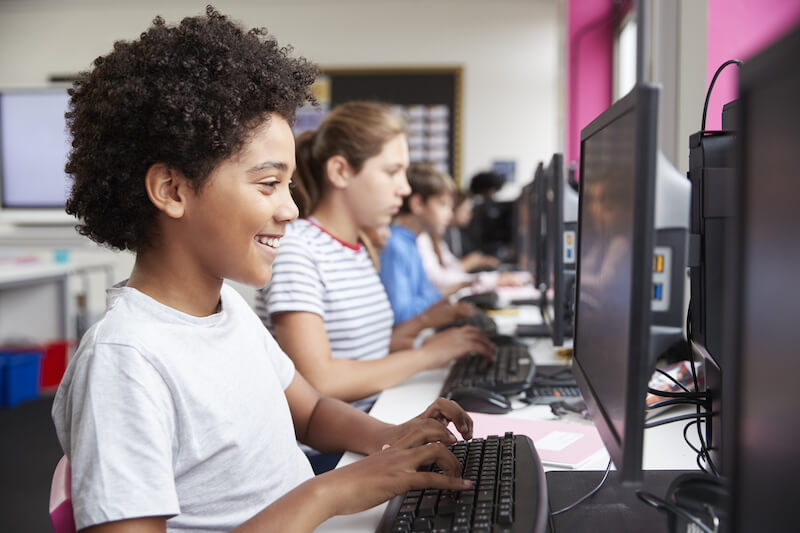 San Antonio has several school systems for its residents. BASIS San Antonio Primary, located in the Medical Center, is part of Texas charter schools' BASIS branch that focuses on critical thinking and technology. Bush Middle School District has a 17 to 1 teacher ratio in the North East Independent School District and offers foreign language classes. In the Northside Independent School District, Health Careers High School focuses on health careers, giving students a fast track to those fields when they graduate. There are several high education schools in San Antonio, with The University of Texas at San Antonio and The University of the Incarnate Word being solid options.
Finding a New Place to Call Home in San Antonio
San Antonio has much to offer in job opportunities, real estate, and an active, fulfilling lifestyle. Visitors will find it relatively easy to navigate your way across the city, whether using their vehicle or the city's transportation system. There is a great deal of history and culture to explore and excellent food to sample.
For those looking to relocate to the San Antonio area, make sure you are prepared for the summer heat with many indoor air-conditioned or outdoor water activities. Becoming acclimated is sure to be an easy and painless process with so many beautiful distractions. And, luckily, it isn't hard at all to find an apartment or home that is central to both a place of employment and other areas of interest. Overall, San Antonio is the ideal place to spend time, work, and relax.
If you're looking for a San Antonio home, contact The RealFX Group at (512) 956-7390 to get in touch with an experienced local real estate agent and discover your San Antonio dream home today.