Life in The Lone Star State: A Native Texan's Guide to Relocation & Homebuying
Posted by Danny Evatt on Tuesday, October 5, 2021 at 9:52 AM
By Danny Evatt / October 5, 2021
Comment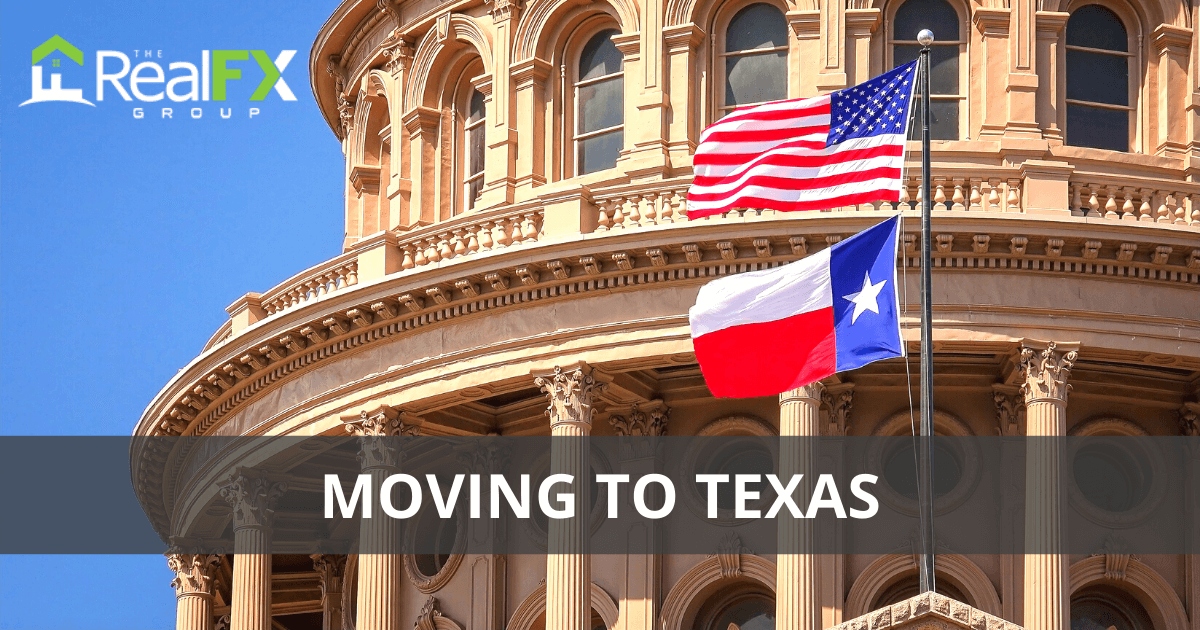 Living in Texas
These days, it seems like everyone is moving to Texas looking for something good. Jobs are the biggest draw. Texas' economic health is among the best in the world. But, employment isn't the only motivation behind the state's growing population. Many come for the lower taxes, affordable housing, and available land. Opportunities for higher education are another incentive. Texas has the fourth-highest number of four-year schools and the second-highest number of two-year schools in the U.S.
What's more, Texas offers numerous state-funded grant and scholarship programs to Texas residents enrolled at in-state institutions. Additionally, Texas' diverse terrain caters to a wide variety of personal preferences. Mountainous desert, rolling hills, and sunny beaches are among the state's well-loved natural features. Of course, the favorable weather is another plus. The lack of snow eases daily commutes, and the warmer temperatures accommodate year-round enjoyment of many recreational and leisure activities—two more major selling points with newcomers. Have you been dreaming about life in Texas? Keep reading to learn everything native Texans think you should know about living in The Lone Star State.
Table of Contents
Cost of Living in Texas
Texas' cost of living is among the lowest in the country, and, in some areas, houses are a real bargain. The median home price in Texas is roughly 15 percent cheaper than the national median. In other words, a home that costs $200,000 in Texas would cost an average of $30,000 more elsewhere nationwide. For luxury homes, San Antonio offers some of the best deals in the country. Renters can save money too. For example, a two-bedroom apartment in Texas typically costs about 10 percent less than the national average.
On average, the cost of living in Houston is the lowest of the five largest major metro areas in the United States. And while the cost of living in Austin is higher than most of Texas, is still lower than many other cities of comparable size in other parts of the country.
Moreover, the state is replete with budget-friendly grocery stores. The Texas-based H-E-B supermarket chain consistently ranks among the lowest-priced grocery stores in the US. Groceries cost about 6 percent less here, compared with the national average. Gas prices are lower, too, but auto insurance costs slightly more than the national average. As such, owning and maintaining a vehicle in Texas is a little more expensive than in most other states.
The cost of utilities is on par with the national average unless the home uses natural gas. In that case, energy bills are much lower. One may also expect to save on healthcare and miscellaneous items, such as clothing and entertainment. These, too, cost less than the national average. Overall, the cost of living in Texas is low.
More information about cost of living in Texas:
The Job Market in Texas
Many of the nation's leading companies are rooted in Texas. The following is a sample of companies headquartered in Texas' major cities:
Dallas-Fort Worth
ExxonMobil
AT&T
Pizza Hut
JCPenney
American Airlines
Gold's Gym
Cinemark
Houston
Phillips 66
Sysco
Hewlett Packard Enterprise
Baker Hughes
Foxconn Assembly LLC
San Antonio
USAA
Valero Energy
iHeartMedia
H-E-B Grocery Company
Austin
RetailMeNot
Whole Foods Market
Dell Technologies
Oracle
Hiring managers can hardly keep pace with the ongoing need to fill roles, especially in the top job sectors, including retail trade, professional services, leisure and hospitality, and health care. All levels of experience and education are needed to fill various positions, such as food service workers, home health aides, marketing managers, sanitation workers, teachers, business executives, nurse practitioners, travel experts, and more.
More information about finding a job in Texas:
Major Industries in Texas
Texas' economy is multifaceted. Major contributors are the oil and gas industry, farming and ranching operations, banking business, and steel production companies. These, too, need to fill positions requiring a range of talent, education, and experience. People moving to Midland find that career opportunities include petroleum technicians and engineers, geologists, agricultural managers, machine operators, millwrights, chemists, financial managers, loan counselors, and accountants. Entry-level positions and on-the-job training will open the doors to these fields, but post-secondary education is generally essential for career advancement.
Things to Do in Texas
Work hard, play hard is a way of life in Texas, where there are just so many things to experience. The biggest challenge is deciding where to go and what to do first. For example, West Texas is a sprawling desert that beckons adventure in areas like Midland (search Midland homes for sale). Starry skies, scenic hiking trails, and the world's largest spring-fed swimming hole easily qualify as bucket list material. Meanwhile, Central Texas is home to Austin, which boasts a world-famous music scene (search Austin homes for sale). And then there's East Texas, a mish-mash of woodlands and wetlands. Sporting events, regional cuisine, entertainment, shopping, scientific achievements—find all that and more in Texas' big cities. Between the forest and the bayous are some of the best places for kayak fishing, canoeing, and camping. It's easy to fill free time on a playground as big as Texas.
Outdoor Activities in Texas
Outdoorsy types looking for something beyond the usual certainly have options. There's plenty of good spots for birdwatching, such as High Island. In the spring, millions of trans-Gulf migrants stop there to rest. Near Austin, Lake Travis is a haven for scuba divers (Search Lake Travis homes). A series of sunken vessels, known as Wreck Alley, is one of several enjoyable dive sites. And, beachcombing is big on the Gulf Coast, where treasure hunters collect shark teeth, seashells, arrowheads, sea glass, and other prized souvenirs.
Famous Foods in Texas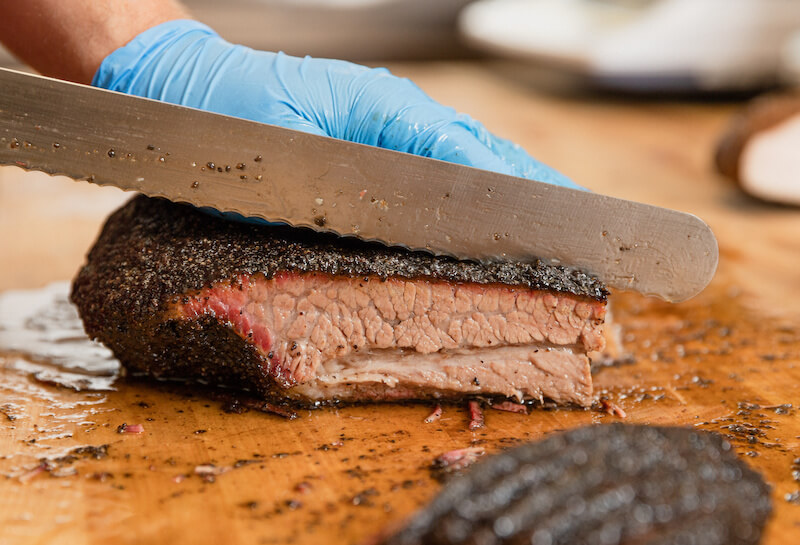 The pillars of Texas cuisine are arguably barbecue, seafood, and Tex-Mex. As the name implies, Tex-Mex is the fusion of Mexican recipes and the culinary influence of immigrants who settled in Texas. They introduced foods such as ground beef, wheat flour, cheddar cheese, and cumin. Over time, the culinary marriage gave birth to Tex-Mex favorites such as burritos, beef enchiladas, fajitas, chimichangas, and queso. Great Tex-Mex restaurants can be found in every region of the state.
The best seafood restaurants in Texas, however, are mostly found along the Texas Gulf Coast. By far, the local favorite seafood is fresh Gulf shrimp. It's prepared in all sorts of ways, but Shrimp Boil and Fried Shrimp are area specialties. Gulf oysters are popular too. The relatively large and meaty shellfish are especially good open flame-grilled on the half shell and topped with garlic butter and parmesan cheese. But Texans also eat them battered and fried and piled high on po'boy sandwiches and right out of the shell raw with hot sauce.
There are a couple of things that give Texas-style barbecue its world-famous taste, one of which is time. A brisket, for instance, is smoked for hours—specifically, an hour for every pound of meat. Smoke is also essential. Texans burn mesquite, pecan, oak, or some combination from these to achieve the desired flavor. A dry rub of salt, sugar, and spices is often applied before cooking. And, in Texas, a tangy sauce is commonly served on the side. In Dallas, the Pecan Lodge is a mom-and-pop joint made famous by its family recipes. Another world-class establishment, Killen's Barbeque, is well-loved for its meats and beef ribs in particular, but the sides too are well worth the trip to either of the Houston-area locations. Franklin Barbecue is the one to try in Austin. Diners rave about how juicy everything is, even the smoked turkey. And in San Antonio, the hot spot is Smoke Shack BBQ + Southern Kitchen. Fans savor the Smoke Shack Mac, macaroni, and cheese topped with chopped brisket and barbecue sauce.
Festivals and Seasonal Activities in Texas
Small-town rodeos are ongoing throughout the year, but the biggest rodeos are held annually, usually between January and March. These include:
Fort Worth Stock Show & Rodeo
Houston Livestock Show and Rodeo
San Angelo Stock Show and Rodeo
San Antonio Stock Show and Rodeo
Matagorda County Fair
Austin's South by Southwest (SXSW) attracts more than 20,000 people every March. The three-pronged event encompasses music, film, and technology and hosts multiple festivals and conferences for days. In July, art lovers converge in Aransas Bay for the Rockport Art Festival. Fine art, folk art, music, and children's activities round out the exhibit. Proceeds benefit the Rockport Center for the Arts. In the fall, Fort Worth's Oktoberfest celebrates German food, drink, music, and culture. Also, in October, the Austin Chapter of the American Institute of Architects hosts an annual tour of some of the most innovative new construction homes in Texas. Tickets for virtual and in-person tours are sold online.
The Climate in Texas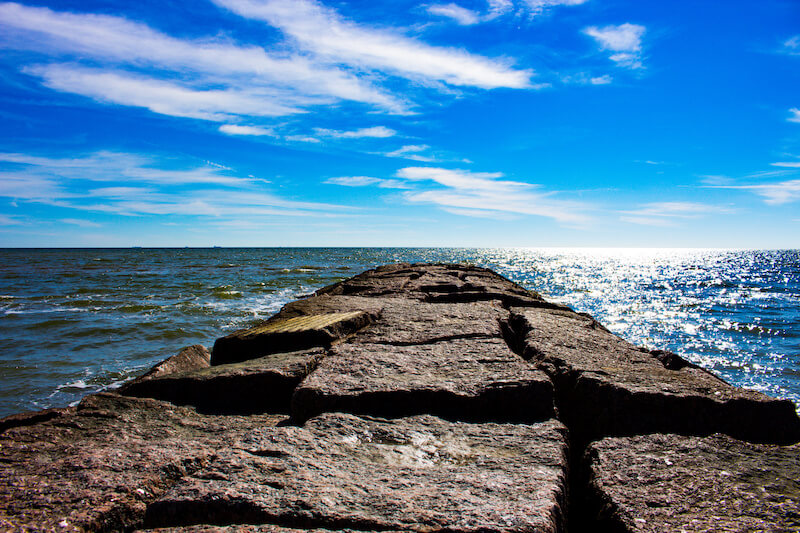 Texas' climate varies widely. The far west side is mostly arid or desert, transitioning into the plains of the Panhandle. The east is mostly a humid forest. Dallas, Houston and parts of Austin and San Antonio are within a subtropical climate zone, experiencing mild winters and hot summers. Houston is the wettest, with annual rainfall averaging almost 50 inches. The others get between 30 to 37 inches per year on average. But, precipitation is highly variable from year to year. For instance, in San Antonio, it might rain 40 inches one year and less than 20 inches the next.
January is the coldest month, with the average low hovering between 40 and 45 degrees Fahrenheit in Houston, Austin, and San Antonio. It gets a bit cooler in Dallas, where the average low is around 37 degrees. So, Texas usually doesn't get much snow except in the Panhandle and on the far northwestern side. August's hottest month, with the four largest metros averaging highs between 95 and 100 degrees F.
Driving in Texas
Driving through Texas' largest cities can be daunting at first, but new residents can quickly learn the layout. Part of the challenge is that some of the major highways have multiple names. Case in point: Highway I-45 has three names. From Houston to Galveston, it's the Gulf Freeway. But, from Houston to Dallas, it's the North Freeway. Furthering confusion, GPS-generated data doesn't always match road signage. Taking time to study a map and learn all applicable highway names beforehand is essential to smoother travel.
Another thing to be aware of is that frontage and service roads are known as "feeder roads" in Houston. They're essentially the same thing, but feeder roads may have as many as four lanes going in the same direction. Last-second moves between lanes are hazardous, if not impossible, so planning is vital. Driving laws differ between the states. New residents may take defensive driving courses to learn the road rules for driving safely in Texas.
More information about traffic in Texas:
Universities and Education in Texas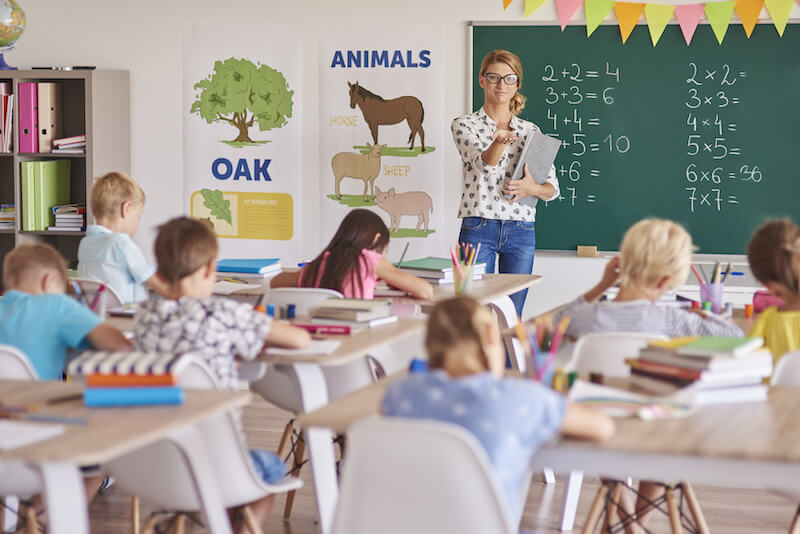 Many of the state's campuses of higher learning are located in the four major metros, plus Fort Worth and El Paso. But, there are so many schools in Texas that people living in midsize cities and smaller communities are often within driving distance of higher education. The Texas Higher Education Board has set a goal that, by the year 2030, 60% of Texans between ages 25 and 34 will complete a post-secondary education. Toward this end, all Texas high school districts are required to offer their students the option of earning the equivalent of at least 12 semester college credit hours via AP, IB, or dual credit.
According to 2021 rankings, four Texas school districts are named among the nation's 25 largest districts, including:
Houston ISD, Eighth
Dallas ISD, 16th
Cypress-Fairbanks, 21st
Northside ISD, 25th
One of the advantages of large school districts is the generous mix of extracurricular activities. In addition to common electives such as sports and fine arts, students can join all sorts of school-sponsored special-interest groups and niche clubs. These may include:
African American Heritage Student Association
American Field Service
Best Buddies
Ecology/Environmental Club
Smart Financial Credit Union Student Advisory Board
Spanish Poetry Club
Ultimate Frisbee
Vietnam War History Club
Wakonda – Freshman Club
Again, extracurricular activities vary between campuses, so exploring school offerings before enrollment is a good idea.
Ready to Move to Texas?
Texas offers an exciting, affordable, and welcoming place to live. There's plenty for Texans to be happy about with so many fun things to do, a thriving economy, and a robust real estate market. It's no wonder that Texas is known as the Friendly State!