Moving to Tyler? 7 Reasons You'll Love Living in Tyler, TX
Posted by Danny Evatt on Monday, November 22, 2021 at 11:23 AM
By Danny Evatt / November 22, 2021
Comment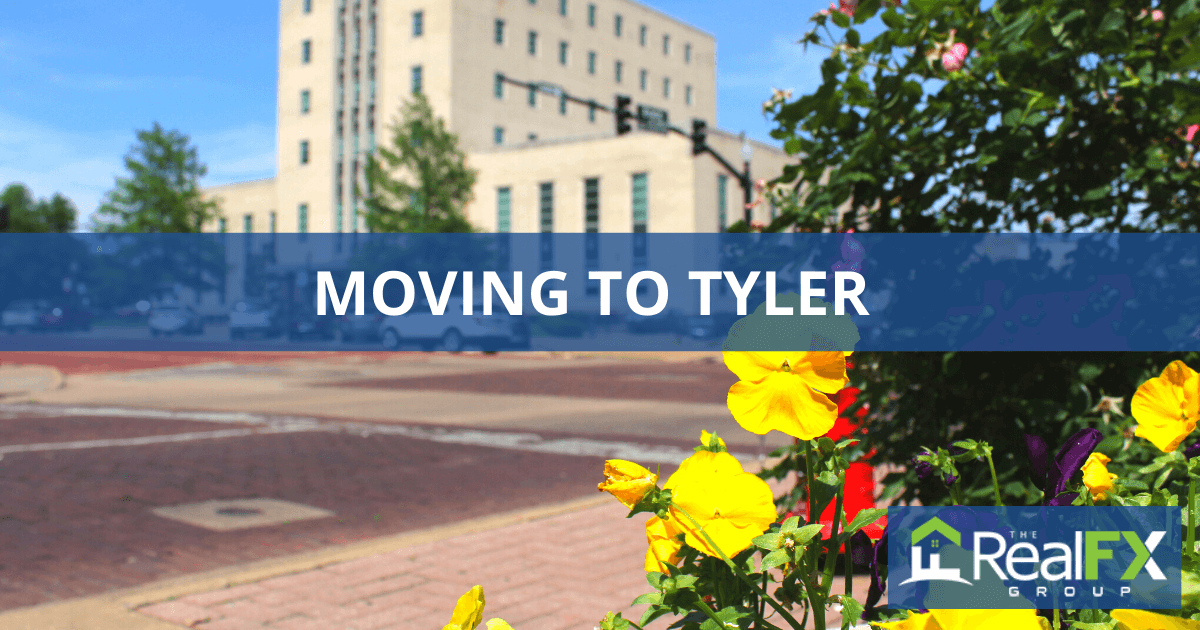 Living in Tyler, TX
Tyler, Texas, is the jewel of East Texas. Labeled "Rose City" after its primary export, the city of Tyler is full of natural beauty, from community gardens to parks, to lakes. Tyler could be the perfect place for people looking for a town that's big enough to offer culture and diversity but small enough to feel laid-back and friendly. If Tyler doesn't offer all the excitement and variety one needs, Dallas is just a short, 90-minute drive up the interstate. A major East Texas educational, medical, and retail hub, Tyler is easily accessed via numerous converging highways, including I-20, US 69 and 271, and Texas highways 31, 110, and 155.
With more and more people moving to Texas, Tyler draws attention from people who aren't bound to one of the five major cities. With a slower pace of life, lots of fresh air, shorter commute times, lower cost of living, and friendly people all contribute to Tyler's small-town, peaceful vibe. Keep reading to learn everything you need to know about moving to Tyler.
Table of Contents
Ten Reasons to Move to Tyler
The city offers a hometown, friendly community feel but with proximity to big cities.
Tyler is easily accessed from all over via several converging highways, including Interstate 20.
With three hospitals, including the state-of-the-art UT Health System, and numerous specialty clinics, Tyler offers lots of good choices for quality healthcare.
Three local colleges, including UT at Tyler, offer plentiful opportunities for those seeking higher education.
Experience the culture, tradition, and pageantry surrounding the famous Tyler Roses and the Texas Rose Festival.
Tyler offers excellent food with restaurants offering everything from down-home regional favorites to high-end cuisine.
Live music can be enjoyed on patios and in venues all across the city, as well as at fabulous yearly music fests such as The Red Dirt BBQ and Music Festival in downtown Tyler.
Tyler abounds with talent and culture with several performing arts venues and museums, including the world-class Tyler Museum of Art, on the TJC campus.
With a plethora of local and surrounding parks and lakes, there is no shortage of opportunities for fishing, swimming, hiking, and picnicking in gorgeous East Texas natural surroundings.
Known as a retail hub of East Texas, Tyler offers shopping from malls to high-end boutiques, from fashion to antiques to gourmet food and everything in between.
Cost of Living in Tyler
Living is easy in Tyler. The general cost of living, including the cost of groceries, gas, and healthcare, is below the national average. Furthermore, the cost of housing is well below the national average and even below the Texas average. On a cost of living index where the national standard is 100, the cost of housing in Tyler is 84.3. The median rent in Tyler remains right around $1000 per month. There are homes for sale in and around Tyler to fit every budget, whether economy or luxury. There are sweet bungalows in brick-street, historic neighborhoods, new construction, gated community homes, giant old mansions, and everything in between. The median home cost in Tyler is between $140,000 and $285,000. Tyler has grown considerably in the last decade, and new homes and apartment complexes are being built steadily. Choose to live in a brand-new neighborhood or opt for vintage character and old-growth magnolia, pecan, and pine trees.
More information about cost of living in Tyler:
Tyler Job Market
Tyler's employment and opportunities have remained strong over the years due partially to its large, state-of-the-art healthcare and medical community. There are three hospitals in Tyler, the CHRISTUS Trinity Mother Frances System, Baylor Scott and White Texas Spine and Joint Hospitals, and UT Health East Texas, which heads the UT Health System with family practice and specialty clinics, as well as free-standing emergency rooms, all over the city.
Tyler's other major industries include education, retail, hospitality, and manufacturing. Tyler is home to the University of Texas at Tyler, part of the UT system and a significant employer in the city, and Tyler Junior College and Texas College. Brookshire's grocery chain was founded in Tyler, and Tyler continues to host its corporate headquarters and a huge distribution center.
Tyler's public entities, the City of Tyler, Smith County, and the Tyler ISD employ over 40,000 people. Major companies include manufacturers Trane, Carrier, Tyler Pipe, and Cavender's Boot City. East Texas Oil and Gas, eight other major, and around a hundred small oil and gas companies operate in Tyler. Additionally, several small high-tech companies, Group M7, Arrick Robotics, Power-Up, CBI, and Synthesizers.com, are significant job providers in the area.
The highest percentage of part-time workers are employed in the agriculture industry, namely Tyler's rose and nursery industries. Tyler provides more than 20% of the country's commercial roses, thanks to the sandy loam in the area that was no good for tobacco or other traditional cash crops after the Civil War. The culture around roses is huge in Tyler, and the industry is growing all the time.
More information about finding a job in Tyler:
Things to Do in Tyler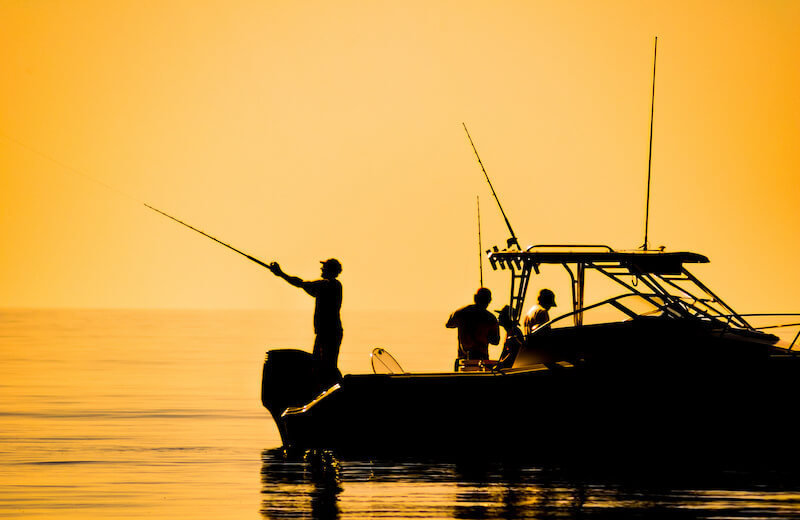 There are plenty of choices to keep everyone active and entertained in Tyler. With East Texas lakes for fishing and swimming, museums, performance venues, and a dynamic food and drink scene, Tyler has entertainment that rivals even the biggest cities in Texas. Texas Freshwater Fisheries Center offers an educational tour and a very tickly experience for kids who aren't afraid to stick their hands in the water. Texas Rose Horse Park offers many experiences, from classes to demonstrations to camping. One can even spot a herd of zebra roaming the Tyler countryside.
Outdoor Activities in Tyler
Tyler abounds with natural beauty. The Tyler Rose Garden is free and opens every day, from dawn to dusk. Enjoy 14 acres of more than 35,000 rose bushes in 500 varieties. During the Texas Rose Festival, the third week of October, the garden hosts The Queen's Tea, displaying sweet-scented sculptures made entirely of roses and giving the public the chance to view, up close and personal, the Rose Queen and all her court in their extravagant and colorful gowns, a Tyler tradition for over 87 years.
The Tyler Azalea Trail is a driving route through some of Tyler's oldest neighborhoods where, in late March and early April, the homes with the most beautiful displays of azaleas, in abundant sprays from white to pink to red, can be viewed. More blooming beauties can be seen at the Tyler Botanical Garden, the Children's Park, and Mrs. Lee's Daffodil Garden. After all the flowers, how about a visit to a pick-it-yourself blueberry farm or one of several farmer's markets and fruit stands?
Tyler boasts over seven lush golf courses, including The Cascades, golf, tennis, and residential club with an 18-hole champion golf course and over 185 acres of lakes, greenery, gorgeous golf course, and waterfront homes styles ranging from Tuscan to sprawling, traditional Texas homesteads.
Enjoy fishing, swimming, boating, and camping at Tyler lakes, Tyler State Park (where a fishing license is not required), or The Boulders at Lake Tyler, or half a dozen lakes just a hop skip and a jump away, including Lake Palestine, Lake Fork, Lake Big Sandy, and Lake Tawakoni. If sandy shores and kelp don't sound inviting, there is always swimming at the indoor water park at The Villages. Also, in Tyler, many neighborhoods host their own community swimming pools.
Animal lovers will find what their heart desires in Tyler. Feed lettuce to giraffes or laugh at the monkeys at Caldwell Zoo. Observe exotic animals like zebra and kangaroo, in something very similar to their natural habitat, at Cherokee Trace Drive-Thru Safari. (There are homes and lots for sale amongst the wild animals, as well.) Tiger Creek Animal Sanctuary is a big cat rescue (featuring the oldest tiger in captivity and a tiger once belonging to Michael Jackson) offering tours to those who are brave of heart.
Restaurants, Breweries, and Bars in Tyler
Tyler has every familiar chain restaurant one could ever want, but also some incredible local gems which serve every manner of Southern delicacy and serve them well, indeed. Partake the best birria tacos at Ruby's, grab crawfish pie at Rick's on the Square, or pick up BBQ from the iconic Stanley's or Bodacious BBQ. For a high-end experience, Villa Montez serves fresh, gourmet Mexican food in a historic mansion. Dakota's Steak and Chophouse serves up Waygu beef that melts in your mouth like butter and the best fresh-baked bread. Slow down for a while with coffee and pie at The Foundry.
Locals can point out local hidden treasures like The Tortilla Factory, a hole-in-the-wall in a residential neighborhood that has served outstanding homemade tamales for decades, street tacos before they were cool, and even offer pre-ordered casseroles and enchiladas to feed a crowd. Hattie Mae's Sum 2 Eat has an ever-changing menu of down-home, entrees, and sides like grandma used to make if your grandma was from the South and really knew how to put her foot in it. The smothered pork chops are to die for, the gumbo, the German chocolate cake, the cabbage, or...oh my goodness! Just try it all!
Tyler hosts two breweries, ETX Brewery and True Vine Brewing Company, both serving up craft brews from their store-fronts and distributing to bars throughout the city. Smith County was a dry county until fairly recently, so new breweries and bars are emerging all the time. One stand-out, like Rose City Draft House, serves over 30 Texas craft beers. Several local restaurants have stellar cocktail games, like The Pearl, a seafood restaurant and oyster bar on The Square (the center block of downtown and a hub of activity), or 1836 Texas Kitchen, where just the margarita selection is mind-blowing, never mind the food.
Nightlife in Tyler
There's plenty to do for a night out in Tyler. Tyler's live music scene is off the hook, with big venues that book big acts and local and regional talent playing patios all over the city every week. The Garage Bar, built in an old mechanic's garage, hosts pool, dancing, and live music. Their food selection is limited, but they are just off The Square, known nights and weekends, as Tyler's food truck lot, and the Garage Bar's owner encourages patrons to bring their food truck nosh right inside and enjoy. For sports bar fanatics, there is Where's Rufus and Sports Zone. Dust off your boots and get to scootin' at Cowboys or The Brass Star. Liberty Hall is a restored 1930 Art Deco movie theater showing classic films, hosting stand-up comics, and booking great live music acts. They even host amazing seasonal events like the Rocky Horror Picture Show sing-along on Halloween.
Tyler Climate
Tyler is a pleasant place to live, as it is slightly cooler than other cities in Texas. Like the rest of Texas, it is subject to the whims of precipitation, sometimes in drought, sometimes flash-flooding, but winter is the wettest season there, and the average rainfall in Tyler is 46 inches. Despite the wetness, winters are mild, often only requiring a hoodie to make it through. January is the coldest month, with temperatures from 39-55 degrees.
Tyler only averages one inch of snow per year, so while states further north are still dealing with ice and slush, daffodils and hyacinths are blooming all along Tyler highways. The most pleasant months are October, April, and May, making these months a great time to visit, as October and May are the peak months for roses. In these months, vendors at roadside stands sell the most fragrant bouquets of a dozen Tyler roses for just a couple of dollars.
August is the hottest month at an average daily temperature of 74-95 degrees, with some days reaching 100 degrees. Texans do love their air conditioning, and for a good reason!
More information about the climate in Tyler:
Traffic in Tyler
Tyler is a city that is, in general, straightforward to navigate. It is laid out in a wagon-wheel configuration, with the main road around the city being Loop 323. Traffic can be congested on the Loop during lunch hour and commuting times. The same can be said for Broadway Avenue (State Highway 69), which runs north and south, through the middle of the city.
Luckily, many other roads bisect the city and can be used to get all the same places that the Loop goes. Commute times in Tyler are low at an average of about 20 minutes, with most commutes at 10-15 minutes.
More information about traffic in Tyler:
Tyler Public Transportation
Tyler offers a city bus system, Tyler Transit, which is extremely affordable at $1.00 per adult or $.50 for students or seniors. They also offer all-day, 7-day, or 30-day passes. There are five regular bus lines, plus the Campus Express, which runs twice a week, on Wednesdays and Saturdays, and is meant to get college students to the places they need to go for groceries and essentials. Tyler offers kids 18 and under free bus rides to the city pool or the library in the summer.
Tyler Cab is an on-call taxi service, and Uber and Lyft are also available in Tyler (rideshare and delivery services). There is also a rideshare app, Pony Ryde, that is original and local to Tyler and is an excellent way to get curb-to-curb services for disabled individuals. They also pride themselves on eco-friendly, alternative-fuel vehicles.
Schools in Tyler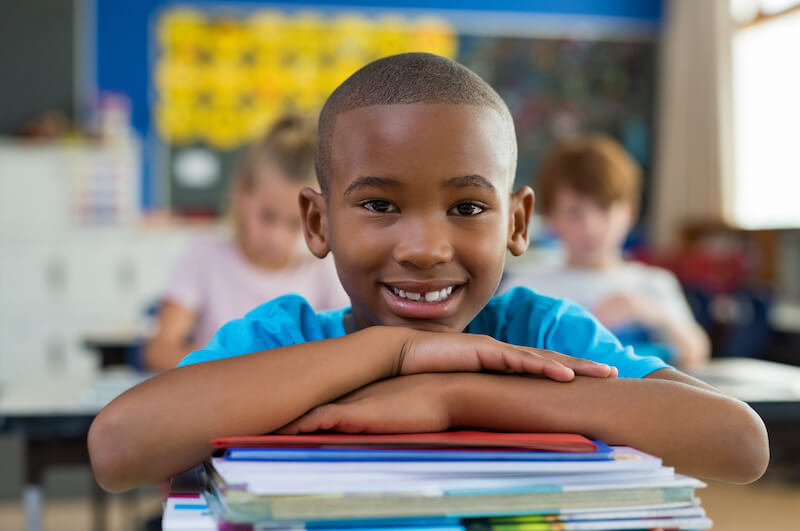 Tyler Independent School District comprises two standard high schools, John Tyler and Tyler Legacy, six middle schools, and seventeen elementary schools. TISD also has several "innovation schools," including a dual-language immersion school, a school for exceptional programs where special needs kids excel, Caldwell Arts Academy magnet school, and RISE Academy alternative school for kids at risk of dropping out. If accepted at Early College High School, students can graduate with both their high school diploma and an associate's degree from Tyler Junior College at once. High school students can explore career paths and earn certificates and licensure at the impressive, new Career and Technology Center.
Smith County also includes Whitehouse, Chapel Hill, and Winona Independent School Districts.
Higher education is one of the major benefits of moving to Tyler. UT at Tyler hosts world-class nursing, pharmacy, pre-med, and business schools, among others. Tyler Junior College and Texas College are also good options for area students.
Tyler, Texas Has Something for Everyone
Tyler, Texas, offers a little or a lot to feed every soul who passes through. Tyler is a city rich in history and tradition while also embracing the importance of growth and innovation. Tyler offers opportunities in many forms for those looking for a peaceful home base, a slower pace than the big city, more variety, and better jobs than a small town, lower average housing costs, or easy access to all the natural beauty Texas has to offer. If education or healthcare is a priority, Tyler offers excellent choices for those, as well. In Tyler, a local small business owner supports veterans' initiatives; entire neighborhoods come together to help where help is needed, the arts and sciences are celebrated, nature is preserved, neighbors become great friends. Tyler truly offers the perfect middle ground between a big city and a small town.