Moving to Waco, Texas: 10 Reasons to Love Living in Waco
Posted by Danny Evatt on Wednesday, November 3, 2021 at 8:57 AM
By Danny Evatt / November 3, 2021
Comment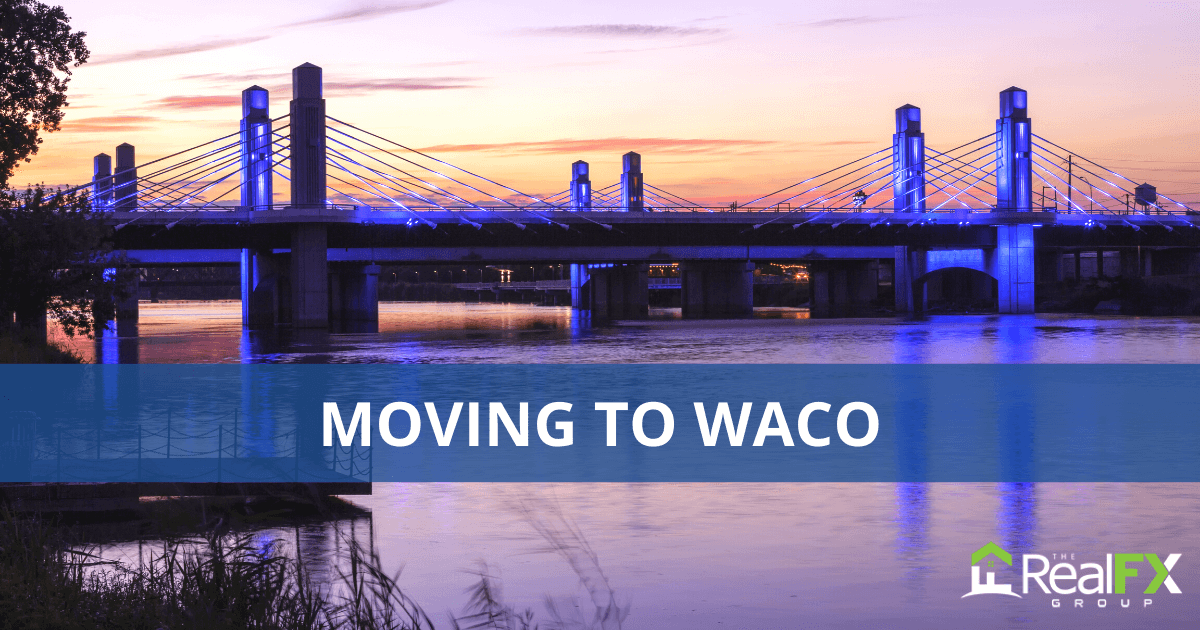 Living in Waco, TX
At the heart of Central Texas, Waco is a flourishing city with a booming downtown area, a growing job market, nationally recognized sites, attractions, and picturesque natural beauty. These days, it seems like everyone is moving to Texas, and the Waco real estate market presents an exciting opportunity to own a home in one of the state's best cities. Keep reading to learn everything you need to know about moving to Waco.
10 Reasons to Move to Waco
Location, Location, Location: Waco is conveniently located in Central Texas, making travel accessible to Dallas/Fort Worth, Houston, San Antonio, and the city of Austin.
Friendly, Small-Town Feel - Residents enjoy local businesses and less traffic.
A Booming Economy - Waco sees 2 million visitors per year.
Reasonable Cost of Living - Waco's living expenses are 10% lower than the national average.
Affordable Homes - Waco's housing expenses are almost 20% lower than the national average.
Selection of Schools - The city offers public and private school options for K-12 and three colleges with a range of programs for higher education.
Employment Opportunities - Some of the best companies in the nation have headquarters in Waco.
Shopping and Dining Variety - Find an array of national and locally-owned stores and restaurants.
Fun and Recreation - Explore museums, national monuments, nationally recognized attractions, a beautiful lake, two rivers, and a top-notch parks and recreation system.
Ways to Beat the Heat - Make a splash at the lake, rivers, and water parks.
Waco Cost of Living
The overall cost of living in Waco is about 10% lower than the national average. With housing expenses 18% lower than the national average, Waco is a great place to rent or buy a home. The median home price is $235,000, and the median rent is $885. There are numerous housing options, including single-family homes, condos, townhomes, luxury golf course estates, and waterfront homes.
Transportation expenses, including gas prices and bus and taxi fares, are 3% lower than the national average. With lots of variety and fees 17% below the national average, you won't need to sweat over your food and grocery expenses. You can also feel better about staying well with healthcare costs 7% lower than the national average.
The only category in which Waco is higher than the national average is utilities, at 6%. But the savings you receive in all other areas can make up the difference over time.
More information about cost of living in Waco:
Waco Job Market
The Waco job market is growing, with more companies moving to the area every year. Some Fortune 500 and other well-known companies have headquarters, offices, or plants in and around Waco, including Curves International, Time Manufacturing, Mars Chocolate, Coca-Cola, Hilton, Dillards, Amazon, Pilgrim's Pride, Sanderson Farms, and SpaceX. Some of the largest employers in Waco are Baylor University, Curves International, Texas State Technical College, City of Waco, American Income Life Insurance, and Time Manufacturing.
More information about finding a job in Waco:
Popular Industries in Waco
The above lists show that Waco has a diverse job market, with the primary industries being manufacturing, food and beverage production, and distribution. The city of Waco is focused on expanding five main sectors: advanced manufacturing, aerospace and defense, supply chain management, health care, and professional and financial services. That focus, along with a healthy business climate, provides an abundance of opportunities for job seekers. No matter your skills, you can find a work home in Waco.
Things to Do in Waco
Waco is a fun and picturesque city situated on Lake Waco and the Brazos and Bosque Rivers. Chip and Joanna Gaines may have helped put it on the map and highlight the many things to do and see in Waco.
There are a host of museums, including the Dr. Pepper Museum, the Texas Rangers Hall of Fame and Museum, the Mayborn Museum Complex, the Martin Museum of Art, and the McCulloch House Museum. You can also expand your historical knowledge by visiting Waco Mammoth National Monument, the Texas Sports Hall of Fame, the Armstrong Browning Library, Lev's Gathering Place, the Lee Lockwood Library and Museum, and the Waco Suspension Bridge. You can make some new furry friends at the Cameron Park Zoo and Bill and Eva Williams Bear Habitat. You can dine, shop, and learn a new skill at Homestead Heritage Craft Village. And you can visit one of the most popular tourist attractions in town, the Magnolia Market at the Silos.
Outdoor Activities in Waco
It's common knowledge that Texas summers are hot, but Waco's parks system offers many ways to cool off or have some fun in the sun. Lake Waco is the perfect place for sailing, fishing, hiking, or relaxing. The Brazos River, which runs through the north part of Waco, is another panoramic venue for fishing and kayaking, or you can take a walk on the Cotton Belt Trail and enjoy the picturesque views of the South Bosque River. Cameron Park, loved by the locals, offers a championship disc golf course and 20 miles of multi-use trails for walking, hiking, and biking. You can get wet and wild on those warm summer days at Hawaiian Falls Water Park or at the free spray pads located in six different parks throughout the city.
Restaurants, Breweries, and Wineries in Waco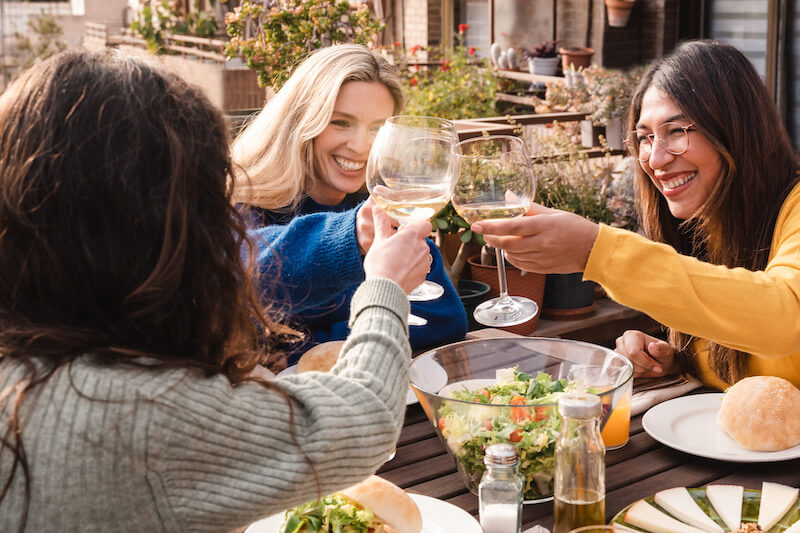 Food lovers can satisfy any craving with the eclectic restaurants in Waco. National chains offering delicious dishes include Texas Roadhouse, Olive Garden, Red Lobster, and Cracker Barrel. But some of the most exciting and mouth-watering meals are served in Waco's locally-owned restaurants, including La Fiesta, D's Mediterranean, The Blasian Asian, Schmaltz's Sandwich Shoppe, Uncle Dan's Barbecue, and Cajun Craft. Is your group having a hard time deciding where to go? Take a trip to Union Hall, Waco's new community dining space that offers even more options, including Italian, Asian, Mexican, and American cuisine, all under one roof.
Beer and wine connoisseurs can quench their thirst at one of Waco's local breweries or wineries. Bare Arms Brewing is Waco's original craft brewpub that also offers fun activities and events. Valley Mills Vineyards is a boutique winery that hosts wine tastings, private dinners, and small weddings. Balcones Distillery is an internationally recognized, award-winning craft distillery that began distilling in Waco over ten years ago. Country Spring Vineyard and Wine Garden is located on 33 scenic acres south of Waco. Brotherwell Brewing is a community-loving brewery that hosts the Eastside Market every month to bring together local artists, artisans, and entrepreneurs to help them grow and connect with others in the community. Southern Roots Brewing Company owners started brewing beer at home, opening the brewery when their beer became the favorite of friends, family, and neighbors. And Waco Ale Company is a brewpub that brews award-winning craft beer and creates delectable dishes for the community they love.
Nightlife in Waco
There is plenty to explore on a night out in Waco if you know where to look. Barnett's Public House and BJ's Restaurant & Brewhouse stay open late on Friday and Saturday night if you want food and drinks. If you're looking for live music and entertainment, The Backyard Stage and Grill features a concert stage, 40' outdoor screen, a rooftop deck, and games. If you're in the mood for live music and dancing, boot-scoot your way to the Melody Ranch, a true Texas honky-tonk with the largest dance floor in Central Texas. If you're itching to cheer on your favorite team, head to Bubba's 33, Half-Time Restaurant & Bar, or Buffalo Wild Wings. For a swankier date night experience, visit Austin's on the Avenue or Blue Dog Wine & Martini Bar. There are plenty of places to have fun when the sun sets in Waco.
Waco Climate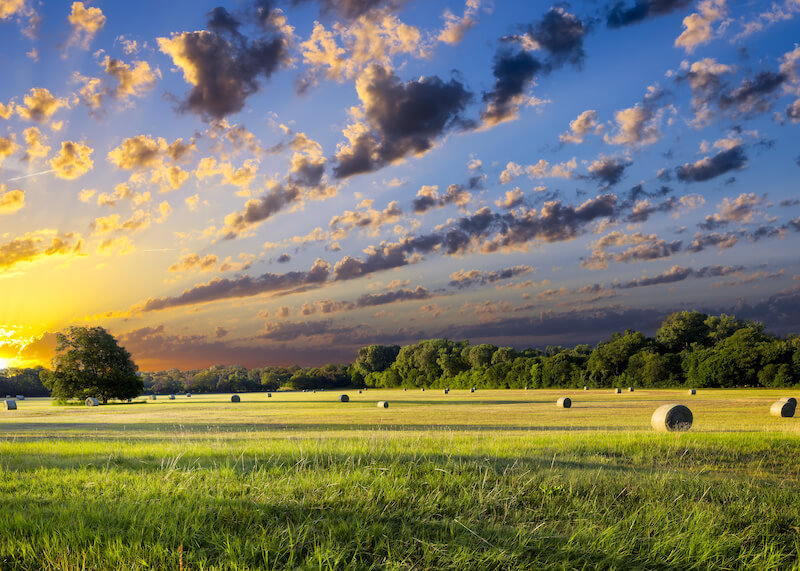 Waco experiences average high temperatures of 97°F during the summer. The mild winters make up for summer heat, with an average low of 39°F on the coldest day of the year. Spring and fall are beautiful in Waco, with average temperatures ranging from 65°F to 75°F. Waco tends to be dry in the summer months, receiving most precipitation in May and October. July and August are the muggiest months of the year when the humidity reaches its highest peak. The best time of year to visit is in March and April, when the weather in Waco is pleasant, the humidity is low, and the temperatures are mild, with average temperatures of 68°F to 77°F.
More information about the climate in Waco:
Traffic in Waco
Waco is on the I-35 corridor, with that interstate being the central north and south route through the city. Four other main highways flow through Waco: 6, 84, 77, and 31. The heaviest traffic in Waco is on I-35 in the early morning and early evening. The I-35 improvement project has added some delays and backups for motorists, but the traffic is still better on average than the other larger metropolitan areas in the state. The average commute time is 17 minutes, lower than the national average of 26 minutes. Most commuters travel alone by car, with only 0.5% using mass transit. The heaviest commute time is between 7:30 - 8:00 a.m., so plan to leave earlier or later than that for a faster drive to work.
More information about traffic in Waco:
Alternative Routes in Waco
Waco is easy to navigate if you know the area or have a trusty GPS. Check your traffic map before leaving home and plan a different route if the highways are busy. Valley Mills Drive is the go-to route through South Waco, and 18th Street is a great alternative route through North Waco. Franklin Avenue and Waco Drive travel north and south through Downtown Waco and are sometimes quicker, even with traffic lights than I-35 during rush hour.
Waco Public Transportation
The City of Waco Transit System offers public transportation throughout Waco and the surrounding communities. Buses run Monday - Saturday, safely shuttling residents to restaurants, stores, and colleges. The bus fare is $1.50, with discounts for students, seniors, and the disabled. The transit system also operates a demand response van service for those with disabilities who need transportation from their home. The fare is $3.00 per one-way trip.
The Silo District Trolley offers free rides to visitors in the downtown area, and there are free Baylor University gameday shuttles. Several companies, including Uber, also provide taxi services in Waco.
Schools in Waco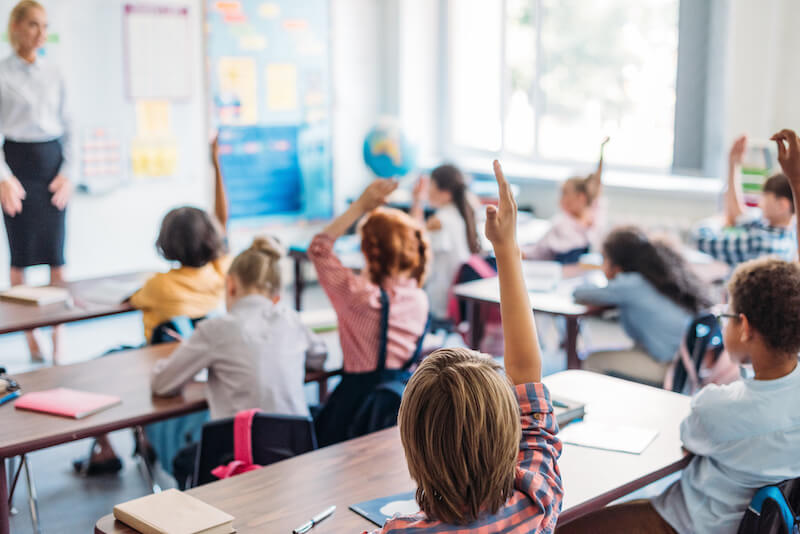 Five school districts serve K-12 students in and around Waco: Waco ISD, Midway ISD, LaVega ISD, China Spring ISD, and Bosqueville ISD. Waco ISD is the primary school district with more than 15,000 students. They offer a wide variety of curriculum through their five magnet schools and academic and extracurricular programs. The other four districts serve parts of Waco and the surrounding communities and offer a range of programs, including college and career readiness.
There are three colleges in Waco: Baylor University, McLennan Community College, and Texas State Technical College. Baylor is a private Christian university that teaches over 19,000 students from 50 states and 90 countries. It is a nationally ranked research institution with an athletics division that has won national championships in women's basketball, men's basketball, and men's tennis. McLennan Community College offers an attractive alternative for those who want to gain credits towards a degree or receive a career certificate. Texas State Technical College is a technical school that provides students the opportunity to gain hands-on experience in specialized fields, including aviation, transportation, information technology, and engineering. It assists them with finding jobs after graduation.
Waco: A Great Place to Call Home
Waco is a mid-sized city with the optimal blend of small-city charm and big-city amenities. That combination makes it a must-see destination in the heart of Texas. With its scenic vistas, fun activities, comfortable climate, and abundance of opportunities, Waco is one of the best places to move to in the United States and a wonderful place to call home.