In Austin, New Construction Homes Take the Lead
Posted by Danny Evatt on Friday, August 25, 2017 at 10:17 AM
By Danny Evatt / August 25, 2017
Comment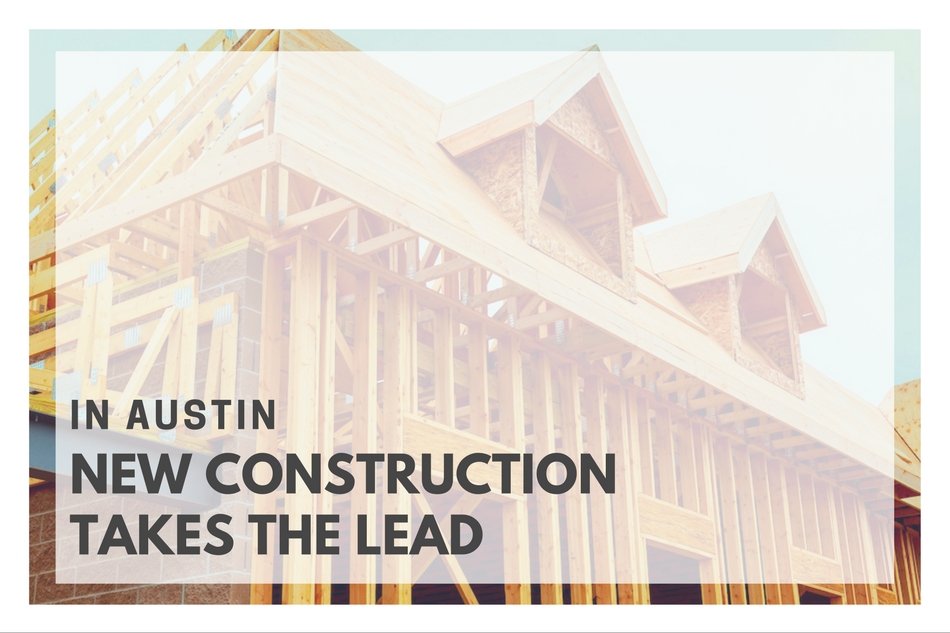 For many home buyers, building a new construction property is a dream come true. It's an opportunity for them to fulfill the very core of the American dream — purchasing land and building upon it. Buyers can customize the features within their home, make selections that fit their own preferences and desires, and create a piece of the world that is completely theirs.
So for buyers who are looking to invest in a new construction property, Austin and other Texas communities are like heaven on earth. A recent report released by Trulia and published in the Dallas News notes that the homes being built in Dallas, Houston and Austin make up about 10 percent of all new construction properties in the country. Dallas and Houston are on pace to have 50,000 new homes built within the cities this year alone, with Austin on track for another 30,000 homes. This is nearly double the average number of new construction properties that have been built annually in the city during the last 30 years!
How is the New Construction Boom Impacting the Austin Market?
Reports of low housing inventory levels have been making the news across the country. While the inventory isn't nearly as much of a concern in Austin as it is in other booming metropolitan markets, such as Seattle and San Francisco, it has still presented buyers with plenty of frustrating challenges. Bidding wars, rising prices and increased commute times are just a few of the realities that home buyers are facing in the Austin market. Whether buyers are looking to buy near downtown Austin, or near the water in the Lakeway real estate market, they need to be prepared to put their best offers forward.
However, the number of building permits are rising steeply in Austin. According to HousingWire, the number of new construction homes is predicted to continue to rise, as there is significant interest in building in Austin, Houston and Dallas due to rising population levels and a strong economy. Experts predict that this could greatly improve inventory levels within the next year or two, balancing out the market and making it easier for buyers to get into the homes that they want in these Texas cities.
Tips for Home Buyers Looking to Go the New Construction Route
Home buyers who are looking to avoid the struggles of low inventory levels or who want to take advantage of the new developments that are popping up in and around Austin will want to pay attention to the following tips:
Hire a real estate agent. It's easy to assume that you can work directly with the developer to purchase a new construction home and get a fair deal. While it is possible to partner directly with the builder, you are much better off if you hire a real estate agent to represent you and advocate for you during the negotiations.
Learn more about the builders in your area. Do your own research, but also consult with your agent about the builders that you are considering. Many real estate agents have positive working relationships with the most reliable builders, and they can give you valuable recommendations.
Work with your agent to finalize all deals and negotiations in writing. You will want to have everything documented that the builder has agreed to, as this is the only way the negotiations become binding.
Whether you want to purchase an existing home in one of the vibrant neighborhoods in Austin or you want to take advantage of the opportunity to build your own dream home just outside of the city in a great community like Round Rock, you will want to have a qualified real estate team on your side. To find out more information about the real estate market in Austin and to learn more about new construction homes, contact us today.