New Listings, Pending Sales Skyrocket at Snoqualmie Ridge
Posted by Tony Gilbert on Wednesday, May 15, 2013 at 1:25 AM
By Tony Gilbert / May 15, 2013
Comment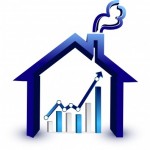 Apparently Snoqualmie Ridge homeowners have gotten the message - "NOW is a great time to sell your home!" During the month of April, new listings for resale homes and pending sales literally "skyrocketed" compared to previous months and years. New listings more than doubled, while pending sales were just shy of doubling as well.
For homeowners who are considering placing their home on the market, inventory still remains at historically low levels. Buyer demand continues to be exceptionally strong at Snoqualmie Ridge, and this is especially true in the $350K - $550K price range. A home which is well-maintained and properly prepared for the market should generate enough interest to sell within a couple weeks - if not much sooner, as has often been the case recently.
Snoqualmie Ridge Market Highlights - April 2013:
30 New Resale Listings:

114% increase

over both March, and April 2012.
24 Pending Sales:

71% increase

over March, and 118% over April 2012
Highest number of resale Pending Sales in

8 years

!
19 Active Listings on April 30th:

46% increase

over March, 20%

less

than April 2012
15 Sold Listings: 17% decrease from March, 15% increase from April 2012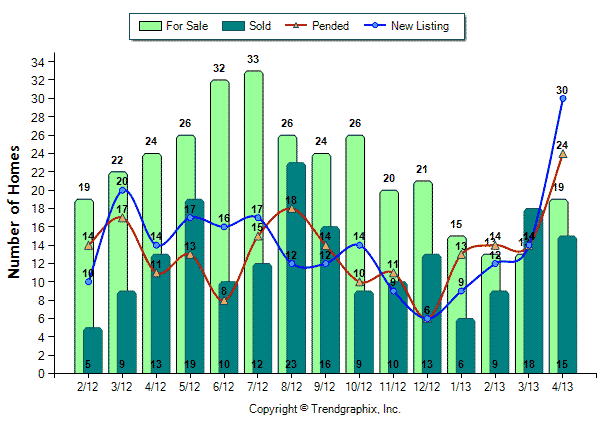 The month of April saw 30 new listings for resale single-family homes - the highest number of new listings in any month since April of 2011. Pending sales for resale homes were the highest in any one month in 8 years, with 24 homes pending during April. The "absorption rate" snapshot based-upon pending sales was actually above 100% in April - due to not only so many new listings selling quickly during the month, but older listings going under contract as well.


Why the Sudden Increase in Buyer Activity at Snoqualmie Ridge?
The primary reason for the sudden elevated interest from home buyers, is due to the SEVERE lack of available home inventory in the Issaquah area. During the last year, the number of buyers has continued to outpace available homes. And now, essentially all resale homes in Issaquah are experiencing multiple offers. With time, buyers have become impatient and frustrated with the hyper seller's market - and thus, they are considering other options, even if it means switching schools and perhaps longer commute times. Having worked with several clients in Issaquah recently, we can confirm that buyers who would not have previously considered Snoqualmie Ridge for various reasons, are definitely doing so now.
New Construction Options Also Limited
Another reason for this sudden spike, is new construction - or should we say the "lack" of it. In recent weeks, Pulte Homes, the present dominant home builder at Snoqualmie Ridge, has shifted their sales strategy and procedures, also due to exceptional demand. Instead of simply offering "pre-sales" to all interested buyers at Eagle Pointe and Cascade Ridge, they are now "releasing" inventory in stages. The result is multiple buyers interested in a single home - meaning those buyers are ALSO now competing with each other. This is a similar marketing strategy used by Polygon Homes at the Issaquah Highlands, which has resulted in seemingly limitless price increases.
All of these factors have compelled more buyers to snap-up the available and more affordable resale homes as they come up for sale at Snoqualmie Ridge. And thus far, it appears the month of May could be just as active.
Related Links