What are the Options for a First-Time Home Buyer?
Posted by Danny Evatt on Monday, May 18, 2020 at 12:25 PM
By Danny Evatt / May 18, 2020
Comment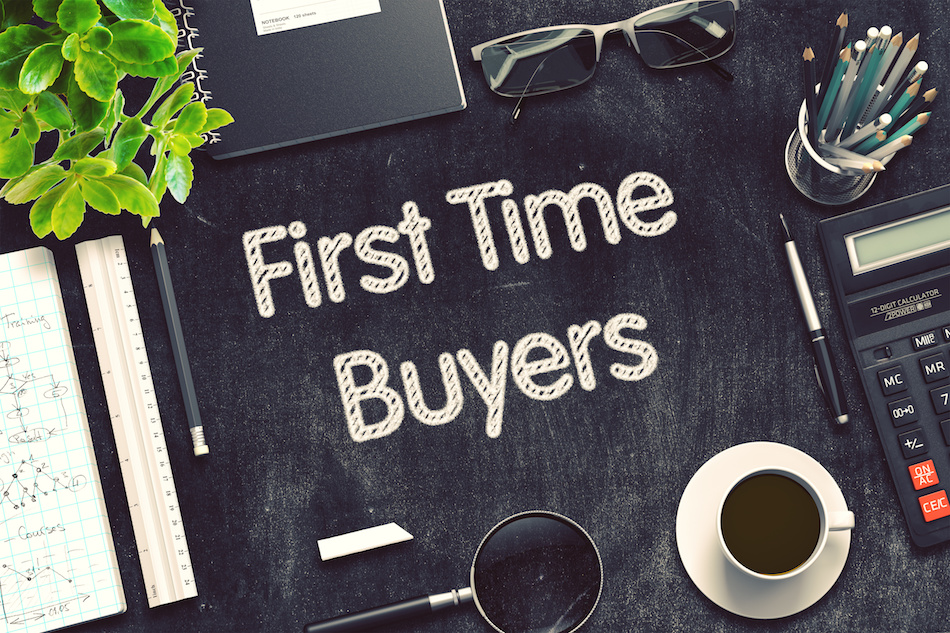 A variety of options and steps exist for the first-time home buyer. Indeed, in many metropolitan cities, you won't be buying a traditional, single-family, detached home. Depending on your lifestyle and location preferences, purchasing an apartment, condominium or townhouse might be your only choice. However, each option carries with it a particular benefit that includes building equity and, generally, an increase in resale value over time.
Traditional Single-Family Homes
When most people think of buying a home, the traditional single-family home is the first option that springs to mind. At the moment, the median price for this type of real estate is $253,500. There are outliers where cities may have a median price double or triple that number, as well as homes that are available for a fraction of the price. Single-family homes are the most widely available real estate, and they tend to have great resale value. However, there are many ways to get ahead with real estate outside of the single-family home.
Condominiums, Town Houses, and Apartments
Condos, townhouses, and apartments all have similar living conditions: you'll have a shared wall that separates your living space from your neighbors, which might be an easy step up when you're trying to minimize your downpayment or monthly house payment. Additionally, each of these options often have additional amenities such as a community pool, a gym or recreational room. Furthermore, since you own the property, you're able to paint and redecorate as you see fit.
An added benefit is that, usually, property managers are tasked with maintaining the landscape and keeping the external property clean. Keep in mind that there are often monthly, quarterly or yearly fees associated with these property types. Make sure to query the seller about additional costs that may be incurred due to these fees.
Condos and town homes are generally more affordable than traditional single-family homes and apartments. You can also consider reviewing the difference between a condo and duplex, its benefits and disadvantages. Therefore, they can be a great option for first-time home buyers. Indeed, in a city such as New York, your selection is limited to apartments, which can greatly exceed the cost of buying a home, condo or townhouse. However, given the high demand for New York city property, the resale value of an apartment also tends to be on the higher end.
Other Home Buying Options
Contrary to the sayings of common home buying misconceptions, if you're not ready to go it alone when purchasing property, then teaming up with trusted friends who can jointly purchase a home with you is another option that will allow you to buy a home without having to tackle marriage and married home buyer considerations. This doesn't need to be a traditional house. Buying a condo, townhouse or an apartment is an equally viable choice.
A variation of purchasing with a friend is to buy property and then rent out a room either to that friend or another reliable individual. This is a particularly feasible option to generate income or help pay down the mortgage. Additionally, if you decide that you'd like to invest in more real estate at a future time and then rent out those properties, this provides a training ground for what it's like to be a landlord (which has far more responsibility than many realize).
There is, however, a challenge or two associated with buying real estate with friends (or family members for that matter): if one of you loses your job, how will you handle the temporary loss of an owner's income? Also, it's important to be mindful of who you're renting out the room to and particularly if it's not someone you've known for a long period of time.
While the short-term benefit of having extra money for a mortgage payment and splitting the utility bills is enticing, it's prudent to have a "what if" action plan in place for the long-term.
Building equity through buying property is an excellent investment, and the benefits of homeownership for Millennials are vast. Fortunately, your choices for doing so are in abundant supply. Whether you choose a traditional home, condo, apartment or townhouse, there is a home out there that fits both your lifestyle and your budget.