Pre-Inspections in Issaquah Happening DURING Open Houses!
Posted by Tony Gilbert on Monday, March 4, 2013 at 8:07 AM
By Tony Gilbert / March 4, 2013
Comment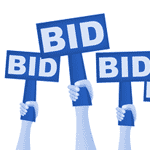 Another weekend in Issaquah with crazy open houses - and multiple offer situations. Buyers are out in great numbers, and the pickings are very slim.
Today marks a first for me though... witnessing TWO inspectors suit-up at separate times as they took turns inspecting the crawl-space and other areas of the home - DURING a very busy open house!
Agents have argued back and forth for years about the effectiveness of open houses. Well, now Issaquah open houses are almost mandatory. With such limited inventory, the open house allows as many potential buyers as possible to see the home in a very short time span, and with as little inconvenience to the sellers. It would be virtually impossible to schedule as many showings in an organized fashion - unless the seller doesn't mind being continually interrupted for days on end, that is. And those looking at open houses these days? They're not fooling around. Many are VERY serious.
In Issaquah... Klahanie Is Hotter Than Ever!
After only three days on the market, this home located near the VERY popular neighborhood of Klahanie, had already had three pre-inspections, one offer already on the table, and two additional pre-inspections occurring during the open house. And what was even more bizarre, is that BOTH of the potential buyers who ordered these inspections were having a pleasant and active conversation while relaxing on the front porch! Strange times indeed...
This home priced at approximately $450,000 was a new listing in the Hunter's Ridge neighborhood, which is partially somewhat connected to Klahanie to the north and east. Fortunately, the sellers made a very wise decision to hold offers for later review. By doing so, and allowing pre-inspections, they will likely sell at a better price and with the best terms possible. This is in contrast to sellers who put their home up for sale and leave no time for marketing the home - accepting an offer on the first day (or sooner). In those cases, it's likely a homeowner will be leaving money on the table.
How Does a Pre-Inspection Benefit Buyers & Sellers?
With Issaquah home buyers competing for the limited number of homes for sale, pre-inspections are now becoming the norm when multiple offers are anticipated. This can benefit both home buyers and sellers. While the buyer does have to pay for a home inspection without being under contract, it gives them the peace-of-mind knowing the condition of the home before deciding whether or not to participate in the bidding.
The seller of course benefits by being able to accept offers without any inspection contingencies, which means there's a greater chance of the sale coming to a successful close because the buyer can't simply walk away due to "subjective" reasons. Most inspection contingencies are based-upon on the buyer's total satisfaction of the property - including matters of subjectivity. Terminating a contract during the inspection period most often doesn't require any explanation or evidence. So, the buyer performing pre-inspection and forgoing an inspection contingency in the offer eliminates this concern for the seller.
Buyers Pushed Further East As Prices Rise & Inventory Drops
With Issaquah home inventory at all time lows, buyers are literally lined-up to get into many of the open houses I've attended lately - which is definitely a departure from this same time in 2012. Thus, the somewhat "frenetic" seller's market has now spread further east out of Bellevue to Issaquah, and to the more affordable Snoqualmie and North Bend areas - not only due to the lack of inventory, but also increasing prices. In fact, pre-owned home inventory in Snoqualmie Ridge has almost dried up, with the exception of the higher price points.
So, if you're interested in the northern Issaquah area around Klahanie and the southern Sammamish Plateau, and especially if your home-buying budget is below $600,000, be fully prepared to encounter a multiple offer situation. Competing with other buyers isn't for everyone; it can be a very stressful experience. it's important to know exactly what you're looking for in a home, and to know your limits - both mentally and financially.
Related Links