Pre-Marketing & Coming Soon Listings: Are You Getting the Highest Price for Your Home?
Posted by Tony Gilbert on Tuesday, May 27, 2014 at 6:48 PM
By Tony Gilbert / May 27, 2014
Comment
The market has been hot, hot, hot at Snoqualmie Ridge! In fact last week, 6 resale homes went pending in a single day. Typically, a home selling quickly would be considered a "good thing." However, there are times when a home can sell too fast, possibly due to interest generated before the listing is active in the MLS, perhaps via social media, neighborhood events, personal relationships, etc.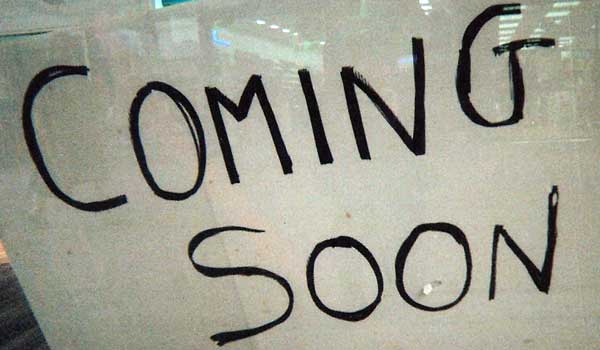 Image by Johnny Wilson at Flickr.com
This type of marketing exposure is known as pre-marketing. And, unlike Bravo's Million Dollar Listing, pre-marketing & pocket listings are prohibited by Northwest MLS rules. Moreover, pre marketing is a breach of the listing contract, making it easier for a seller to pursue a claim against a listing agent who is knowingly promoting a "coming soon" listing.

Pre-Marketing Means Limiting the Buyer Pool
Why all the rules and contract mumbo-jumbo regarding pre-marketing? It's all to protect YOU - the seller, by encouraging a larger buyer pool. If your home is attracting attention from buyers before it's actually listed for sale, it's reasonable to expect that other buyers will be interested in scheduling a showing and possibly placing an offer. As a seller, wouldn't you want to have the opportunity to review offers from as many buyers as possible?
Of course, price isn't everything - contract terms are important too. In order to obtain the highest price and most favorable terms, it would obviously be ideal to have multiple options to choose from. And when selling a home, I can think of worse problems to have than multiple offers!
Facebook Marketing is Good - Except When it's Pre-Marketing
So... let's say that a neighbor's cousin learns of your Snoqualmie Ridge "coming soon" listing from your real estate agent's Facebook posts. Seems reasonable enough, right? Well... while it feels good to get pre-listing "buzz," your agent's pre-marketing activities may cause you to sell at a lower price than you might otherwise have had the opportunity to sell for, or you may agree to less desirable terms, than from another active & qualified buyer - a buyer who never had an opportunity to know the home was for sale to begin with.
So, before getting excited over buyer interest prior to going live in the MLS, remember to also consider the likelihood of the additional buyer interest generated after the listing is active. If the neighbor's cousin is really THAT serious, then they'll mostly likely stick around to keep their hat in the ring when other buyers submit their offers too. I mean, if I may be so blunt... it's called a "seller's market" for a reason. There's no need to sell yourself short.
My Listing Agent Has a Buyer! Why Should I Care About the MLS?
Well, if your listing agent is bringing the buyer, then you may have bigger problems! (That's another blog post.) The purpose of the MLS (in very general terms) is to quickly & efficiently broadcast your home listing to all MLS members and potential buyers - and it does an amazing job! Beyond that, other non-MLS websites will often pick-up on the listing too - for example, websites like Zillow.
Of course a seller can accept an offer anytime they wish, regardless of price & terms; it's their right to sell whenever, to whomever, and for whatever price they choose. The problem with pre-marketing & pocket listings however, is that in too many cases, the real estate agent has NOT fully informed the seller of the potential hazards associated with such activities - often for "self-serving" reasons (i.e., quick sale & commission or listing "exclusivity"). Hence, why the NWMLS rules & listing contract clauses prohibit the practice.
Bottom line - don't be pressured by anyone into accepting an offer too quickly, especially BEFORE other showings have taken place! You may regret it later when you discover another buyer was willing to pay more, and under more favorable terms.