Pros and Cons of the Probate Real Estate Market
Posted by Danny Evatt on Tuesday, December 17, 2019 at 12:09 PM
By Danny Evatt / December 17, 2019
Comment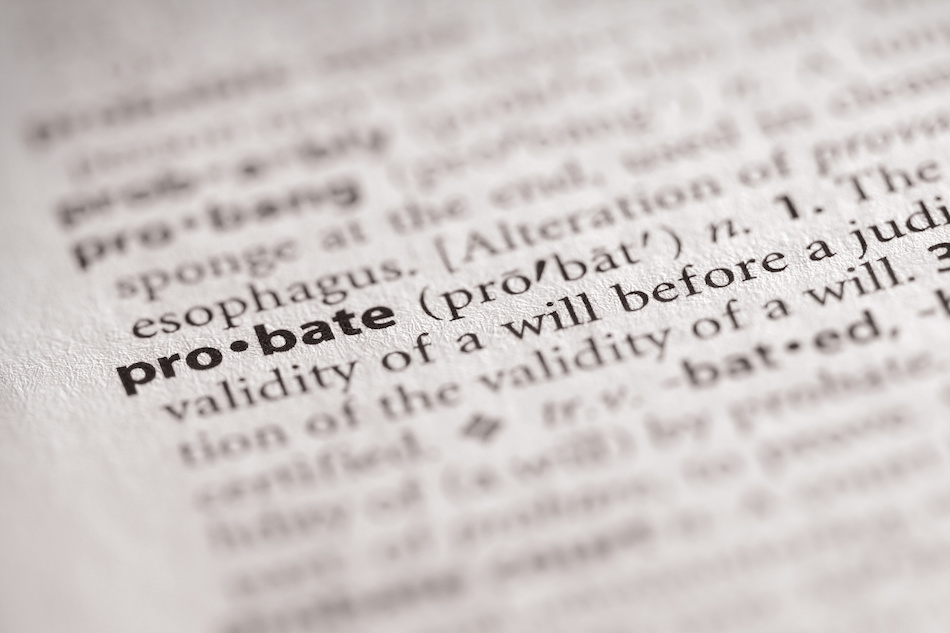 Though they are no longer the largest generational population, the Boomers – who are heading into their sunset years – will continue to possess the most wealth. That is until they pass their assets onto either their Gen X children or Millennial and Gen Z grandchildren. According to a report by Deloitte, $24 trillion in bequests will be transferred over the next 15 years.
Enter the probate real estate market. Due to many factors that will be discussed below, probate real estate is a virtually untapped real estate space. Due to the conditions under which sellers are motivated to market the legacy property, navigating the emotional and tangible process has several definitive pros and cons.
For informational purposes only. Always consult with an attorney, tax, or financial advisor before proceeding with any real estate transaction.
What is Probate Real Estate?
Summarily, probate is a legal mechanism whereby assets are either sold or distributed by an executor after an individual has passed away. The executor must provide support that a last will and testament is valid and then list all property, debts, and detail who will receive assets once the legal process has concluded.
Keep in mind this is a far more involved procedure than is being summarized, and each probate process will involve varying degrees of time and asset evaluation. Also, given the legal nature of probate real estate, attorneys will usually need to make court appearances and file paperwork in a timely manner. As such, there are definitive pros and cons to the process.
Cons:
Marketing to probate executors and administrators is specialized. This is particularly true if the real estate agent is attempting to reach out directly to the grieving parties.
There are additional milestones in the process beyond the typical steps of offer, acceptance, inspection, escrow, and close of sale.
Court regulated steps mean strict adherence to deadlines and a protracted legal process. Depending upon the legal requirements of asset transfer in each state, everything passes through court approval. For example, in California, buyers (or other parties interested in purchasing the property), appear in probate court under specific circumstances.
There are more individuals involved than just the seller's agent. As such, there are additional parties with whom to communicate.
Although finding probate real estate is becoming easier due to websites such as Probate Publications, there is still more research time involved.
Pros:
Sellers are often more highly motivated to sell the property due to various reasons: older home in need of repairs, a current mortgage, or they cannot care for another home.
Many of the probate sellers desire the cash rather than the property. As such, they may be more likely to lower the sale price for access to quick cash and relieve themselves of additional home ownership responsibilities. This could be a way for home buyers to get into competitive markets like Georgetown.
Because of the extensive legal approval process and specialized handling of communications, probate real estate tends to be an overlooked area of real estate sales potential.
Multiple interested buyers can appear in probate court at the confirmation of sale hearing and can drive up the original offer price (certainly, this can also be a downside depending upon who is representing the other bidders).
The probate real estate market will likely grow as Boomer assets are transferred over the next 15 or so years.
Steps of the Probate Process
Upon losing a loved one, family members must move forward in handling their estate, which often requires going through probate. The probate process allows ownership of their real estate to officially transfer to the next of kin.
To move through this process with ease, family members can acquire the help of a probate attorney. The executor of the will is usually tasked with this step, though in some cases, none are named. If that is the case, then the family will need to speak with the court to decide who will be named executor.
After that, they will go to the court near the property to file a petition. Upon filing this document, everyone listed in the will must be notified that the executor took the first steps. Creditors owed money by the estate require notification at this time as well.
The court will require an inventory clearly showing all the assets associated with the estate, including:
Vehicle titles
Property deeds
Stocks and bonds
Life insurance coverage
Bank statements
The inventory should also list all debts and their associated creditors. These debts will need to be paid out by the estate before any remaining assets are issued to the beneficiaries. If the other assets cannot cover the owed debts, the property may need to be sold to pay off the rest.
Successful probate real estate sales involve the right mix of empathy and patience. However, since it's a highly-specialized field, it is a wide-open space for the real estate agent who thrives on the unique aspects of this market. From the perspective of a real estate team, having an agent who is an expert in managing probate real estate from start to finish will further position you to leverage this relatively untapped market.
For informational purposes only. Always consult with an attorney, tax, or financial advisor before proceeding with any real estate transaction.